Davison Invention Reviews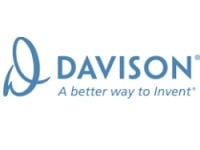 Davison Invention Customer Reviews

Stacy
They don't search for patents
Davison is scamming someone I know. They sold them a dream and this person can't let go of the notion that they're going to be rich. Only problem is it took me mere minutes to search the internet and find that not only has this persons invention already been invented, but the patents date back to the 90s and a major corporation already added the feature to their product in 2022. People tried to tell him but he refuses to listen. His fault there, but obviously Davison doesn't even do the research that you pay them for. They just want your money. Don't give it to them.

Beth
The representative told me I would get a prototype for the $595 when I asked. Here he said that was just the pre development work. So I ended it. He told me YES when I asked SPECIFICALlY if I would get the prototype for the $595.
Terrible company. Scammers.
File a complaint with the FTC
File a complaint with the FTC the more people who file a complaint the better for all of us. Davison was ordered to pay $26 million in restitution to former clients after they were sued by the Federal Trade Commission and lost.
DO NOT DO BUSINESS WITH THESE PEOPLE DON'T GIVE THEM MONEY. They will steer your product design to fit their benefit, tell you their design of your product is best for licensing. After turning over to licensing department they will ask for more money, if you don't give them money they will, i feel what happened to me, is not put much effort into licensing. MONEY LOST, YOU WILL NOT GET IT BACK. WE NEED TO FILE WITH TRADE COMMISSION THIS COMPANY IS A SCAM!

Jamey
BEWARE OF FAKE INVENTION SUPPORT/DAVISON
Davison is a fake. Over a period of two years I have paid them a large amount of money. The first invention idea was stolen from me and produced by someone else.
The second and third (combined) idea was paid for and stolen from me and put out by two companies. ANGIS LIST AND YOHANA. MY IDEA. Davison just kept dragging me along knowing I had to make installments and while I was doing that, paying for the predevelopment work, they sold my ideas.
Davison sent me a hard bound book with the names of my idea and my name on the front and it disappeared out of my house, Noone knew it was here, and next thing you know Angie's list revamps and comes out with my idea and Yohana exactly duplicates my idea.
When I inquire with Julie my new Davison rep she can't find any record of Davison ever producing the predevelopment book or of my payments.
Julie was helping me with another idea I had, I had already researched patents, made the first two physical products all I needed was help finding an investor. She kept telling me that as soon as the initial 800.00 dollars was paid we would go into production. LIE. She told me i owed 116.00 to be paid and when I went to pay it it had turned into 225.00.
And she couldn't recall telling me about going into production. Asked for an itemized payment invoice, didn't get it. I asked for a new book from my last idea she said 795.00. Now she has just quit talking to me completely. If this last idea gets produced by anyone I am getting a lawyer.
Watch out for Davison, they are wolves in sheep's clothing and they will rob you of your invention

Tommy
Scammers...everyone please beware
Please every one listen, this company is a scam, they have the best sales team to promise you the world, and once you stop giving them money they totally kick you to the curb.
I spent $13,000 on my idea and once I went threw all the phases, they asked for another $100,000 to manufacture it. But they waited to the last phone call with all the promises in the world, to ask for it.
Then I wanted to complain about Frank Vescio and how much of a con man he is, I left a message for management to call me back and instead he actually calls me back calling me a liar and every thing else.
I know they will contradict everything I say cause that's what they do to rip every one they can off, so please do take my word like everyone else who had to learn like me, do not waist your money on this company.

Arlaine
Yes Davison is a big scam. They stole $3,000 from me and wouldn't answer my calls.

Justin V
I was very excited about an idea I had but like many others did not know where to begin so I googled help and Davison came up.
I submitted my idea and was shortly contact by Michael Meyers. The initial call went smooth and was informed I would get an email to go over what to expect. I got numerous emails over the next few days which were videos and testimonials but never got around to viewing them all as I wanted to review them in detail.
I missed Michael's calls and had not reached back as I got busy he then threatens to close my account and is confused on why I contacted them. I wanted to move forward and discussed with my wife that it would make sense to pay the fee if they did all the work.
He proceeds to be pushy and rude saying "if there was no cost involved you would have no hesitation in moving forward" insinuating money was the issue holding my decision.
Very unfortunate to have a hard close and pushy approach.

brenda
You will never get anything
You will never get anything from them and then they sick their attorneys on you. Davidson Invention robbed me of 15 thousand dollars. They have promised me the moon and stars.
After 2 years of phone calls stating my porotype was moving into yet another level of production I decided to call their bluff When I asked them for the delivery of my prototype as promised via our contract and as promised. Now to top it off they say they delivered said prototype to my personal address, they sent me some fake fed ex receipt. They say I signed it I DID NOT EVER GET IT>;;;;;;;;;;;;;;;;;;;;;;;;;;;;;;;;;
The receipt reads that it got sent to some city, Limerick which I have never heard of and my name clearly is not B Robinson, which is who supposedly signed for my 14 thousand dollar project. I have had a couple emotional break downs over this 2 year rodeo and numerous panic attacks....not only have they robbed me financially but emotionally
The consumer affairs has 100s of complaints for the exact same issues as well and the BBBS. I am contacting Consumer affairs, the FBI, the federal trade commissions and the list goes on and on.. I want a full refund. If I have to obtain legal counsel I will be asking for emotional damages, punitive damages, all out of pocket legal fees and what ever else deemed possible to get this settled.
They have been sued so many times they are creating new companies like inventionland, bold patent and enhanced Davidson Invention robbed me of 14 thousand dollars.
All I have to show for my 15 k is some shiny pictures, do your due diligence people!

anon
BEWARE DAVISON INVENTION COMPANY IS A FRAUD
It started in April, 2013 when I had my light bulb moment when I thought how cool it would be to have an appliance to help me track lost items such as keys, wallets, pets, with an activated sensor from my mobile phone. Early March I contacted Davison and discussed my invention idea. I was introduced to the case officer and direct of new products by the name of Marian Gray.
Initially I had to make an upfront payment of AUD$700.22 just to get me idea looked at. Then came the patent research to find out if a similar product was already patented and in the market place, which I had to pay another AUD$1,809.64. Funnily enough, there was already similar products on the internet. The case officer was really cunning and told me that Davison would come up with a different design and encourage me to pursue this invention.
Well long story short I had to pay other additional fees and in total I was duped into paying Davison AUD$4,574.49 plus conversion fees and international phone call charges from Australia to America. This financial loss has heavily affected my mental state of mind and my marriage. I have contacted Davison company numerous other times to refund my money but this has fallen to deaf ears. I have all records of all transactions that occurred and emails in case there is a class action against these scammers.
So, If you are thinking of using Davison inventions you better be very careful and not fall into the same trap. I not stop giving this company a bad reviews on other sites until they fully refund my money and apologize for all the pain they have caused me.

judy
Please people,
Many people that have a passion and a belief in their invention, I encourage you to follow your dream. Be careful on who you select to assist you with doing so. Davison is a false advertiser. They are really good at hyping you up and giving you FALSE confidence.
They tell you everything you need to hear to get excited and amped-up to proceed. Once they have some of your money, the pressure is ON for more and more $$$. My initial rep.'s name was Dan, he was willing to help me with payment set-ups and knew I was in a living on a very structured financial situation, but seemed eager to help.
After giving $1,000.00+ money, shortly after (maybe a month), I was called by another rep. LEO, "Head of BS" who pressured me at least 3 times a week for more money, he was RUDE, INSULTING and RELENTLESS.. shortly thereafter I received a letter stating I could not keep a commitment and Good Luck with my invention, very condescending.
I felt like a fool, after the receiving that letter I did research with the BBB and Consumer Affairs, informed me of ALL negative reports and complaints (wish I would have done that first). I am amazed that there is not a "CLASS-ACTION" lawsuit, yet. BEWARE my fellow inventors.
Judy

erik
Davison take your money and give you a copyright product. In every way you are a looser.
After submitting my idea only to Davison, I received a call from Phillip Cotis and he told me that my idea is brilliant. He could not believe that no one has thought of this before. As he thought my product will be a worldwide use, he wanted to start on my idea as soon as possible. I first paid $750 for Davison to undertake a patent research to see if this product exists or if someone had such a patent. After a month or so Phillip got back to me and he said that this product DOES NOT exist and everything was possible to bring my idea to life.
He gave me a $9,300 ( all ready paid $6750 price in order to design and make a prototype of my idea. I paid them and after 6 months they came back to me with a design that had absolutely nothing to do with my idea and the design was a copyright of a product that already exists and is selling in the market. (Even Barbra Browning, the Licensing Director agrees that the two designs look exactly the same).
After refusing to sign and accept the design they presented to me, I spoke to Leo (engineer) and he said that the reason why they "made" the product this was is because to make my product will cost a lot of money and we will not be able to get anyone to manufacture it. Even thought I paid $750 for research and this shows that they did not do any research or word on my idea at all, instead when the time came for them to represent something to me, they simply went in the internet, found a product, copy and pasted the pictures and sent it to me.
I also spoke to Barbra Browning, she said we are sorry we could not design your product and we will NOT refund you the money as we worked on your project. Also when I mentioned what Phillip and Leo had told me, she simply said that she is different from them and does not know what they would say to me (which I do understand) but since all of them are working on my idea wouldn't a reasonable person communicate with the team instead of making up stories every time they spoke to me. Also their stories never give you a direct answer, when I ask them a question they find a way to go around it and not answer it (a typical sales SCAM persons answers).
I would advise everyone to NOT GIVE DAVISON ANY MONEY!!! From my experience what I have found out is that Davisons' are scam artists, they will take your money and find a way to make you think that they are in the right and you will not be able to do anything about it. You can end up with just a copied picture of an existing product that will cost you thousands of dollars.
I have all my conversations recorded and also have pictures. If you wish to see/listen to them do not hesitate to contact me and I will happily send them to you. [email protected]
At the moment my first priority is to advise and stop other people from making the same mistake I did. I am currently preparing my case to take to the American Arbitration Association (AAA