Daniels Trading Reviews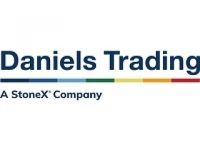 Daniels Trading, now part of StoneX Financial Inc., was established in 1995 by Andy Daniels, a renowned commodity trader. It is an independent futures brokerage company located in the center of Chicago's financial district and is built on the idea of independence, objectivity and reliability.
The company has a clear vision of accommodating all of their clients' unique needs, providing a flexibility to match the challenges of the 21st century global markets' demands.
It is, therefore, focused on the satisfaction of its clients and provides guidance through its informed, respectful and objective staff, regardless of your account size, trading volume and commissions rate.
It offers a lot of flexibility and, unlike its competitors, Daniels Trading allows you to have multiple accounts with different clearing firms - all through its system.&nbsp
&nbsp
Products
Daniels Trading offers highly customized futures brokerage services to help its clients meet their short-term and long-term trading objectives.
Therefore, you are able to choose between self-directed futures trading, broker-assisted futures trading, automated futures trading strategy execution as well as managed futures investment services.
Analyze your priorities and select the service that is in best correspondence to your needs and that will help you reach your goals quickly, with high efficiency.
How Does Daniels Trading Work?
If you choose to trade on your own, you will be granted access to an online futures trading platform, where you will maintain total control over your commodities, their selection and execution.
You are also able to choose a futures broker and trust him or her to execute your commodities, defer all your futures and options trading decisions to a computer-based strategy, or invest in managed futures and leave the decisions to a knowledgeable commodity trading advisor.
Daniels Trading offers you access to all major futures markets, such as agriculture, foreign exchange, energy markets, interest rate, equity index and metal markets.
Agriculture markets offer a wide range of products, such as corn, wheat and cattle. On energy markets, you are able to trade crude oil, natural gas and electricity futures, for example.
On the other hand, you will have access to gold, silver, platinum and industrial metals such as copper as well on the metal markets.
In addition to that, you are also able to trade Bitcoin futures in a highly regulated marketplace, with the flexibility to invest according to your specific trading strategy.
Cost and Price Plans
Using an online futures trading platform with Daniels Trading comes with several fees. This includes CBT, CME, NYMEX, COMEX, which are charged $5 a month each, or $15 a month for all. You are able to use ICE exchange for $110 a month as well.
There are also several other fees you are charged when certain conditions are met.
For example, if your Equity to margins ratio drops below 5%, or your total account is beneath the minimum account of $500, the company will liquidate your open positions and charge you with $50 per contract liquidation fee.
If your account holds positions or is not used for trading in the previous three months, the company will charge you a monthly inactivity fee as well.
Customer Service
To get in touch with their customer support team, leave a message through the company's online contact form. You are also able to reach the company by phone as well, on numbers +1-800-800-3840 and +1-312-706-7600.
Online Reviews/Complaints
Daniels Trading seems to have a relatively strong base of satisfied customers. On online reviews, the company is praised for the flexibility and knowledge of the brokers. Customers are very satisfied with the responsiveness of the company's customer support team as well.
However, some of the clients complain that the app is not working as well as it should and that the charts have many data issues caused by lag.
In addition to that, some of the clients claim that if you are not a big player and you do not have a lot of money to invest, the company will show no interest in working with you.
Competitors and Alternatives
If you like the idea of taking part in futures and options trading and wish to elevate your experience and knowledge in various markets, you are also able to look into what other companies have to offer.
For example, you are able to visit the websites of three other companies offering similar user experience, such as Longleaf Trading, Clear Trade and Sweet Futures. See if their investing and trading strategies match your style and unique needs.
Where to Buy?
To start trading futures and options with the help of the expert Daniels Trading team, visit their official website at www.danielstrading.com and sign up for the trading option you prefer.
The Bottom Line
If you wish to trade your options and futures and wish to maintain control while faced with flexible choices, Daniels Trading's team of experts is the right match for you.
Not only will you have access to an online trading platform for more than six different types of markets, but you are also able to defer all your futures and options trading decision to experienced brokers and others.
However, you should be careful, as additional fees will be charged if you manage your account without the necessary efficiency.
You are also able to explore other companies and see if they are a better match for you, as Daniels Trading has a reputation of "weeding out" clients that are not amongst the big players on the market.
If you have any experience with Daniels Trading or their products, please leave your reviews below.
Daniels Trading Customer Reviews