Danette May Reviews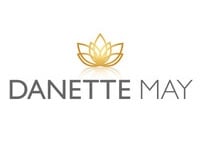 Danette May Customer Reviews

vikki w
well I just had my breakfast shake after the tea and morning prep and I feel like I am going to puke my guts out

Jessica M
I joined Danette's 30 day challenge I have to say at first I was skeptical that the program was going to work however after the three day detox I was down 7 lbs and by day 15 I was down 15 lbs and inches off my waist. The program is amazing , if you need this for yourself just to feel better about yourself this program is for you. I am so glad I have stayed on this program, I am only half way through and amazing results have happened Thank you Danette.
Jessica M Fox

Martini9
I did not like the fact that I had to agree to give Pay Pal advance permission to use my credit card on future purchases instead of letting me just make a one time payment. Because of this I declined the free merchandise. :(

Sonya b
Sends emails to people who are scammers to make money
Just got email and listened to a one hour video where they kept telling you they had a cure for Alzheimer's and it's yours for free if you keep listening. Of course it's not free and was done several years ago under a different name. I hate when people sell out to just make money.

Mary
Love the community of Danette May and the 30 day challenge. down 12 pounds but most important my clothes fit again... And I love eating healthy and now I have her recipes to follow. Love it!!!

Lidia
I bought the three day detox the seven day jumpstart and also got the recipes I am not really one to exercise but this is the easiest thing to follow the workout is short and I am absolutely amazed at the fact that it works so great I was on it a little over a month started out at 153 I'm down to 142 in that little bit of time and it has been so easy to stick to no craving even when people shoved it in my face I still said no I was a big coffee drinker cut that down without a problem and have so much energy it's made me more active and happier I now like myself I highly recommend this product