Danette May Reviews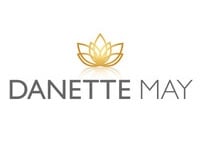 Danette May is a certified fitness professional, Pilates instructor and nutritionist who for over a decade has been helping people achieve their health goals. Through her company, Mindful Health, she has released a variety of multimedia resources, best selling books, and training tools.
Her philosophy focuses on approaching health through three pillars that are healing foods, healing movement, and a healing mindset. This holistic approach includes everything from eating right to having the right psychology when it comes to weight loss goals.
Since her start as a fitness personality her business has expanded to offer Coaching, Live Events, Publishing, and a Superfoods Brand.
Products and Resources
Her programs are designed to be as efficient as possible so that you can cook healthy meals quickly and do full body workouts without having to spend hours at the gym. This way real people with real lives can achieve their fitness goals.
Some of her original programs included:
The Bikini Body Detox - This is a high performance body reboot, this 3 day program will kickstart your health journey. It features a full 3 day meal plan with recipes and shopping lists designed to eliminate toxins and boost metabolism.
This is combined with a 15 minute daily movement plan that will get your heart rate going and introduce your body to new ways of working out. Cost: $7.99
7 Day Jumpstart - Building of the Bikini Detox program the 7 day version promises that you can lose up to seven pounds in seven days. It also comes with an exact meal and recipe plan that focuses on eating anti-inflammatory foods that aid in weight loss and recovery. Cost: $17.00
Bikini Body Recipes - features 150 recipes that use few ingredients and are quick to make. These healing meals will help you lose weight, increase energy, improve your mood, stabilize blood sugar levels, increase strength and provide mental clarity. Cost $27.00
Flat Abs Fast DVD - This is a promotional offer from Danette that is a great intro to healthy eating and exercise. Features 3 workout videos, 10-Day Meal Plan eBook, and a fast meals prep video. Cost: DVD is Free but you pay the $5.95 shipping and handling fee.
Since the release of these products the company has refined their offerings to 3 key programs.
FitRise Membership - An overall workout and weight loss program that guides you through healthy movements and healthy eating.
Manifest Anything - A lifestyle course for creating the life you've always dreamed of. Danette May shares her methods for living with purpose, intention, and abundance.
21-Day Attract Your Soulmate Challenge - A relationship course that focuses on mind, body and energy. A program designed to heal your traumas and prepare you for successful relationships.
Dannette May has also authored two books, "Embrace Abundance" and "The Rise."
Customer Service
If you have any questions about her programs or coaching you can contact her at [email protected] Some of the programs are on a subscription basis, you can always email support for cancelation or membership change requests.
Most of her physical products come with a 60 day money back refund period.
Customer Reviews & Complaints
While many people have found her resources very helpful there were a few complaints when it came to the recipes; some people found them lacking and focusing too much on smoothies and shakes.
The main complaint being that there was nothing groundbreaking in them, just simple advice on how to eat healthier.
Her books have received overall positive reviews, with people feeling motivated and inspired by the personal stories to take charge of their health. Some negative reviews stated that they felt the books were too much of a vehicle for promoting her products.
It seems that a lot of the negative reviews stemmed from her past products which involved sending out DVDs, these days the membership based online fitness courses don't have the same customer service challenges or complaints.
Her main superfoods product Cacao Bliss has also received solid reviews.
Competitors and Alternatives
There is an overwhelming amount of information and gurus available online that all promise to help with weight loss, muscle building or just overall health. It's important to set your own goals first then find fitness programs that will help you get there.
Other quality all-in-one courses include the Primal Blueprint, The Paleo Way, and Dr. Josh Axe's Real Food Diet.
Where to Buy?
You can sign up for Danette May's courses at DanetteMay.com, TheFitRise.com, and her superfoods brand can be found at EarthEchoFoods.com.
If you have any experience with Danette May or their products, please leave your reviews below.
You may also be interested in
Danette May Customer Reviews