Cuvva Car Insurance Reviews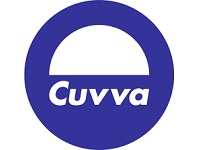 Cuvva Car Insurance, found online at Cuvva.com, is a type of car insurance that has been designed for infrequent drivers and aims to provide "pay-as-you-drive" control over your car insurance.
How Does It Work?
According to the website, the creators of Cuvva Car Insurance realized that today's standard car insurance unfortunately does not really fulfill the needs of many of today's drivers, who own cars but actually drive them very infrequently because they work from home, are stay-at-home parents, or live in cities where they normally take advantage of public transportation.
Cuvva Car Insurance decided to challenge what they considered the "the broken, bloated and lazy" insurance system and use the power of software, technology, and data to improve it.
Their new approach to car insurance is simple. Customers will pay a monthly "subscription fee" to provide their cars with basic coverage for when the car is parked.
When you do get into your car to drive somewhere, the Cuvva app will turn on and provide you with fully comprehensive coverage that is charged based on the exact hours you are driving, and no more.
Their website says that their insurance is best suited for people who normally put 4,000 miles or less on their car each year.
Mobile Options
This website says that their mobile application is currently available for iOS and Android smartphones; at this time there is no information about whether or not they will expand this offering in the future.
Cost & Price Plans
This website promises that their customers will be able to save up to 70% over traditional car insurance by using their service and they do provide their customers with a calculator so they can estimate how much their insurance will cost them if they choose to switch over to their service.
The website does say that their pricing is both transparent and upfront, so customers will have a clear understanding of how their payments will work, including your monthly subscription fee which is your baseline coverage as well as the fee you will pay when you are actually driving your car.
Refund Policy
Generally speaking car insurance policies do not come with standard Refund Policies, and it appears that Cuvva is no different.
Customers who are curious about what kinds of consumer protection or cancellation policies this company has in place will want to speak directly to Customer Service or to a company representative.
Customer Service Contact Info
Customers who would like to contact Customer Service with any questions, concerns, or complaints can do so by clicking on the website's Support link and then using the icon in the bottom right hand corner to use the website's Live Chat feature whenever it is available.
Reputation
This company and their service appears to be so new that there simply are not any customer reviews for this service at this time.
The few websites and blogs that have reviewed this service all have a similar take on this company: what they are offering has great potential, as long as they can fulfill their promises.
Without a doubt Cuvva has identified a gap within the existing car insurance market and their proposal for how to fill this gap seems well-thought out in addressing customer needs.
Hopefully as customers continue to sign up for this insurance coverage and actually use it, we will get a better understanding of the realities of this coverage and how it really works for customers.
Competitors and Alternatives?
Certainly there are many different types of car insurance companies, but Cuvva Car Insurance has targeted a very specific market and provided an alternative kind of car insurance that isn't available in many different countries at this time and also isn't appropriate for all drivers.
If you have any experience with Cuvva Car Insurance, please leave reviews below.
You may also be interested in
Cuvva Car Insurance Customer Reviews

Russ N
Does what it says on the tin
Used Cuvva for over 12 months now as my permanent insurance as I pay for when and how I drive not a blanket approach. Suits my needs great and does what it says on the tin.

Thomas
Amazing company for temp insurance
They are fair priced, easy to use app, quick and easy to get quotes on any car. No other insurance company would give me a quote for an audi a4 3.2l, I'm 21 with 3 points.

Cristian
Avoid as much as you can!!!
I found the subscription pack as a good idea which is covering the car while is PARKED and to drive they shown around £5 till midnight not per day and actually i paid £10.75, just to visit my family for Easter ,after couple off days they cancelled my subscription with the most stupid reason "the vehicle is licensed with TFL " ok it's true, i used my car as PHV till 2 months ago, and the licence is valid till next month but the car is not used,so i lost £37 because they don't want to refund any money.