Curious.com Reviews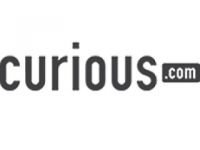 Curious.com states that they are a website that believes in lifelong learning, and wants to give people with knowledge and skills the ability to share their information with others as easily as sharing pictures on a social media site.
How Does It Work?
The Curious.com site says that their mission is to be able to "connect the world's teachers with lifelong learners," giving these teachers quality tools to help them share their knowledge with students in many different countries.
Their videos, lessons, and resources are broken into broad categories which include Biz, Brainy, Code, Craft, Food, Health, Life, Music, Photo, and Tech. Once you have selected a broad category, you will then see the smaller sub-categories within each section.
For example, if you chose Food, you will see sub-categories like Appetizers, Baking, Beverages, Cooking Skills, Desserts, Healthy Eating, Party Recipes, and much more. Each sub-category will have a number next to it which shows the number of lessons available in that area.
If you are unsure of what category the topic you are looking for might be in, they do have a search feature in which you can enter a keyword and see what available topics may come up.
They also offer Curious.com TV Channels, which people who just have a general curiosity to learn new information and new skills can watch whenever they have the time.
Cost & Price Plans
Once you select a course, you will be shown how many lessons are available in the series you have chosen.
Often there will be a free preview that either lasts a few minutes or includes the whole first lesson so you can understand the type of information you will be getting, as well as the style and demeanor of the instructor.
You must upgrade to a Curious+ account, which is priced at $5.00 per month if paid annually and $8.99 per month if paid for on a month-to-month basis.
No matter what period of subscription you choose, you will be able to take advantage of a 7 Day Free Trial, which allows you to cancel your membership before receiving full charges.
Refund Policy
The website says that while they do provide refunds, they must be provided on a case-by-case basis, where it will be up to the Customer Service team to determine whether or not to approve your refund request.
Approved refunds may be the entire subscription fee, or just a portion of the fee, but no refund will be given that is larger than the fees paid for a current subscription period.
Customer Service Contact Info
Customers who wish to contact Customer Service with questions, concerns, or complaints can do so through your Curious.com account.
Reputation
Though there does not appear to be very many reviews from current or former students of this website available online, there are other third party independent reviews of this website.
These other reviews appear very positive, not only about the kinds and types of classes offered by this website, but also the affordability of their membership plans. In fact, Time Magazine named Curious.com one of their '50 Best Websites of 2013'.
Competitors and Alternatives?
Companies and websites that offer people access to many different kinds of online classes and learning opportunities, either for free or for small membership fees, are growing in popularity with new additions each and every year.
So examples include Udemy.com, Skillshare, Khan Academy, Craftsy.com, and many others.
If you have any experience with Curious.com or their services, please leave your reviews below.
Curious.com Customer Reviews

stan
An Embarrasingly bad premium app
Having gone to an Ivy League school, their research is terrible. They clearly steal content and plagiarize, as evidenced by running their articles through online plagiarism checkers.
The cutesy language works for the first article, but 5 articles in I wanted to barf. I'm not sure if that was the cutesy language, or the blatant factual errors, but the quality control must be non-existent.
The rest of the content is simply outsourced material that can be found for free on other websites, meaning the app has nothing that is proprietary or unique.
Given the hefty price of its subscription, I am very disappointed, in a way that no app has ever made me disappointed before.