CRI Genetics Reviews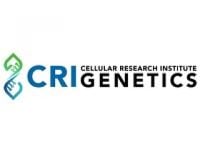 You may also be interested in
CRI Genetics Customer Reviews

PJ P
I think I wasted some hard-earned money on this. I'm the 14th of 17 children. I look just like my Father. My results said 45.5% German and there is little if any German ancestry in my family tree.
The traits were off according to my life experience and as good as a guess with generic info to boot. Not impressed. Just spent MORE money to go with another test. Keep your wallet in your pocket.

Jan Y
Check out what exactly is included before purchasing.
Paid $104. lots of detail. When it said ancestry report, I was under the impression that it would let me know possible relatives. This kit does not include that. My reason for purchasing the kit was to see if I could possibly locate my biological father. CRI Genetics should clearly state that.
When I contacted them, I was told they do not offer that service. They stated they were still in the process of establishing a connection with a reputable and reliable DNA Database.
So now I will spend the money again, and this time make sure this information is included. Very disappointed, have been for 20+ years trying to locate biological family.

Mary M
Very responsive to questions!
I was quite happy with my experience with CRI. I learned some very useful information, and when I was confused by some of the results, I emailed them and received very detailed explanations in response to my questions. Highly recommend!

Jim P
Total rip off. NOTHING in the info says you have to pay additional money, actually much more than the original amount, to actually get any real results. SCAM, liars, cheats, do not waste your money. I contacted them and they totally don't give a crap.

Dennis L
My experience with this company. I would say don't waste your money, very misleading sales of product. You spend a lot of money and get very little in return
You have to pay extra for every report, and that adds up real quick. For the $400, I spent and now over a hundred more per person to find out all the other report
Rip off don't waste your money

P J
CRI Genetics is heavily advertized Scam
you will pay for very basic information on genetics which you can see free on wikipedia, eupedia and many other websites. according your surname these CRI scammers will deduct your approximate dna which is most common in the area of origin of your surname

Alison L
This company are a complete con. They told me I was 51% German and 17% Italian and that I would definitely be able to trace these ancestors back to the 1850's. I did the research and there is no record of any such ancestors. So I took another test with a different company and guess what?, the results showed I am 100% British which is accurate according to my research.

Neal P
How com I give 5 stars when I'm still waiting?
Let me tell you....I received my kit very quickly. It was easy to use and had specifics instructions so all I needed to do was put it in the mail box.
I have ulcers inside my cheeks and that where I needed to get the DNA from. Well one side bled a little and I didn't know if it would be acceptable. So, I went on line and logged in. I sent a message. The next day I received a response. Yet, they didn't just answer my question, they provided details of the whole process as well as offering additional products I wasn't aware of at the time.
A second time I send an email just to thank them. I explained no response was necessary but they did, Insuring me that when I need anything they will be there to help.
So 5 stars, ya. When I get my report.....well if the scientists are anything like the customer service, I should be very happy. If not, YOU WILL KNOW ABOUT IT!! LOL.
Neal
Buffalo, NY