CRI Genetics Reviews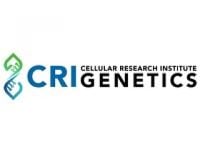 About CRI Genetics
Finding the right company to assist you with your ancestry can be daunting. There are almost as many fraudulent companies as there are legitimate ones, which makes it incredibly easy to make the wrong choice.
Learning where one's family came from is a question that haunts many people. Even tracing back family records and stories will only take you so far.
For the full story, the only real option is to take a DNA test from a reliable company, ideally one that offers services beyond sending you back basic hereditary depictions. You also need one that will help you access your family health and roots dating back further than possible than what you would learn from grandpa and grandma's childhood stories.
If you are interested in learning about your family history, CRI Genetics might be the best choice available.&nbsp
&nbsp
How Does CRI Genetics Work?
This privately owned company sells top of the line ancestry and health kits that utilize highly accurate DNA testing with patented scientific research. Based in the city of Santa Monica in sunny California, the company is led by the chief scientific officer Alexei Fedorov, Ph.D.
A veteran in the field of genetics for over 35 years and former apprentice to the Nobel Prize winning scientist Walter Gilbert, Federov is a man with both knowledge and vision. His dream is to advance mankind's understanding of their own heritage and health using the scientific advances of the genetics field. This desire led to the production of his impressive genetic kit.
CRI Genetics is the result of a lifetime of study and dedication to this field and cause. His team's work boasts an accuracy rating of over 90 percent, which is one of the highest in the market today. The company is also privately owned so the promises they make to the customers are even more important.
They don't have investors who own shares, making the customers truly the ones they have to answer to when things don't seem right. They stand behind the products they sell 100 percent. If you aren't satisfied with your results, there's a money-back guarantee, too.
If you're wondering, "how long does it take?" you can find the answer just by visiting their website. Each kit comes with an eight-week turnaround.
They do not offer a phone app at this time but you can access all information by visiting your account on their website. Detailed breakdowns of the data enable the customer to have a comprehensive look into their family history and personal well-being. Much more data is shown in these reports than in their competitor's report.
CRI Genetics offers top-notch customer support and accurate, speedy genetic testing results. You can view an example report on the company's website, too.
Cost and Price Plans
The cost of the kit is very competitive, coming in at $99.99 for the ancestry kit or $199.99 for the ancestry and health report. The weight loss reports are offered at $99.99 or $199.99 (the latter of which includes the food allergy test). While other competitors charge high monthly fees for their services or even charge for each individual report, CRI keeps things simple and easy.
There are no hidden fees within the fine print. They want the customer to know what they are getting, making them the most reliable and open about pricing.
Online Customer Reviews/Complaints
The company has proven themselves worthy of your business, as evidenced by their ratings on several platforms including Google, the BBB, and Facebook. There are also numerous positive testimonials on their website. Customers almost are almost always satisfied with the results they find within their kits and even when they are not, the CRI support team is there to help.
Worried that this company is fake - or asking yourself, "is CRI Genetics a legitimate company"? Don't worry. The company's hundreds of positive customer ratings should help you set your concerns aside.
Customer Service
Need to get in touch with customer service? This is easy to do. They can handle any of the complaints and questions you might have - or to refund or cancel an order. Contacting them is as simple as calling the contact number of 1-800-571-9216 for the US or 44-800-368-8243 for the UK.
The support team hours of operation in the US are Monday through Friday 6 am-6 pm PST and 9 am-5 pm PST on the weekend. For the UK, support team hours are Monday through Friday 2 pm-2 am GMT or 5 pm-1 am GMT on the weekend.
You can also email at [email protected] or leave a message on the contact section of the company's website. The company offers an eight-week turnaround on your results or your money back guaranteed.
Where to Buy?
You can order an ancestry or weight loss kit today via their website. It will be shipped to the customer's address in 3-5 days and includes easy- to- follow instructions for its use.
Is CRI Genetics Worth It?
If you are looking for a detailed report on your family tree that traces back longer than the competition's results - or if you want an inside look to personal weight loss and health - then this company is definitely worth your time when it comes to tracing your heritage.
The company is led by a competent scientist who understands the field of genetics with a high level of education and professionalism, so you can rest assured knowing that your results will be accurate. Plus, your information will be safe with the company's secure data encryption technology.
We believe using CRI for your ancestry and health kit needs is a surefire way to get accurate results.
You may also be interested in
3 'CRI Genetics ' Reviews

P J
CRI Genetics is heavily advertized Scam
you will pay for very basic information on genetics which you can see free on wikipedia, eupedia and many other websites. according your surname these CRI scammers will deduct your approximate dna which is most common in the area of origin of your surname

Alison L
This company are a complete con. They told me I was 51% German and 17% Italian and that I would definitely be able to trace these ancestors back to the 1850's. I did the research and there is no record of any such ancestors. So I took another test with a different company and guess what?, the results showed I am 100% British which is accurate according to my research.

Neal P
How com I give 5 stars when I'm still waiting?
Let me tell you....I received my kit very quickly. It was easy to use and had specifics instructions so all I needed to do was put it in the mail box.
I have ulcers inside my cheeks and that where I needed to get the DNA from. Well one side bled a little and I didn't know if it would be acceptable. So, I went on line and logged in. I sent a message. The next day I received a response. Yet, they didn't just answer my question, they provided details of the whole process as well as offering additional products I wasn't aware of at the time.
A second time I send an email just to thank them. I explained no response was necessary but they did, Insuring me that when I need anything they will be there to help.
So 5 stars, ya. When I get my report.....well if the scientists are anything like the customer service, I should be very happy. If not, YOU WILL KNOW ABOUT IT!! LOL.
Neal
Buffalo, NY