Cozy.co Reviews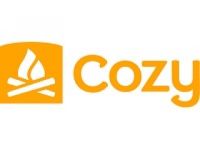 Cozy.co describes themselves as a website that provides people with a better way to rent, both for landlords and property managers and also for renters, through every step of the renting process.
How Does It Work?
According to their website, the goal of Cozy.co is to be the first property management solution for landlords, property managers, and renters so that the renting process can stop being "unnecessarily complex" and be "simple, secure, and intuitive."
Cozy will take care of the renting process from the very beginning, by helping landlords to list their properties up on rental websites so that quality renters are aware that the properties are available.
Once renters are ready to fill out an application, this can be done on their website as well, in combination with a landlord's request for either a credit check, a background check, or both, since Cozy partners with Experian.com and Checkr.com.&nbsp
&nbsp
Once a renter has been chosen and takes over the lease of an apartment, the monthly rent and any other additional payments can conveniently be made directly to the landlord through this website. ACH payments will be deposited into a landlord's account within five days of being sent and credit card and debit card payments will be deposited within three days.
Cost/Price Plans
At this time, Cozy.co provides all their tools and services to landlords completely for free, including rental applications and screenings, collecting rent, tenant background checks and credit checks, property listings on partner websites, and more.
Renters, on the other hand, will be responsible for some fees. If a landlord requires a background check or a credit check, this will cost the renter $24.99, and if a landlord requires both, the renter will be required to pay $39.99. Any renter who pays their rent using an electronic check will pay no fees, while those who choose to pay by debit card or credit card will be required to pay a 2.75% transaction fee.
Refund Policy
The only available information on this website about refunds claims that renters who have used this service to submit a payment to their landlord cannot request a refund from Cozy.co. In addition, because they do not currently charge their landlords for their services, and this website passes all payments for background checks onto their partner websites, this ultimately means that Cozy.co does not provide any refunds of fees paid to them.
Customer Service Contact Info
Customers who would like to contact Customer Service with any questions, concerns, or complaints can do so by email at either [email protected] for general requests and [email protected] if you are a either a landlord or a member that has already signed for their service and is having issues.
Reputation
It appears that the Cozy.co service has recently made the switch to provide their tools and resources to landlords for free, and since then they appear to get nothing but praise and positive reviews.
In truth this is an excellent business strategy, as it gives Cozy.co the opportunity to grow rapidly in all fifty states and Puerto Rico, simply as a convenient service for both renters and landlords alike, while making money on renting transaction fees. At this time, it doesn't seem that there are many drawbacks to using this company to do business.
Competitors and Alternatives?
There are many different websites dedicated to helping real estate agents and landlords post their open apartment listings and attract new renters, and there are other websites that help landlords and renters have an easy transaction when it comes to paying rent. Cozy.co might be one of the only available websites at this time that works to provide both of these options to their customers.
If you have experience with Cozy.co or their products, please leave your reviews below.
Cozy.co Customer Reviews

Jack P
I made an error a
nd hit the wrong button. I sent them a email to cancel three times they ignored it. They changed me and shipped any way . Receidd
Xby reply saying they are not taking it back or issuing a refund. It's China located . Don't buy from them!!!!!! Jack petersen.

Sonny Y
There is ZERO benefit to using cozy and like others have said, they are scam artists. Read the fine print. I had a bad tenant who paid using cozy with a credit card, then pulled the money out. Cozy simply gave them their money back and said I owed cozy. Then they had the nerve to withhold payments from my other tenants which far exceeded the original value and held my money hostage until I paid them.
You're far better off getting paid directly by the tenants because 1) you have some protection against bad tenants and 2) you get paid much faster (no 6-8 day delays before the money hits your account). Cozy acts as an intermediary that will not protect your interests, and as I've found out, can be a huge liability with very few benefits.

Kasey L
No customer service number
I have used cozy for almost 2 years. Today they charged me double on my rent. There is no way to speak to a live person to resolve the matter. When they charged me today I had a zero balance. Why would you charge someone with a zero balance. It's extremely frustrating. I had no issues prior to today but when there is no customer service number it makes it virtually impossible to resolve an issue.

Zee
I have been using this web for 6 months
Grate web page. Free to use. Easy setting auto pay

Jessica
Irene Goushan and Cozy Rentals are a HUGE SCAM...
Please beware. This racist company does nothing but waste your time and charge your credit cards. Don't be fooled by their ads all over the online real estate websites. They do not care about anyone but themselves and will try to rip you off with insane charges on TOP of the monthly rental prices. Please beware and avoid these people like the plague!

321JAY
THEY RIP PEOPLE OFF! STAY AWAY FROM THEM!
I applied to a property with an invitation by the landlord, then paid for the checks on both myself and my wife. ($80 for both) We got the reports and they were shared with the landlord, then when things didn't work out there, we tried using the same report that their website says is active for 30 days to apply for a different property, but they are making me pay for all of it all over. So they are asking me to pay for a report I already purchased while it is still active and available. I will be demanding a refund because of their horrid business practices. Also while trying to reach out to their customer service, their website keeps glitching every time and deleting the attempt to communicate with them.

k.d.
Avoid at all costs - SCAM
I found three homes on Realtor.com that I liked and wanted to rent. I clicked the availability option for Cozy.co and was informed they are available. I completed the application process along with my wife. We each paid the $39.95 but never heard from anyone.
When I started calling around to find out a status we discovered that the homes we applied for hadn't been on the market for months as they where already rented out.
It appears Cozy.co does not update their records on available properties. Don't waist your time with Cozy.co, call the realtor or rentor directly and follow their process.