CouponChief Reviews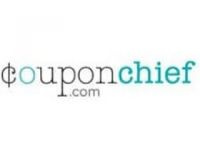 CouponChief is a website that facilitates and promotes the sharing, finding, and using of coupons for people who like to shop online or are interested in the kinds of savings they can get in online shopping.
How Does It Work?
According to their website, the goal of CouponChief.com is to provide their users with coupon codes, which are also known as discount or promo codes.
These codes act as online coupons and when used with their intended online retailer can result in significant savings. The website says that their users "typically save over $20 in just a few minutes browsing CouponChief."
This website also provides their customers with printable coupons, as well as a blog that provides information on topics like saving money during the holidays or how to make a successful monthly budget, and a deal alert service which will alert you to when they get coupons for your favorite retailers.
They also offer a program called Pay-2-Share, which allows their members to sign up for free accounts and submit coupon codes that they locate or are given.
When you successfully submit a code that someone else uses to make a purchase, you will earn 2% cash back on the purchase price.
Cost & Price Plans
This website is completely free to use and requires no fees to access their coupon codes or to sign up as a Pay-2-Share member.
The website does mention that the payment processor for Pay-2-Share, PayPal, is likely to charge you a small fee when you withdraw your money from account, but this is not a fee paid to CouponChief.com.
Refund Policy
Because CouponChief.com does not actually sell any products or charge customers any fees for their services they do provide, they also do not offer any kind of a Refund Policy at this time.
If you do purchase a product using one of their coupon codes and have an issue with that product, you will need to contact the website or the merchant directly responsible for selling the item you purchased.
Customer Service Contact Info
Customers who would like to contact their Customer Service team with any questions, concerns, or complaints can do so by submitting them directly to their website through their Contact Us link.
Reputation
There are very few available reviews of this website at this time, though those that are available appear to be positive.
Some reviewers have criticized this website for not providing any option to print out physical coupons and bring them to local stores
These reviews are likely older as CouponChief.com says that they have, in fact, recently expanded their coupon offerings to include printable coupons to select retailers.
Their printable offerings may not be as big as some other websites, but will likely grow again in time.
Competitors and Alternatives?
There has long been a serious demand for coupons online, both for coupons intended for internet based shopping and shopping at traditional brick and mortar stores.
Other websites which provide access to coupons include Coupons.com, DealsPlus.com, and many others.
If you have any experience with CouponChief or their services, please leave your reviews below.
You may also be interested in
CouponChief Customer Reviews

Lotus
Yes right I have been playing this game from feb as I agained huge amount that is $2500 but I when I put check out the site is saying your account is hold and disable permenantely so I was extremely depressed please don't cheat the people like this whoever needs money they will go for that house wife's too there is no option to go out and work there I was so sad and bad it's really shocking