Cool Fat Burner Reviews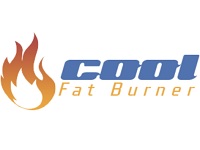 The Cool Fat Burner vest is a type of weight loss product which promises to help users boost their metabolism through thermogenesis, allowing them to burn fat and lose weight without changing diet or exercise.
How Does Cool Fat Burner Work?
The theory behind the Cool Fat Burner vest and the Cool Gut Buster is the combination of thermogenesis, which is the process of your body's cells working to create heat, and the activation of your body's brown fat cells, a recently discovered kind of fat cell that actually increases metabolism and helps your body burn fat, ultimately losing weight.
Specifically the Cool Fat Burner website says that their customers will triple their metabolism and calorie burn while "lounging around the house," have muscles that recover faster and increase in size and strength more quickly, as well as generate lean muscle growth, even without any exercise.
Though the website does say that customers can expect to able to burn 500 calories a day by wearing this vest for just "a few hours," they do say that all results will vary based on age, gender, hormone profile, and yes – your diet and exercise habits.
Is the Cool Fat Burner Safe?
This is a good question, actually. In order to get your internal body temperature down enough to trigger your body's thermogenesis, the cooling action of these products must be incredibly intense.
Because of this, the website actually does provide a long list of cautions and restrictions.
Despite the photos on their website, users are told to never wear the Cool Gat Burner vest or the Cool Gut Buster against their bare skin – they should wear multiple layers of clothing underneath and gradual remove layers as they begin to build a personal tolerance.
This product should not be used for longer than 30 minutes at a time, and is not recommended for people with high blood pressure, heart disease, or cardio pulmonary problems, and customers should always discontinue use if they experience burning and tingling, in order to avoid cryoburn, which is a burn you can experience from having ice applied to the skin.
Cost/Price Plans
The Original Cool Fat Burner
On their page, you can purchase The Original Cool Fat Burner with 4 cold packs for $69.99 and a Cool Gut Buster with 4 cold packs for $132.99. The website offers discounts of 5%-20% for placing larger orders. The company offer $12 flat rate shipping through USPS Priority mail.
Refund Policy
THe company states the offer a 110% refund (minus any shipping charges), which customers can claim by returning the entire order within 90 days of receiving the order.
Customers may ship the order back to:
Cool Fat Burner
PO Box 535
Hustontown, PA 17229
Customer Service Contact Info
Customers who would like to contact Customer Service with any questions, concerns, or complaints can do so by email at [email protected] or through their social media networks, including Facebook and Twitter.
Reputation
There are not many user reviews at all, which is not surprising since this vest is not yet available to everyone. Though, of the reviews that are available, there are some interesting patterns.
First, there are common complaints regarding the awkward fit and discomfort of these vests, since the frozen packs that fit into the vest can make it difficult to get the vest or stomach wrap to fit well.
More important was that no user of the vest really reported any weight loss or muscle building benefits of these products, but they still liked them and would continue using them because of the mild energizing benefits they received while wearing them during the day, and the significantly better quality sleep they experienced at night.
The truth is that a lot of people in the health and science community are extremely excited about the ways in which we might be able to utilize brown fat to combat obesity, and this concept has been discussed in Scientific American and other reputable sources.
However, no one has really found a way to truly capitalize on this discovery yet, and even if they had, most scientists believe the results will be a slight calorie burning boost, not a magic solution to weight loss, and certainly not a way to build muscle without exercise.
Competitors and Alternatives?
It is not surprising that so many people and companies are so excited about this new approach to weight loss, resulting in some other similar products on the market at this time, and there will certainly be many, many more coming to market as this idea grows in popularity.
If you have any experience with Cool Fat Burner or their products, please leave your reviews below.
You may also be interested in
Cool Fat Burner Customer Reviews

Ricky-Garcia
Great product -- weight loss and super relaxing.
I originally supported this on crowdfunding years ago. Recently got the updated version. These vests are AMAZING!
Science-backed fat burning! Love wearing the Cool Fat Burner while gaming or watching TV. Always speeds up a weight cut, helps push through plateaus, great for sleep.
Highly recommend.

Jared H
Innovative product! Coolsculpting and ice baths, all rolled into one!
I was an early supporter of the Cool Fat Burner back around 2014 before it got big. Loved it, used the heck out of it! Bought the Gut Buster when it first came out.
Great for weight loss, great for beating summer heat, great for sleep. I also coosculpted some stubborn fat on my lower abs. 'TAKE THAT evolution!'
I moved last year and when it was time to start my "seasonal Cool Fat Burner cycle," I couldn't find my vests. Fortunately Eric replaced the missing pieces for a huge discount, plus threw in some gloves for free!
Also great to have it published in journals -- validates the biohacker movement.

Michael_Sand
Great product, great customer service, recommend to my clients!
I first tested this out a few years ago, was impressed with the effects it had on most calorie burning and workout recovery. Helps tremendously with sleep.
They have a lot of science and testing to back it up.
I also recommend it to many of my clients. Great product!

Sara M
Love my vest -- super smart invention
Use it to boost weight loss, use it for workout recovery, use it to relax, especially after hot days outside!
The supplemental info is up to date as well, and cites current studies on diet, exercise, and cold therapy.

John
Let me tell you. This vest not only helped me drop weight, but also had the added benefit of keeping me from heat exhaustion in over 100f weather. The construction of the vest is solid and simple and the ice packs stay cold longer than I can wear them. It's not magic but man does it help muscle recovery. You have to use it correctly and maintain a healthy lifestyle but holy cow does it work! I HIGHLY recommend this vest to those that workout, spend time in high-temperature environments, or deploy overseas. I guarantee those who went through Europe's heatwave would have loved it! Excellent product and stellar customer service.

Joseph C
Cool Fat Burner Gets Results
I've been using the cool fat burner and cool gut buster almost everyday for the past 8 weeks. So far I've lost 15 lbs since I started using it.
When a person loses weight it is common that their metabolism will drop too. The cool fat burner and cool gut buster help to boost metabolism, even after you take it off.
I wear mine for 1 hour in the evening, easy. If you want to add another dimension to your weight loss arsenal then pick one up.

Michelle S
Great for post workout recovery, super-great for helping sleep at night, the weight loss is just a cool benefit, pun intended!
It's nice that they post real science and experiments on their site, that's what originally sold us. A lot easier than taking ice baths!
I've shared it with my Xfit friends, they use it after workouts and love it too. Super convenient.

Barry J
Shown to work in the lab, also helps with sleep
So I'm connected with a lab at UCSD that tested this vest a few years ago, and they got pretty impressive results; the subjects burned a lot of calories when measured by calorimetry.
I used to take ice baths back when the '4 Hour Body' first came out and lived in Chicago where it was easy to do cold thermogenesis in the winters.
I've used this vest seasonally (summer) since moving in SoCal and it can also really help with sleep if I use it in the evenings.
Like all things -- diets, the gym, -- you have to actually use it, but at least it can be worn while watching TV.
If you live in a cold climate, you might get away with cold showers and ice baths, but those can get old. You get out of it what you put in it.

joel
Cool Fat Burner ZERO Quality
Junk! Cheap vest. Heck the plastic bags that the ice packs come in don't even close. NO CLASS!! Nylon VEST
Absoute low quality junk!!!
If they had at as a neoprene vest
(like a water ski vest) then you would have something
for the $180 you pay. Buy simple cooler packs and put them in a tight expandable shirt then put on a hoody
OR!!! Buy mine!!

Nalani B
First, I did not get what I ordered. I ordered the shoulder pack and gut buster, but in place of two pieces, I got a single vest. The vest was poorly constructed and poor fabric quality.
I was extremely disappointed. I realized I had paid 180 to have a 8 freezer packs and a terrible (not what I ordered) quality vest sent. I honestly thought I had been scammed. What came was so bad that I thought I bought from someone trying to mimic the original cool fat burner.
Turns out I did order from the legitimate company and I tried to work them on the return. They were not at all very nice or cooperative and I had to file a claim dispute with PayPal. Save your money or prepare to be highly disappointed