Constellation Energy Reviews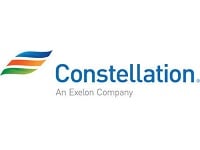 Constellation Energy is a company that states its a leading competitive supplier of power, natural gas, renewable energy, and energy management products in specific areas around the US.
How Does Constellation Energy Work?
Constellation Energy provides their customers with the ability to have an alternative option to their local electricity and gas company.
To get started with their services, you must check to see if they provide service in your area, which plan seems like the best fit for your needs and your budget, and then fill out their simple sign up form online.
Constellation will then take care of contacting your current utility on your behalf and setting up your new service. Your current utility company will still handle all of your equipment, power outages, and emergency services.
Cost/Price Plans
Costs of your monthly plans will rely on a wide variety of factors, including the area where you live, your estimated monthly usage, and whether you will be a residential or business customer.
Refund Policy
There is no general Refund Policy available with utility companies. There are Cancellation Policies in place during the early stages of membership, though cancellation charges will apply.
Like always, if a customer feels as though there has been an unfair charge made on their bill, they can always bring individual issues up for review.
Customer Service Contact Info
The best way for prospective customers to reach Constellation Energy to discuss questions, concerns, or complaints is by phone, at 866-237-7693, or by submitting them directly to their website.
Current customers who wish to speak to Customer Service can use their website to find the phone number for the appropriate department to handle their specific issue.
Reputation
Generally speaking, Constellation Energy seems to have positive reviews from independent reviewers who like the alternative and renewable energy options they offer their customers, as well as the fact that they are backed by Exelon, a large scale energy company which has been in business for many years.
Competitors and Alternatives?
Energy providers are available everywhere, though not all the same providers are available to everyone. Customers who are looking for an energy company should start by looking at what is available in your local area.

If you have any experience with Constellation Energy or their services, please leave your reviews below.
You may also be interested in
Constellation Energy Customer Reviews

Reid B
I knew constellation energy bought out another company and changed the account number, I was able to pay my bill through the old website. They changed the account number without letting me know. When I called the customer service was hit and miss. The billing department gave me the new account number but when asked about why the change? She said its a different department. So I had to go online and talk to an agent and the site kept resetting the information or claim something wasn't filled . The agent said someone would call to assist and when I got through they said you need to call to get removed from the call service

Accam
Check close when signing or renewing contract
I have had Constellation/Startex for maybe 12-15 yrs and I will be terminating by service in a week.
During those years of service, I was always on a fixed rated until this year. I didn't know I was on a variable rate until I got my last two bills (they were very high) and I got an email warning from them telling me to switch to a fixed rate. Wow, what a rate that was.
So anyway, it seemed a little underhanded all of a sudden I'm on a fixed rate. I guess maybe I signed that contract without looking if it was fixed or variable. I was a good and loyal customer until this.

Jane
Poor customer service made me switch back
I began the application on 5/18/21 to switch suppliers from Eversource in Connecticut. I applied on line, and granted I may have made a couple of typos, but I got calls at least 4 times saying that there were problems with the submission which I had gone over to confirm details at each call.
Here it is 8/12/2021 and although I got a voice message that the switch over was going to be active on 8/2/2021, that didn't happen. I just switched back to Eversource which ended up being cheaper anyways. Constellation employees need better training. Based on customer service, I wouldn't recommend

Elisabeth M
It's a scam- offering low therm but applying a larger multiplier- therefore my .38 cent per therm is not .38 (like my old company) but 1.5 which amounts to .57 cents per therm. What a bait and switch... DO NOT RECOMMEND!!