Comparably Reviews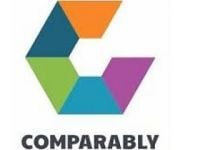 Comparably is a company which promises their customers a one stop shop in which to find out what people like you get paid at work, what they love about their jobs, and what companies have the best career culture.
How Does It Work?
Comparably.com says that, in the past, most private companies have significantly benefited from policies that keep employee salaries and compensation secret, but the employees themselves do not benefit from having this information hidden from them.
The goal of Comparably is to help people find out the most accurate information regarding what others in their same field and with their same job title are paid for their work, so they can use this information to make their own personal goals and even to use in future salary negotiations or job offers.
This company especially focuses on providing input into and transparency for the technology industry, as they say compensation in these fields are not always handled in the traditional and straight forward ways that people are used, as often times stock options, company shares, and grant funds may be a part of employee compensation.
In addition to providing customers with compensation information, they also want to give people information on career culture being exhibited in different fields and companies, and give current employees a way to rate their own company anonymously and hopefully have their voice and opinions heard in a safe space.
Cost/Price Plans
This company is actually free of charge for customers at this time.
This is an important aspect of the way their company operates currently, because at this time they are still putting lots of time and effort into collecting large amounts of data regarding compensation, career culture, and company information from all around the nation.
The more data they collect, the more beneficial they will be for their customers and the companies they work with, so at this time, providing their services for free is the best way for this company to operate.
Refund Policy
Because this company does not actually sell their customers any kind of a membership, they also do not provide any kind of a Refund Policy for their customers at this time.
If this company does choose to provide a paid-for, upgraded membership service in the future, then they will hopefully provide all cancellation and refund information at that time.
Customer Service Contact Info
Customers who would like to contact their Customer Service team with questions, concerns, or complaints can do so by email at [email protected] The website also provides a traditional mailing address if customers are interested in that.
Reputation
Though this website is still fairly new and still working on building their database of information, many technology websites are very excited and enthusiastic about what this company is promising people that they will be able to provide not just today, but also in the future as their pool of information grows and better informs their approach to career advice.
A review of this company in a technology magazine mentions that Comparably.com will also eventually provide people with services that allow people in similar industries to network with each other, which will provide a real world opportunity for career movement and growth, not just the hard data that customers will want in order to plan for growth and movement.
And since this company is currently providing most of their services and features completely for free, customers should feel comfortable trying this for themselves.
Competitors and Alternatives?
There are many websites which are dedicated to helping people understand their place and value within their chosen career field, as well as help them find resources about moving up and growing within their field, including LinkedIn, PayScale.com, Glassdoor.com, and others.
If you have any experience with Comparably or their services, please leave your reviews below.
You may also be interested in
Comparably Customer Reviews