Common Sense Publishing Reviews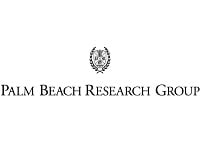 Common Sense Publishing is the group behind the financial report, The Palm Beach Letter, as well as a selection of other financial reports which they claim can help people "become richer every day."
How Does it Work?
Common Sense Publishing is available from creators Mark Ford and Tom Dyson, and is well known for its Palm Beach Letter, a financial newsletter which says it gives its subscribers useful advice about building wealth, living well, and investing.
Common Sense Publishing also prints something called Palm Beach Current Income, which says that it shows people how to earn a steady second income with a technique they describe as the safest, most intelligent way of earning income from the stock market in existence.
Finally they also publish the Palm Beach Wealth Builders Club, which was their answer to their members who aren't able to appropriately utilize their other two financial publications.
Their first two publications are especially intended for people who already have some level of financial establishment but who are interested in the slogan of Common Sense Publishing, "become richer every day."
This is obviously easier to do when you already have money available to invest in a variety of options. The Palm Beach Wealth Builders Club is intended for people who don't have a lot of money to invest, and instead need a lot of guidance to begin the process of becoming financially independent.
The publications from Common Sense Publication are available through their own websites as well as from financial publisher, Agora Financial. Both companies recommend that before you actually take any steps toward investing to check with your personal financial advisor.
Customer Service
Members who have any complaints or problems throughout their subscription period can call their customer service at phone number 888-501-2598 and speak to a representative about potentially receiving a refund.
If you have any experience with Common Sense Publishing or their publications, please leave your reviews below.
You may also be interested in
Common Sense Publishing Customer Reviews

AJdeR
Opportunistic Trader loses money
I had a weak moment in December and signed up for the Opportunistic Trader, thinking that Larry Benedict's professional experience probably does give him an edge. Wrong! My 6 months of trading his option recommendations cautiously leaves me over $1000 in the red, as shown below. Today I tried to obtain a full refund with cancellation on this basis and was told not after the first 60 days, which is not enough time to know how good he is. So, I'll be posting this review everywhere I can.
Date Option Gain/Losss
1/7/20 UBER $326.88
1/14/20 TLRY $308.88
1/17/20 TLT -$452.58
1/27/20 GLD $263.88
1/29/20 AMD $99.96
1/31/20 TSLA ** -$510.00
2/21/20 AAPL -$425.52 -100%
2/21/20 BABA -$410.52 -100%
2/21/20 QQQ -$477.03 -100%
2/25/20 MU $166.96 81%
3/12/20 TLT $313.95 60%
4/9/20 USO $71.78 22%
4/14/20 BAC -$302.08 -70%
4/14/20 VXX -$333.05 -42%
4/15/20 HYG $129.92 29%
4/21/20 QQQ $323.95 64%
4/18/20 UBER -$339.03 -100%
5/14/20 AAPL $685.90 147%
5/15/20 DIS -$430.52 -100%
5/29/20 SPY -$163.52 -100%
6/11/20 XLE $21.96 8%
6/12/20 SQQQ -$286.55 -100%
6/19/20 USO -$130.00 -100%
TOTAL -$1,036.38
** Missed one day window to break even

Raymond F
They sound upright, when they don't send you the material you asked for, the book to help show the different way to increase you social security benefit. I have emailed them wanting refund of my money. I have called all the phone listed each time they not there at this time and to call back later. They themselves sound like a big business, but I think they are nothing more then a boiler room in Florida, at lease you tell who people are all I get is there news letter on how to get rich newsletter. All I wanted is what they were selling me the how to big black book. I've gotten two charges to my credit cad and bunch of unwanted emails of there Palm beach news letter. All I want is a refund which was a promise no questions asked. I went on you tube and all their videos have the no comment enabled so you can't say anything about there promise of a refund..
Updated Review: Refund Issued
As Amanda mentioned above, Common Sense Publishing did ultimately issue the refund. It would have been nice not to have to go through such a process to get it but at least they did eventually stand behind their guarantee. This product wasn't for me, but the company followed through on their commitment, thus an updated and higher rating.
Would not uphold their satisfaction guarantee...Stay AWAY!
I bought a relatively expensive program from these guys ($795 although they claim to now charge $2K for it), call the Palm Beach Wealth Builder's club which they guaranteed. They offered a year to try out the "program" which ended up consisting of an email series (yep, almost $800 for an email series). My main issue was that, while this program was to be delivered via email, so too are all of their other publishing and affiliate offers...I quickly became completely overwhelmed by the number of emails they sent (it ended up being close to 500 over the course of a year).
More than half of the time that I opened something from them it took me to an hour-long video sales page for another product...if you think facebook is a time suck, try sorting through the hundreds of emails you'll get from these guys. I wouldn't expect to have to work that hard to extract value out of something I'd paid $800 for. I found everything to be very confusing, never knowing what was supposed to be part of what I'd purchased and what was another offer.
With the sheer volume of emails I became overwhelmed and disheartened as every time I'd set aside some time to try to "catch up" I'd find myself down another video sales page rabbit hole. I finally decided that this simply wasn't for me and called to take them up on their full refund after they sent me a postcard giving me notice of renewal.
Unfortunately they sent it to my old address and by the time I called I was a few weeks past the year mark. In my mind, if you're willing to guarantee something for an entire year, it's because you stand behind the actual value of the product, not because a year is some magical number. Well, apparently because I was just beyond the year, the "most" they could refund was $66...where they arrived at that completely arbitrary number, I have no clue.
Yes, my fault for being slightly outside of the refund window (although unfortunate that the postcard went to my old address), but again, there was no sense of obligation to actually stand behind the value of the product they were offering.
To make matters worse, the gentleman I spoke with at the call center absolutely insisted that if I had called the day before the end of the refund window I would have been granted a refund "no questions asked" all the while I could hear a lady in the background trying to talk someone out of a refund for the Palm Beach Wealth Builders Club (same program I had purchased) who said "but you've only had the program a few weeks."
So, while this company seemed legit, it's unlikely that they do truly stand behind their money back guarantee and they certainly don't stand behind the value of their products. I'd recommend staying away.