Codeage Reviews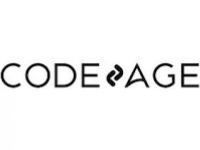 Codeage is a vitamins and supplements company that markets products such as collagen peptides, skin probiotics, hair vitamins as well as products to promote teeth and gum health, among many others.
The founders wanted to create products to aid the health of individuals internally to create true beauty externally.
With headquarters in Los Angeles, California, the company works on its passion for wellness by developing supplements and vitamins that address various needs that individuals possess.
As a company, they do not include any chemicals or fillers in their products. Some of their products available for purchase include:
Multi Collagen
Multi Collagen Peptides
Organic Collagen Protein
Marine Collagen Peptides
Multi Collagen Raw Greens
Beauty Tonic Vitamins
Multi Collagen Beauty Night
Bone Broth Collagen
Supreme Joint Health
Men and Women's Multivitamins
Teen Multivitamin
A, D, and K Vitamins
Liposomal Vitamin C
Wonder C Liquid Vitamins
Wonder Heart Liquid
Gut Health
Hair, Teeth, Gum, Eye, Acne, and Lungs Vitamins
Elderberry
Clear Face
Meditate
Methyl-Elite
Vitamin D3
Immunity Gummies
Assorted Probiotics
Keto Specific Proteins
Exogenous Ketones
How Does Codeage Work?
Each supplement and vitamin come with their own set of instructions. For example, the Multi Collagen Peptides can be taken once per day and comes unflavored. Therefore, you can mix it into drinks or smoothies.
The women's vitamins come with instruction to take four capsules per day with eight ounces of water. You can take these with or without food.
If you choose to include the SBO Probiotic in your daily regimen, know that you can include two capsules per day. These can be taken with or without water and are not intended for children's use.
What Ingredients Are In Codeage?
There are several different products that Codeage sells; however they are all made without chemicals or fillers. Some of the most common ingredients in their products include:
Sprouted Chia Seed
Sprouted Canihua Seed
Astragalus
Ashwagandha
Hydrolyzed Bovine Collagen Peptides
Eggshell Membrane Collagen
Organic Ashwagandha Extract (root and leaf)
Hydrolyzed Fish Collagen Peptides
Chicken Bone Broth Collagen Concentrate
Organic Amla Berry Extract
Organic Spirulina
Digestive Enzymes
Organic Camu Camu
What Does It Cost?
The cost associated with the individual products varies, ranging between $25-$40 each. Each product contains a 30 day supply.
Codeage also offers a subscription service that comes with a discounted price. When opting for routine deliveries, you benefit from a cost savings of 15% of the original price.
With a subscription, you are automatically entitled to free shipping. With all other orders, shipping is free with a $50 purchase. Otherwise, the cost is $5.95 for standard delivery.
Codeage also offers a 30-day money-back guarantee on their products. There is a limit of one refund per home and only covers one product.
Codeage Customer Service
On their website, Codeage offers a phone number(1-856-codeage) and email address for their customer service departments. They encourage their customers to reach out with any issues and ask that they thoroughly review their policies regarding returns and guarantees to avoid upset.
Codeage has very high reviews of their customer service standards through the third-party review outlet Trustpilot. Many users of the products sold through Codeage are impressed with the prompt responses they receive and the quick resolutions regarding their issues.
Customer Reviews & Complaints
Codeage has very high ratings via the third-party review website Trustpilot, with a 4.6-star average. Customers comment that the products have helped them a lot over time and that they are pleased with what they have received and the service attributed to it.
On Amazon, the company has the same 4.6-star average. Reviews on this site, specifically collagen reviews, praise the quality of the products as well as the excellent customer service.
Codeage is not accredited by the Better Business Bureau but does have an A- rating, with 0 complaints logged.
Competitors and Alternatives
Many companies offer similar products to Codeage, with subtle differences within their business structure, ingredients used, and options available. Two of the most similar brands are:
Codeage vs. Ancestral Supplements - Ancestral Supplements differ from Codeage in that they base their methods on using the whole animal instead of just components, primarily beef organs. Their supplements aim to target the liver, organs, and bone marrow.
Vs. Ancient Nutrition - Ancient Nutrition offers products based on Ayurveda and Traditional Chinese Herbalism. Their offerings are similar to Codeage in that they include collagen, probiotics, and protein.
Where To Buy?
There are several avenues to purchase Codeage products. The primary method is through their company website. It is through this route that you can utilize the subscription service and 30-day money-back guarantee.
You can also purchase the products through Amazon, GNC, Walmart, Vitacost, and iHerb. Not all of these options have a 30-day money-back guarantee, so be sure to check the policies and guidelines with your purchase.
The Bottom Line
There are many vitamin companies, and it is often hard to decide which are of good quality and which aren't. Although many are sold right next to each other on store shelves, one could be a better option than the other.
With the ingredients that comprise the vitamins and supplements that Codeage sells, along with the high reviews on third-party websites and extraordinary customer service, it would seem as though the brand is on the right path.
And we would agree with that. Reviews and feedback are very telling. If previous customers are happy with their purchase and the experience that comes with it, it is a good sign that future customers will be. Because of that, we believe that the Codeage company and its products are worth it.
If you have any experience with the Codeage or their products, please leave your reviews below.


You may also be interested in
Codeage Customer Reviews