Coastal.com Reviews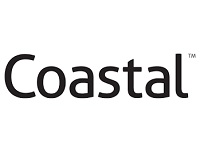 Coastal.com is a website which calls itself "the better way to buy eyewear" and says that they are the largest online retailers of eyeglasses and contact lenses in all of North America.
How Does it Work?
Coastal.com states they carry the same designer brands and products offered in stores for half the price of standard brick-and-mortar retailers.
Since they do not have the same overhead as on site retailers, the website says they can pass their savings on to their customers.
The website goes on to say that all their glasses are manufactured in North America using the highest quality materials. In addition they also offer online tools that will help you figure out which glasses will look and fit you best.
The first tool, Virtual Mirror, allows customers to upload a picture of themselves and then virtually try on different frames in different colors, so they can see which look best.
Second, they have a Find Your Perfect Fit guide, which will give you specific directions on knowing what size glasses to order.
However, their return policy does say that if your glasses are not exactly what you wanted, or do not fit properly, simply direct your complaints to customer service and you'll be sent a free return shipping.
Once your returned glasses have been received by Coastal.com, you'll be contacted about your exchange or refund.
Coastal.com also runs promotions to reward their new and loyal customers. They offer a lowest price guarantee, which says if you find a lower price in a store or online within 30 days of your purchase, just show them and they will beat that price by 5%.
For brand new customers, Coastal.com offers a pair of free glasses with a special purchase code.
Frames that are marked as "Luxury Frames" are not eligible for this offer, and you will still have to pay Shipping & Handling for your free frames.
If you have any experience with Coastal.com or their products, please leave your reviews below.
You may also be interested in
Coastal.com Customer Reviews

sues
In Canada, coastal = clearly.
I have ordered many glasses from them over the years, and they are great.

Noemi
I had I great experience with Coastal. I will be buying from them again. The customer service staff were very helpful. The returns are free and easy to do! And they will also email you when your order has shipped and arrive. Would recommend