Cleancult Reviews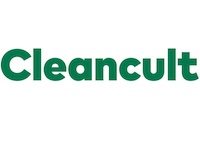 For years and years, we have purchased our cleaning products without much thought. We bought the brands that we knew worked and didn't think about the ingredients or whether the packaging was recyclable.
But as the years have continued to go on, new information has come out about the cleaning solutions we were so devoted to. Not only are some ingredients more harmful than others, but the landfills are overflowing with the disposed containers of empty cleaners.
With the new research, companies have formed to create more sustainable products. As a result, Cleancult has come on the market with plant-based ingredients and packaging you can recycle, as well as cruelty free production. Some are skeptical, though - is Cleancult legit?
Products
A group of scientists in Puerto Rico created the products behind Cleancult. Knowing that many cleaners didn't do their jobs appropriately and contained harmful ingredients, they developed solutions that thoroughly cleaned more healthily.&nbsp
&nbsp
Additionally, they knew that many green and eco-friendly cleaners didn't get household surfaces as clean as they needed to, and their packaging contained a lot of plastic. Therefore, they tested models that afforded a high level of cleanliness with recyclable materials.
Cleancult has a variety of products for use around the home, including:
Hand Soap
Hand Sanitizer
Laundry Detergent
All Purpose Cleaner
Dish Soap
Dishwasher Tablets
Bar Soap
Dryer Balls
Reusable Containers
The products come in a variety of scents and various size options.
How Do They Work?
Cleancult products work just like other cleaners. In following the directions on the packaging for specific amounts, you implement the products in your washing machine, dishwasher, and on your body as you would similar products.
The difference lies in the ingredients used, as well as their unique refill method. Cleancult encourages the use of reusable containers, and the recyclable packages that they sell serve as refills for the containers.
What Ingredients Are In Cleancult?
Cleancult prides itself on using plant-based ingredients in its products. Some of the most common throughout their different cleaners, as well as their hand soap ingredients, are:
Grapefruit Basil Essential Oil Blend
Saponified Coconut Oil
Saponified Olive Oil
Potassium Soap
Aloe Juice
Citric Acid
Sodium Chloride
Vitamin E
Glycerin
Citric Acid
Juniper & Sandalwood Essential Oil Blend
Aloe Juice
Benzalkonium Chloride
Dimonium Chloride
Cocoamidopropyl Hydroxysultaine
Hydroxypropyl Bis-Hydroxyethyldimonium Chloride
Rose Ether
Natural Essential Oil Blend
Sodium Citrate
Distilled Water
Tego Solve 55, Glycerin
Sweet Honeysuckle Essential Oil Blend
The base ingredient in each product is a coconut blend called CocoClean Technology. All of the products are available in fragrance free options as well.
Cost and Price Plans
Cleancult offers free shipping through their website, as well as bundle options. Additionally, you are eligible for a 30-day money-back return policy.
To purchase each item separately online, the prices are:
Hand Soap - $9.99
Hand Sanitizer - $14.99
Liquid Laundry Detergent - $9.99
All-Purpose Cleaner - $6.99
Dish Soap - $9.99
Dishwasher Tabs - $14.99
Bar Soap - $4.99
Dryer Balls - $9.99
Reusable Containers - $14.99
However, Cleancult is also sold in stores with a more extensive selection. In addition, the retail options have various sizes and different price points.
How Is The Customer Service?
Cleancult offers various methods of contact via its website for customer service needs.
Email: [email protected]
Phone Number: 1-833-437-3363
Most customer service complaints pertain to the company auto-enrolling buyers in a subscription program without them knowing, causing them to cancel membership they didn't think they had.
Some complaints are also logged regarding passing customers off to third-party retailers like Amazon instead of resolving the problem.
Online Customer Reviews/Complaints
Cleancult has a wide variety of third-party reviews available online. In addition, Amazon sells many of the company's commodities and has thousands of ratings and product reviews on them.
Additionally, a leading third-party review site has a 3.3-star average for Cleancult.
The parent company of Cleancult, Bocks, Inc, is not listed with the BBB.
Many customers have complaints about the thickness of the hand soap that Cleancult sells. Additionally, many complain that their packages arrive with leaking soap all over the inside of the cardboard box.
While there is some frustration over the difficulty in opening the cardboard containers that house the cleaning products, many are happy that their products are having less of a carbon footprint on the world.
Competitors and Alternatives
As stated above, more and more research is coming out; there are more natural cleaners hitting store shelves. Here are a few of Cleancult's competitors.
Cleancult vs. Blueland: Both brands create environmentally friendly products, but Blueland condenses them down into smaller sizes. Items like their hand soap come in a dissolvable tab that transforms into soap when placed in water.
Vs. Dropps: Dropps carries the same variety of products but encapsulates the materials in a plastic coating. They also have a higher price point than Cleancult.
Vs. Mrs. Meyers: Although Mrs. Meyers carries similar products to the other companies, their packaging is that of typical cleaners. Most of their offerings are in single-use plastic containers that are not made for reuse.
Where To Buy?
Cleancult is sold on their company website, where you can take advantage of bundle pricing, free shipping, and subscriptions. The products are also sold on Amazon, Meijer, Kohls, CVS, Walmart, Fred Meyer, and Vitacost.
Is It Worth It?
Taking steps to preserve our planet and reduce the impact we have made through the years is a route many prefer to take. However, the unknown elements of effectiveness make it hard to know if it is worth it.
The high reviews given to the company by its customers are helpful, in that we can see how many households enjoy the products. It helps us to view the products in a different light.
Additionally, the elevated cost is something to consider. Although the products are better suited for our home and the environment, we still have to reconcile the change with our wallet.
In the end, the feedback, natural ingredients, environmentally conscious packaging, and competitive prices make the sale. But, ultimately, we do think that Cleancult is worth it and that it is beneficial to many aspects of life.
Cleancult Customer Reviews