Clarifion Reviews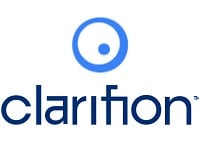 Clarifion Customer Reviews

Diana T
flashover hazard/poor customer service
Very disappointed.
Looked forward to less dust in my house. Opened box and first thing I saw was warning label on side of device stating flashover fire hazard. Did not see this anywhere on website.
Been trying to return for several weeks. Still have not figured out how to do it. Spoke with lady on phone for almost 5 min. Could not understand her due to her accent. Said she would send me an order number (I had lost mine). She never sent it. Guess I'll have to take my loss of over $50.00.
Would never order anything from this Company again.

Nhu T
Clarifion - Three Clarifions
Scammers!!!!! Please do not buy their product, you will regret after you buying.
I was purchase my order since June 3, until now I haven't receive my order yet, I did call and leave the message none of them answer or reply my call, also send them 3 times email to asked, again, none of them are reply my email.
Yes, I did received the tracking #, but the package was stuck INGLEWOOD since June 5th, and then the packet was moving to BRISBANE CA 94005 July 10th and stuck there.
Now I just check where's the packet right now, and it show me the package was in Los Angeles, CA?

Forrest N
Left the day I ordered it, but then stayed in Sacramento USPS for 3 weeks.
Finally received them after 5 weeks. Do they work? The little blue light comes on. No way to actually test negative ION levels in the room.
I guess the rooms and closets I placed them in smell a little bit better. Not a huge difference.

Laurett N
Purchased and charged but never received product.
I purchased first week of April sent email and called finally received tracking info saying it's being shipped it's in Cali but has been in same location for 2 weeks now. Did my research before purchasing enticed due to pandemic but very disappointed in delivery process.
How do you charge an account the same exact day I purchased it processed my payment that same day but it takes months and numerous attempts to get my products horrible customer service and a shame because the reviews are pretty convincing would like to try it myself.
Not cool I was also charged $150 for 3 when they offer 6 for 149.
Contemplating refund or wait??? Is the product worth the wait added stress during this quarantine?? This pandemic will be in the history books by the time I get mine super annoying!!

Brian B
Well I have been waiting and waiting
Finally received a tracking number after a week it stalled at that nothing after it was picked up.
So I contacted them and requested a refund usually that means it was damaged or its a smoke screen and was never shipped. I was told I couldn't get a refund because it was shipped I had to wait 8-10 weeks, unacceptable.
I would not purchase this product!
Then if you return it its a 15% restocking fee... who charges that anymore! Scammers I was taken by the pandemic and wanted to get my house healthy , they played on people and that was wrong!
Bad people!!!!