ChristianMingle.com Reviews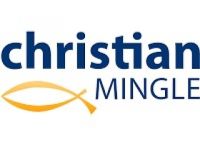 ChristianMingle.com Customer Reviews

why a
What a bunch of hypocrites
I'm married and I get spam from them daily. I've emailed them several times to let them know their marketing is misguided.

Babs
I joined this dating website for only a 3 month membership and when I signed up, I had no choice but to agree to an automatic renewal at the end of the three months. 5 days before it would be renewed, I saw that I could cancel the auto-renewal when the subscription ended--so I cancelled it. After that , I couldn't log in to it even though I had 5 days left. I sent 2 emails to 'Cara', the administrator, and haven't heard a word.
Prior to this, I was getting contacted by men that in my profile I had specifically excluded. I sent a letter to the administrator and got some bull back that I didn't understand. If you ask me what kind of men I want to meet, and I say there are certain types I don't want to hear from--why do I hear from them anyway????
I heard from a couple of nice guys, but other than, you could tell some of them were whacked. I guess that's to be expected, tho.
If you ask me, it's not worth the money.

Joseph
I tried this site beginning just a few days ago and do not reccommend it to anyone. I submitted photos to the site that are completely within their guidelines, yet all of my photos were rejected for no apparent reason. The format of the site is terrible with navigation that is not at all smooth.
Possibly my greatest turnoff is the fact that someone has tried to market this site based on faith. Honestly, I have viewed a number of profiles that give me no reason to believe that finding a Christian partner is the main objective.
This site is crap and not worth the time.

Jess
Expensive and creepy also boring
It seemed like every guy that msged me was a psycho one, I was sure I was gona need a protection order for. I'm so glad I only paid for a monthh never again will I do it.

Tima
It bothers me for s "dating" I site to use God as their selling point to makemoney . You hit everything so perfectly and I applaud you. These people are wanting so much to find love, me included, but unlike me, these people forgot the values God put forth. Meeting, dating, having sex before marriage, living together, then going on tv to say God brought us together, wow! Please pray for what you say cause its not given by God that you're together... Thank you for your post, you're dead on RIGHT!!

Russell
I was a member of this site on and off a few times in the past. My feelings for the website itself is negative. Towards it's user base, I have mixed feelings. I did meet a few friends on the site; but, as far as dating nothing really transpired, despite the large amount of attention that my profile had. My explanation for this is that the majority of the people who flock to the site are emotionally insecure. If you just spend 5 minutes in any of their chat rooms you will quickly understand what I mean. Non-stop arguments on politics, sexism and theological differences. You'd think that everyone being Christian would create some sense of harmony, you couldn't be any further from the truth. If you even mention your views on the bible or Christianity in general on the forums or the chat rooms, be prepared to go on the defensive; because, you will be attacked viciously. This site also attracts a lot of manipulative men and promiscuous women of all ages. From my experience, it seemed the older they were, the lower their inhibitions were. Imagine how ironic it would be that you logged into a proposed "Christian" site, then an instant message pops up from someone who initiates an erotic conversation with you after a few minutes.
I put Christian in quotations because the company that operates the site is not Christian at all. It actually has a chain of dating sites that cater to everything. This means that this site doesn't apply any Christian standards to it's design. This didn't really matter to me; but, it seems to really bother people who pay for a membership to a website, with the assumption that it was a Christian site. No, it's merely a generic dating website, called Christian Mingle.
I was banned by Christian Mingle unfortunately (or maybe fortunately) after they discovered a critical review I had published on DatingSiteReviews.com. They didn't even give me a warning or send me an email saying I was banned. I wrote a letter to the Administrator Cara one day to figure out why I couldn't log in. A day later I received a response that was blatantly fictitious; stating that I had said a bad word on the forums. I knew this was bogus; because, people had been cursing on those forums since I had started using that site and no one was banned or even warned for it. Also, you can't even curse in chat as it censors almost everything you say on the site, even things that aren't considered curse words. Had they banned me for cursing, the proper action with any social site, especially one that is getting paid by you is to warn them first. I never received a warning, nothing. What does that tell you about the administration? I suppose it was part my fault for using the same name I used on their site as I did in my review; but, I wanted people to know who was spilling the beans about their Christian scheme.
Last I would like to add, God didn't make a website for your to meet his perfect match for you. For them to claim that only on their website you will find God's match for you is grossly using God's name in vain. Studies show that meeting a match on a dating site is nothing more than a role of the dice. Your odds of finding love are actually higher walking around in a Wal-Mart during peek hours than spending $30-40 a month to stare at one dimensional profiles that yield nothing but the types of people I mentioned earlier. Not trying to scare you away form online dating, I have met some good friends online over the years; but, you need to be very wary about what you are buying when you invest in a dating site. Do plenty of research. =)

Samantha
Christians to mingle with
I do not know what potions they inject into their personality profiles but mine was way too spicy hot. On the color test i was even in most categories so born a red, die a red! WtfkAw??! They won't let me interact with anyone on a free membership but it's cool, just a buncha fugly middle-aged gentlemen I don't want to talk to anyway. I'm doing all right without church for now. Yay bible hell!

Pammy

Jo
Online Dating for Christians: christianmingle.com
I am submitting this review on behalf of a friend of mine who has had amazing success in using ChristianMingle.com. My friend had just gone through a terrible breakup and was a little reluctant to get into the dating world again.
For this reason, she decided on a whim to sign up for christianmingle.com to be able to meet single Christian men but without all of the pressure of a one on one date. I ended up making a profile as well just for support, and the ease of signup is apparent as soon as you enter the website! This company really seems to value privacy as well as match singles with common religious beliefs-a necessity for me.
My friend ended up meeting a great man, and 6 months later they are engaged to be married! I never got any harassing messages that I have while using other dating sites and feel that my privacy was valued and protected.