Choice Hotels Reviews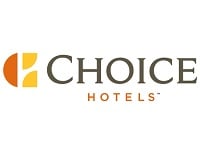 Choice Hotels is online hotel booking website that has overnight lodging accommodations located at over 7,000 hotels in 30 countries.
There are almost 500,000 rooms at hotels which include Comfort Inn, Sleep Inn, Clarion, Econolodge as well as many others.
How Does it Work?
Through their website you can find reservations with a quick search. The search toolbar will require you to fill out the destination location, your check-in and check-out dates, the quantity of rooms needed, and a breakout of the number of adults and children.
After you submit this information, you will receive a list of hotel options available for your trip.
ChoiceHotels.com can provide destination recommendations for those who are interested in traveling somewhere new based on their favorite attractions.
You can find unique getaways on their site by selecting from a list of choices including theme parks, museums, golf courses, beaches, zoos and many other fun activities.
Each hotel has its own cancellation and refund policy, they will vary in accordance to the details of the trip and may have other policies for booking a room at a promotional rate or using reward points.
It's common for there to be a cancellation deadline; typically it is 24 hours prior to your check-in date. If you don't cancel before the deadline, at least one night's stay will be charged on your account.
With "The Choice Privileges Membership" you will receive extra valuable offers and other perks. It is free to join and simple to set up an online account. This account makes it easier to book future travel because you have quick access to your information with a username and password.
"The Choice Privileges Bonus Points Package" rewards you with points for booking reservations. In addition, you can buy points or earn them by referring a friend.
Points can be redeemed for a free night at a hotel, airline miles, gift cards, magazines, music downloads and more. As you earn more points you could end up qualifying for one of the three Elite Memberships: Gold, Platinum or Diamond.
Customer Reviews & Ratings
Online reviews for ChoiceHotels.com varied. The majority of their members' reviews were positive. These individuals found ChoiceHotels.com to be an efficient means to locate hotel rooms.
Customers who desired additional assistance booking travel or required special room accommodations commented on the helpful customer service agents.
Online complaints told of customers who were guaranteed a hotel room but discovered the reservation was cancelled at last minute. These customers had also encountered issues trying to obtain a refund for the error.
Repeat customers, whom also were part of the points program, found that the terms and conditions changed frequently and could never earn enough points for a free night's stay.
When booking any sort of travel plans through a third party always follow up on your reservations directly with the hotel. You don't want to plan a trip and end up with faulty reservations.
If you have any experience with Choice Hotels or their services, please leave your reviews below.
Choice Hotels Customer Reviews

inspctr13
Booked/Paid/Hotel Sold/Consumer Screwed
I paid for two rooms at a hotel with points. I purchased the points specifically for use at that hotel for two rooms for one-night. Choice Hotels sent me a letter, two weeks before my stay, stating:
This hotel is no longer franchised by Choice Hotels, and we are no longer able to guarantee this reservation... this correspondence does not ensure confirmation or cancellation of this reservation, so please contact the hotel first at (305) 887-2153 before making other plans.
I called the number listed several times. Mainly, it rang and rang. Sometimes they would hangup right away. I could not speak with anyone to confirm my two rooms.
I called Choice Hotels, Customer Care. It's actually called 'Choice Cares' (right!!!). After 45 minutes, the finally got my points back. They forced me to cancel the reservation and then want me to spend more money for another reservation. This was not something I chose to do. I had my rooms booked and paid for with a confirmation.
I asked to speak with a supervisor several times because I feel I should not have to spend more money to get what I originally paid for and I was forced to cancel. Every time I asked for a supervisor, the lady kept trying to get me to give her more money even though I had not asked to rebook the rooms.
I just feel there should have been some type of compensation for what they forced me to do. Checking the reviews for Choice Hotels as a hole, literally, I see the ratings are not even at a 'good' level.
Two weeks from vacation and Choice Hotels is forcing me to spend more money with them if I want to use the money I already gave them.

Troy
Cancel voice mail answering systems and overseas call centers
Overseas reservation agents that have no idea what they're doing. When you get frustrated with their lack of ability to understand or speak english they become condescending to you.
The scumbag on the phone in the Philippines tried to admonish me so I told him I didn't have time for his BS and hung up. He called me back and hung up on me. I've got the number call back to prove it. I'm suing them for harassment.
I am going to boycott every company that uses overseas call centers. Screw them they will say they need to use the cheap labor to keep prices low, but prices aren't low. Truth is they make us the customer suffer through long useless voice mail options that do nothing to talk to a foreign call center to put more money in their pockets. They take up our time. Our valuable time to increase their profits.
It is BS. Congress should double tax all companies that hire out of country employees like at call centers. They aren't helping customers they are only making the scumbag executives rich through low cost that helps their Stock options.
But then they bribe congress so this will never get fixed. We are a doomed society by greedy corporations and our elected leaders that line their pockets with bribes.

Genie J
This was sent to the GM, who never responded.
I wanted to share my Goldilocks experience with you during my stay at the Quality Inn @5723 I-55 North in Jackson MS from Oct 27-30, 2022.
PROS
Jessica was the friendliest and most helpful; the other Front Desk managers never even asked me how my stay was or even offered a greeting.
The Breakfast Room was set up very nicely; however, I did not eat there.
CONS
Upon entry, Jessica was friendly and showed me to:
Room 321 - AC didn't work
Room 328 - AC too cold; couldn't adjust it
Room 109 - Had a pet smell and runny faucet in the tub
Room 115 - Dirty toilet, sticky floor, unvacuumed, no phone, two roaches
2nd Night, my next door neighbor (117) snored loudly all night
3rd Night - same room (117), partygoers played loud music and were very noisy. I called the Front Desk twice; however, nothing happened and the party went from 1AM - 6AM. Needless to say, I checked out early.
In each of the rooms, I see why the clocks were not plugged in, they make a 'humming sound'.
Although Jessica assigned me Room 115 (my 4th room), she neglected to indicate I was there. The Front Desk had to re-key me each day. When I finally checked out, it was from Room 109, which I never stayed in.
I'm sending this as feedback from my stay because as a GM,
You should be aware of the condition of your establishment, what you advertise and what is offered.
Your staff should play a vital role in making guests feel welcomed and appreciated.
And, most of all, as a traveler, we want to feel comfortable, enjoy our rooms and our stay in order to become a repeat customer.

Harold R
Nice facilities, but poor, poor services. Room towels had only two bath towels and two washcloths and one small bar of soap. Only stayed one night WiFi was open and didn't require a password. Looking forward to a hot breakfast but only found sack bags with very little in them and no fruit. The only hot breakfast was a Thermo of coffee and paper cups.

T S
Too Dirty To Wash Towel Scam!!
I stayed at the Choice Hotel- Comfort Inn and Suites in Orem Utah this past week, from February 10th to February 14th. The hotel was decent for the price. I even left a decent online review BEFORE I took a look at my invoice!
Not needing daily housekeeping, each day I would take my dirty towels out to housekeeping while they were making their rounds on my floor. I would dump the "used" towels in their cart and tell them what I needed to replace what I left with them in their "to be washed cart", which they gave me each day no problem.
When I returned home on February 14th and looked at my invoice online, I was shocked to see that it was almost $100.00 more than the price quoted on my reservation. Called and talked to the manager, Rebecca.
She stated that I was being charged for several towels, not they they were accusing me of stealing them, but that I had somehow "dirtied" them so badly that they would not come clean in the wash and they had to be replaced??????
I am NOT a dirty person nor do I wear Makeup!!! The manager said they she would check with housekeeping to talk to them about it and that she would get back to me by Monday.
You have GOT TO BE KIDDING!!??!! SCAM if I ever heard one!! No, you will NOT charge me almost $100 more than my reservation rate for towels that there is no way I made them remotely dirty let alone too dirty to be cleaned!
First of all, did you inform me or any guests at check in that this is your policy, since it is very different than any other hotel policy? NO, you did NOT inform me. Did you take a picture of me at check in so that you could say it must have been makeup that was so damaging to the towels? NO, you did not, because if you had, you would have seen that I do NOT wear makeup and you wouldnt have tried your scam on ME!
Since the housekeepers never once serviced my room ( I did not need it) so never directly took any used towels from my room and that I put my used towels into the housekeepers cart each day, how would the housekeeper have any idea which towels were mine since they were mixed in with towels from other guests in her cart and she obviously didn't physically take them out of my room!
I have traveled almost on a weekly basis for work for many years and have NEVER had anything remotely like this happen!
This is a total scam by the hotel and I better have the money that this hotel illegally charged me with no PROOF of anything refunded IMMEDIATELY. i would be curious just how many guests at this hotel this happens to on a weekly basis! Does housekeeping get a bonus based on how many customers they can scam???

Thane
No follow up and not truthful to long time customers
I have been a Choice Hotels member for over 5 years. The rewards program is not supported by the company. I redeemed points recently for a gift card. It was supposed to arrive in 2-4 weeks.
At the end of the 4 weeks I called to check on it. I was told that it was now taking 4-8 weeks. I called at the end of 8 weeks and was told they would check into it and call me in 3-5 days. No call.
I called them again and was told that they sent it and checked with the post office and it had been delivered so I should check with my post office to find the lost envelop. I asked for the tracking number and was told there wasn't one.
Choice couldn't have checked with the post office without one so they lied to me about checking. They didn't offer to restore my points or mail a new card. I do not recommend this program or dealing with this company at all.

Lisa M
I used to think they were decent
before they proved who they really were.
I used to like this company. My husband and I have Booked many nights using them and always thought well. But that was before realizing how uncaring they are and all they care to do is take your money and screw you over.
Ya, the booking fees suck but when they are the only ones you can go to for getting any help from a hotel that is not being helpful, then you're screwed seriously because like one person said, they are a 3rd party booking system meaning their is no one else to go to with your issues and problems. I like them because the rates are usually less here than travelocity but I might start dealing with them more.
Unless you care, then you don't deserve my Business! Get your customer relations together Choicehotels! We the customers are the reason you are so high on the chain. It would serve you best to remember that and be a little more humble!

Dennis B
Avoid them like a PLAGUE!
The other reviews are right on target. Do NOT book with Choice Hotels. We thought we were booking on the hotel's personal website for my mother's funeral but instead were taken to a 3rd party - choice hotel.
The service charges are outrageous. We canceled within 15 minutes and then were told no refund. So, we said, ok, we will cancel our cancellation - nope. We have to rebook and would not be refunded. We instead went with Travelocity - they are GREAT!
Choice Hotels are worse than robocalls. Avoid them like the plague!

Cheryl
Look out for no cancellation
Booking online be very careful, we booked in error . Meant to book one room for two nights and in error booked one room for two nights, tried. Calling and got no cancellation policy and pretty much told to call front desk for help. Of course no answer line busy. Buyer beware and be careful.

Drink W
If you give them 90$ and cancel your reservation then they will only give you about 50$ worth of points and say they are not charging or penalizing you.
Contact your bank and report the charges as fraud.

vern g
This chain needs to learn respect of it's bread and butter
Horrible,scam artists who give out points that you'll never be able to redeem. It boggles the mind how any business can be this dishonest.

G g
Beware Rewards points scam
Beware that when redeeming Rewards points for booking room reservation. For example, A room retailing at front desk rate of $68 dollars (street walk in price) compared to Choice privileged online asking 6000 points + additional $75 dollars. Explain that math!! I will explain.... SCAM. I sure do hope this is illegal and someone of authority catches on to this fraud.

Ronald S
--FRAUD ALERT--Could not cancel reservation that the website booked wrong
My wife and I had stayed at a Comfort Inn in Newport Oregon a few times before and really liked the service at the hotel. So when we needed a room for the night I went online to book a room for later that evening. I was directed to ChoiceHotels.com. Once there I put in the date I wanted to stay and reserved a room, or so I thought. When I arrived at the hotel later that evening, I was told that the computer had made the reservation for 3 1/2 weeks later on a Sunday night. I figured a couple wires had been crossed and we could just straighten it out easy enough. I asked if there was anything available for that night and they told me they didn't have anything available that night. We said that was alright and could they simply cancel the reservation for us and we would stay some were else for the night, no harm-no foul. That is when we learned that they couldn't or wouldn't cancel that reservation. After spending about 8 hours on the phone with their "Guest Services" at choice hotels and getting jerked around every time I talked to them for the weeks leading up to the reservation, I finally had to sumit it to my Visa card as a FRAUD charge. I know I will never go near a "Choice" hotel as long as I live again and will do my best to tell everyone I know about my experience. I feel sorry for the local hotel, Comfort Inn, because I think they are doing a great job but the parent company, Choice Hotels, is nothing more than a Scam! Consumer Beware!

James C
Choie Rewards are FRAUDLENT
Do be concerned or take it personally. It is their corporate culture. There WILL be a way via deceptive language to be certain you do not get the promised reward. The customer was absolutely the worst I have ever encountered. After being passed around I was directed to customer relations where I was then placed on hold and hung up after one hour and thirty-three (1:33) minutes before hanging up in disgust. DON'T GO THERE!

Sue M
I have twice attempted to book an advanced stay on line for Choice Hotels. Once through Expedia and once through the Choice site. In both instances, I entered my reservation date and selected a room. Then purchased. When my confirmation came through, it was for the night of the day I was booking, not for the date I had booked which was 2 months out.
When I tried to contact Choice Hotels, I was told the booking was non-refundable but was shunted over to customer service. After 35 minutes, I was answered by a woman whose connection was so broken up that I could not understand her. I think that she asked for my phone number, which I gave. I have not heard back.
I can understand this happening once. But twice? No way.
Be aware.