Choice Hotels Reviews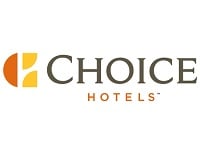 Choice Hotels is online hotel booking website that has overnight lodging accommodations located at over 7,000 hotels in 30 countries.
There are almost 500,000 rooms at hotels which include Comfort Inn, Sleep Inn, Clarion, Econolodge as well as many others.
How Does it Work?
Through their website you can find reservations with a quick search. The search toolbar will require you to fill out the destination location, your check-in and check-out dates, the quantity of rooms needed, and a breakout of the number of adults and children.
After you submit this information, you will receive a list of hotel options available for your trip.
ChoiceHotels.com can provide destination recommendations for those who are interested in traveling somewhere new based on their favorite attractions.
You can find unique getaways on their site by selecting from a list of choices including theme parks, museums, golf courses, beaches, zoos and many other fun activities.
Each hotel has its own cancellation and refund policy, they will vary in accordance to the details of the trip and may have other policies for booking a room at a promotional rate or using reward points.
It's common for there to be a cancellation deadline; typically it is 24 hours prior to your check-in date. If you don't cancel before the deadline, at least one night's stay will be charged on your account.
With "The Choice Privileges Membership" you will receive extra valuable offers and other perks. It is free to join and simple to set up an online account. This account makes it easier to book future travel because you have quick access to your information with a username and password.
"The Choice Privileges Bonus Points Package" rewards you with points for booking reservations. In addition, you can buy points or earn them by referring a friend.
Points can be redeemed for a free night at a hotel, airline miles, gift cards, magazines, music downloads and more. As you earn more points you could end up qualifying for one of the three Elite Memberships: Gold, Platinum or Diamond.
Customer Reviews & Ratings
Online reviews for ChoiceHotels.com varied. The majority of their members' reviews were positive. These individuals found ChoiceHotels.com to be an efficient means to locate hotel rooms.
Customers who desired additional assistance booking travel or required special room accommodations commented on the helpful customer service agents.
Online complaints told of customers who were guaranteed a hotel room but discovered the reservation was cancelled at last minute. These customers had also encountered issues trying to obtain a refund for the error.
Repeat customers, whom also were part of the points program, found that the terms and conditions changed frequently and could never earn enough points for a free night's stay.
When booking any sort of travel plans through a third party always follow up on your reservations directly with the hotel. You don't want to plan a trip and end up with faulty reservations.
If you have any experience with Choice Hotels or their services, please leave your reviews below.
Choice Hotels Customer Reviews