Cheapflights.com Reviews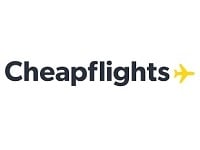 Cheapflights.com is a travel search engine which states its dedicated to helping their customers find the best possible travel deals, whether you are searching by flight date or by location.
Cheapflights.com was established in 1996 in the United Kingdom; their website says they were the first travel search engine and flight comparison website. In May of 2003, the website expanded their business into the United States.
This website does not sell tickets. Rather, Cheapflights is a search tool that aims to simplify the search for airfare tickets, as well as providing their customers access to deals and travel guides.
Their search feature allows you to look for airfare and deals in multiple different ways. First, they have a location based search feature, which allows you to find special deals and the best airfares out of your home airport and to a specific location, rather than tickets based on the date of travel.
This search feature is excellent for travelers who are flexible with their travel dates and are simply interested in the best overall deal for their vacation plans.
If your dates are not flexible, you can search for airfare based on the dates of travel and the location to which you are traveling. You can even include which airlines you wish to travel on, which benefits travelers who belong to frequent flyer clubs.
When you search, all fares and deals will include taxes and fees, so the prices you find will be reliable. However, Cheapflights.com does not actually sell the tickets themselves. Rather they will redirect you to the airline or hotel to finalize your purchase.
This means that if you have any complaints or issues, or need to reschedule your travel, you must contact the merchant that you actually purchased your ticket or reservation from. If you cannot remember, you can contact Cheapflights.com with your confirmation number to receive assistance or contact info.
If you have any experience with Cheapflights.com or their services, please leave your reviews below.
Cheapflights.com Customer Reviews