CharmDate Reviews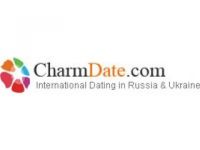 CharmDate Customer Reviews

Liam B
STAY AWAY FROM CHARMINGDATE.COM PLEASE
By far the biggest scam site on the web. I thought being Irish I might be able to meet a girl from a different culture. They charge you for everything, the women are crooks and thieves and everything Bryan said is 100% correct. You can't get their information- they won't give it to you. It's a job- they are pro-daters and the girl you are talking to isn't real and if she is she is there only to lead you on and make money. They are the worst site on the web and I can't believe they get away with what they do, they rob you. Please, if you are a guy, stay away from this place at all costs, if you don't heed my warning it will cost you. There is a great blog- search Krystyna Ukrainian dating blog and she does reviews of all these sites. She says charmingdate.com hands down is one of the biggest scams in Ukraine. Come one guys- WAKE UP!!! Read about these places.
Liam

Mike
Opened 2 profiles. One with photo, the other no photo. Different profile names. Receive exact same admirer letters and responses to Cupid notes. Letters to the non photo profile said how handsome and how they loved my photo. If you develop a "relationship" the other profile used to show how they never acknowledged having another guy. Most don't have live video. They chat saying the same stories from scripts. My last boyfriend in Ukraine I caught with my best friend. EVERY WOMAN? Haha. It is not a place to find a woman. It is a money making scam. Do not waste your time or money

Sam

Yvan
This site is fake, it is a big joke costing a lot for the poor who pay for it. Based on percentage of 'dumb' or 'naive' people, the owner should make a lot of money. Maybe he even has some employees playing the fake profiles?
My advice, get away from it.

Nico
Beware of fake profiles on CharmingDate
My 6-month membership has resulted in nothing but losing $179. I am not sure at all, if I have been writing to women shown in the pictures. So I decided to check pictures from girls' profiles with Google Image.
Within two weeks I have found FIVE fake profiles and NINE porno models whose decent pictures were placed in their profiles and whose hot bodies with all details you can admire on different internet sites. On the other hand it can be interesting to know the whole body of your future wife before even touching it.
FAKE PROFILES: (All of their owners are still active, chatting and stealing money from men):
1 Anzhelika from Luhansk - Profile ID: C594353 stole pictures of Yana Dubnik – V-ce Miss of Russia 2011
2 Kamila from Luhansk - Profile ID: C840921 stole pictures of Aliona Esipova - Russian model
3 Milena from Luhansk - Profile ID: C862393 stole pictures of Ksenia Shishmaryova – Russian model
4 Yulia from Kiev - Profile ID: C915158 stole pictures of Yulia Saparniazova – Russian model
5 Tatiana from Poltava - Profile ID: C419917 stole pictures of Yulia Saparniazova – Russian model.
If you have time check their pictures by yourself.
I only wonder if the workers of CharmingDate verify the girls, because the two last used pictures of the same model.
I am not sure about the profiles of porno models. They may have decided to change the style of life and settle down, or they may intend to catch men who will be desperately and blindly in love with them, or what can be most probable, somebody else used their pictures to steal money by means of CharmingDate.

Ralf
Uses pics of hot models and other girls are answering...!
Big scam site. I have been a member for almost a year now. Every time I go to the site, at least 4-5 really "hot" girls are approaching me for a chat. Even though I tried to delete my profile there (I did not find a way to do that!) and when this didn't work, I wrote all kind of nonsense in my profile text, like "big scam site, stay aware" and things like "let me out of here" and my profile said:
I am 290 pound, I smoke and drink daily, in big, bold letters, my profile was not deleted and imagine this: I KEPT GETTING THESE CHATS AND MESSAGES OF INTEREST LETTERS. Absolutetely ridiculous... and maybe someone reading this can help me to finally get my profile deleted there...

Bryan W
They are unbelievably expensive. There is no exchange of personal information whatsoever even if you've been dating a girl for months. They rely on scamming you by stringing you along with a girl through their website and you spend and spend and spend and there isn't a chance you will ever meet this girl. The girl I was setup with I later found out was married.

Patrick
I like this site but I am a little weary never the less.