ChargerBuy Reviews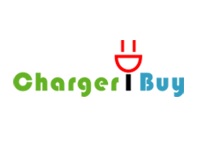 You may also be interested in
ChargerBuy Customer Reviews

DontScamMe
I wish I could give NEGATIVE stars
First, they took forever to shipped the product for which they had immediately processed the payment. And when notified that the product they had advertised did NOT work...they engaged in an email volley( stall) when a refund was requested!
Demanding that pictures of the devices be sent and blaming the user for ordering incorrectly! It has been less than a week that the chargers were received and they are stealing money from a Middle School to keep from refunding!! They're stating that they will charge a fee if they take them back to open each package (only 2 were open and the rest are sealed as received)! They state that the labor costs involved with opening each and restocking with consume most of what was paid for purchasing!! This is the WORST company and we are going to report to their area BBB. Do NOT use this company or their shody knockoff products!!

Derk G
would give less than 1 if possible
What a scam company with less than no customer service. Ordered a power cord. Ok so my bad I mistyped my zip code. Did I get a tracking number, no...did I get any follow or notice that it was returned, no. Tried to contact, well of course there is no phone number for the company which should be the first signal. Then the trying to deal with their service people via email is a joke. You are warned if you deal with this company.

Mike L
This is no way to run a business
Ordered a replacement charger for my laptop. I was SPECIFICALLY looking for one with a 90-degree tip. Found one on this website. When I received it, the tip was straight. Contacted customer service, and they were less than helpful. "Specs match your laptop", "we can't choose whether or not you get a straight tip or a 90-degree tip", "there will be a restocking fee, and return shipping not reimbursed". This is no way to run a business. Not recommended.

Diane B
Bad Company Scammers Thieves
Don't buy from them they sell junk and wont refund or send out a new one. Only 6 months and it went out ,my charger for my acer. Hassled me over 17.78. Really. Horrible customer service. Cheap people. Unethical. Wont buy from them again. Also they dont answer their phones. Another red flag. Emailing some dumb person who knows nothing. Really wasting our time.

Cheryl
I purchased a charger on new year's day and within 30 minutes I realized that it was the wrong charger so I immediately called, but since it was a holiday the customer service department was closed, therefore I send an email asking them to cancel the order. I send two emails right after each other.
Four hours after the email was send I received an email that the package was shipped. Later that night I also received an email stating it was already shipped with usps, mind you it was a holiday so there was no way it could have been shipped as usps was closed that day. Daisy replied again to my email early next morning. Daisy has no form of customer service and is the rudest person ever.
After going back and forth with "Daisy" via email and calling her out on the fact that usps was closed the day prior and they should be able to cancel the order before it was picked up, she told me to call the customer service number later as she would see if the package had already been picked up. She wanted to refund me the money for the charger but not the shipping, again I must point out that the shipment could not have gone out as it was a holiday.
Also they are located in California and I am in Florida. My last email to her was at 10:47 am eastern which would have been 8:47am her time. To my understanding she was handling it, and would intercept the package before it was picked up. So when I received an email that night stating that I didn't call so she shipped the order, I was surprised. I just don't understand why it was still shipped after I made it clear that I wanted to cancel the order.
Daisy was just stuck on trying to send me another charger, but I didn't need another one. Just be ware that when you order a charger and you need to return it or need to cancel it, you will have a hard time returning the merchandise even though their website advertises that they will refund you your money. I would never order from this company again. And Daisy needs training on how to deal with customers.

Steven M
Great website with good service. Response time is very quick.

tiffany
Good company to buy laptop charger
I seached chargerbuy.com by accident on google.com. Two weeks ago, I ordered a new charger for my hp g60, it arrived at very quickly and the customer service was very friendly. All in all I felt very happy to do business with this company.