CellUnlocker.net Reviews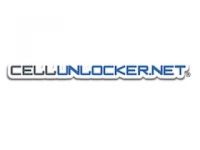 CellUnlocker.net is a website which describes itself as the number one cell phone unlocking code providing service, promising that if they can't successfully unlock your phone, most likely no one can.
How Does CellUnlocker.net Work?
Smart phones are generally equipped with a SIM lock, simlock, network lock, or subsidy lock which is built into GSM phones to restrict their use and keep them "locked" within a single network provider or into a single country. Phones which are SIM-free or without a SIM lock are described as "unlocked" phones.
Unlocking your phone allows you to change your network providers while keeping your same cell phone, and it also allows you to use your phone while traveling internationally without requiring a new or different SIM card. CellUnlocker.net says they can unlock phones from most carriers across the world, and their services are available in more than 180 countries around the world.
In order to use their services to unlock your phone, you'll need to provide them with your IMEI number, network lock, and phone model. To get your IMEI number, the website says to press *#06# on your mobile device.
It is important to note that cell phone unlocking may be illegal in some countries, or it may be subject to specific regulations. In the United States, the FCC provides a guide to the standards applied to phone unlocking, and the CTIA has a guide to the Consumer Code for Wireless Service.
Cost/Price Plans
Unfortunately this website does not openly publish its unlocking fees at this time, because the cost of unlocking your phone will depend on factors like your phone model, your carrier, and your country of residence. These fees can start around $20 but can range above $100, depending on all the factors.
It's also important to note that their website says they use PayPal to facilitate all payments. People who do not have a PayPal account can still use PayPal to pay with a credit card.
Refund Policy
While CellUnlocker.net says that customers will be unable to cancel any pending code orders, it does offer a Refund Policy to its users. This policy is very specific, however, so users should try to ensure that they follow it closely in order to ensure their best chance of receiving a refund.
To successfully get your refund, users must provide "visual proof" that a code they gave you has failed to unlock your device. This proof can either be in picture or video form. They must then contact their Customer Service team and after exhausting all the support options, a full refund will be provided if your phone still fails to unlock.
Customer Service Contact Info
Customers who would like to contact Customer Service with any questions, concerns, or complaints can do so by phone at 800-507-9077 or by submitting them directly to their website.
Reputation
This company appears to receive generally positive reviews online, though their negative reviews do show a consistent complaint, with many people claiming that had to wait as long as two weeks or more for their unlock code.
But most consumers' experiences with this company will depend on their personal circumstances, especially the laws regulating cell phone unlocking in your country of residence.
For example, the laws have recently been changed in the United States, and as of February 11, 2015, users can contact their cell phone carrier to receive their unlock code, or bring the phone directly to the carrier and have it unlocked for them.
The FCC does not say whether or not carriers will charge you for this service, but it is implied that as long as you are not under an exclusive contract with your carrier at the time of unlocking, this service should be easily provided for you with no need to pay for a third party service like CellUnlocker.net.
But again, these rules and regulations will be different in each country.
Competitors and Alternatives?
There are many different websites and other resources which claim to offer people the information they need to successfully unlock their phone for use while traveling or on other networks, if a consumer decides they would prefer an alternative to CellUnlocker.net.
If you have any experience with CellUnlocker.net or their products, please leave your reviews below.
CellUnlocker.net Customer Reviews

Rebecca
Cellunlocker wasn't able to unlock my phone they asked me to do it remotely emailed me some questions and instructions I sent them all the info and waited.
4 days later I send another email this time they replied the next day with instructions to contact their live chat or message their WhatsApp line, the whatsapp line gave a message stating blocking is active that was a bust so I messaged the live chat line and no one would answer me.
This all started on January 19, 23 it been almost a month. I have asked for a refund twice with no acknowledgment.

Annie S
Initially I had some issues as I submitted the wrong IMEI number, but the friendly staff were able to change it and provide the correct IMEI number for me.
Thanks guys!