Cebria Reviews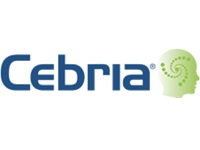 Cebria is a nutritional supplement from Thera Botanics which promises their customers that they can help them combat age related memory loss, help improve their short term memory, and boost their ability to retain information.
How Does Cebria Work?
According to their website, our memories start to deteriorate at age 40 and by age 50 the average person has lost 50% of their short term memory.
This deterioration is often caused by a combination of pressure, stress, and aging which damages your neurons and negatively impacts your neural networks.
This damage causes your body to produce less neuropeptides which increases memory damage.
Cebria claims to provide the body with a patented combination of neuropeptides that have been shown to increase brain function, and ultimately improve age related memory loss.
Cost/Price Plans
At Cebria.com, purchasing a 30 day supply of Cebria Ultra Blend costs $49.95 plus $4.95 S&P.
At TheraBotanics.com, a 30 day supply is priced at $69.95 + $4.95 S&P, with a 25% discount if the customer enrolls in a monthly plan where they will receive a new supply and be billed every month.
Customers can cancel the plan by emails at [email protected] or by calling 1-800-221-6198.
It is unclear why there is a price difference between the two websites.
Ingredients and Side Effects
Amino acids are the building blocks of proteins, and neuropeptides are small chains of amino acids.
The website promises that Cebria has scientifically studied the neuropeptide combinations that they include in their supplement and claims they have the ability to enhance brain function without any known negative side effects.
Refund Policy
The only Refund Policy that they reference in their Terms and Conditions is the ability to return any unused product within the first 30 days of purchase for a refund of the purchase price, less Shipping and Handling, as well as a cancellation of your enrollment in the auto-ship program.
Customer Service Contact Info
You can contact their Customer Service team by phone at 800-214-8347, by traditional email at [email protected] or by submitting emails directly to their website, and finally by traditional mail at P.O. Box 8447, Pueblo, CO, 81008.
Reputation
There are not many customer reviews regarding the effects of this product, but there are some unhappy reviews regarding the difficulty of trying to obtain a refund from this company, even though the website makes it seem as though they have a "no hassles" refund process.
Is Cebria Safe?
There does not seem to be any complaints regarding safety at this time. Customers should consult with a medical professional before deciding whether this supplement is right for them.
Competitors and Alternatives?
There are many different products available in supplement form and otherwise that claim to help people improve brain function, especially as they age, including Procera AVH and others.
If you have any experience with Cebria, please leave your reviews below.
You may also be interested in
Cebria Customer Reviews

Peggy
This is a scam! You cannot get ahold of the company to cancel, and the agreement is you must cancel within 30 days or you will be set up for a regular delivery of $98 monthly.
They also make many other fraudulent offers through an affiliate Value Plus, including coupon, cruise, magazine, gift cards--the usual scams. Each contact draws you deeper getting more info and money from you. They target senior citizens especially with their memory products.

Daisy G
Couldn't tell a huge difference in memory issues really.
Unprofessional, bogus email, bad reviews. Ingredients are not explained in any detail. The regular cost of Cebria is higher than comparable brands. They also have delivery problems. Even if I liked the product I would never deal with this company again.