MojoLend Reviews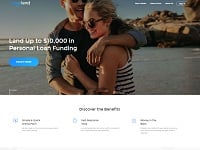 MojoLend, found online at MojoLend.com, is a loan matching service which provides customers looking for short term loans of up to $10,000 with lenders who can meet your needs.
Short term loans, sometimes called payday loans, are loans of limited funds that are intended to be paid back within a short period of time. Because these loans are often provided to borrowers with bad or no credit, they also usually carry higher interest rates and fees.
The website states that on the due date of your loan repayment, you will be expected to repay the loan amount, interest, and any charges or other fees that were accrued. These rates and fees will be explained to you by the lenders before you agree to accept the funds.
If you are uncomfortable with the terms of the loan you are being offered or do not believe that you will be able to repay the loan when expected, there is no obligation to accept the loan.
Unfortunately, the question of whether short term loans are legit or safe for consumers has been hotly debated, and currently some states will not allow short term lenders to operate within their state, including online.
Because of this, MojoLend is unable to work with consumers from Oregon, Arizona, Arkansas, West Virginia, and Georgia.
Other consumers still interested in pursuing a short term loan need only to provide their name, age, bank account information, employment and monthly income information, and the amount of the loan they need to apply.
If you have any questions about the service provided by MojoLend, you can contact them via email. If you have any complaints or issues with your individual loan offers, you must contact the lenders directly.
If you have any experience with MojoLend or their services, please leave your reviews below.
You may also be interested in
MojoLend Customer Reviews