Carvana Reviews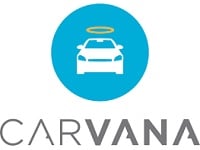 Carvana is a company that states their goal is to help people in the southeastern United States with a convenient way to find and purchase a high quality used car.
How Does Carvana Work?
According to their website, the goal of Carvana is to help people find high quality used cars at lower prices because this company eliminates all unnecessary spending, choosing to operate their used car business entirely online.
Customers can use this website like any other online used car finder website, searching by Make, Model, Year, Mileage, and other features of their desired car, with one important difference: on Carvana, when you find the right car for your needs you can buy it directly from their website, with no need to ever visit the dealership.
All cars for sale on Carvana have been evaluated by their inspection team and are only sold through their website if the car is accident free and can pass a 150 point certification process.
Currently this service is only available for customers living within a 100 mile radius of Atlanta, Nashville, Charlotte, Raleigh, Birmingham, Dallas, Houston, San Antonio, Austin, Miami, Orlando, Jacksonville, Tampa, Richmond, and Washington D.C.
Customers living outside of these areas are welcome to use their service, but they will be required to fly in to pick up their car themselves or they will be required to pay a substantial delivery fee.
Cost & Price Plans
Using this website is completely free of charge, and it is up to each individual buyer to determine whether they would like to pay for their car with cash, credit, or any kind of available financing options that they either arrange for themselves or that they can request be arranged by Carvana's financial partners.
Customers should keep in mind that all rates, down payments, and other associated fees are based on your credit history and other factors.
Refund Policy
After you pick up your car or have it delivered to you, you immediately begin the Carvana 7 Day Test-Own period, where customers are able to drive their car and even take it to a mechanic for an inspection if they choose.
Customers who determine during this time period that they are unhappy with what they have received can contact and arrange a date and time for their company to retrieve the car from you and to refund your payment in full.
Customer Service Contact Info
Customers who are interested in contacting Customer Service with questions, concerns, or complaints can do so by phone at 800-333-4554, by email at [email protected], or by submitting them directly to their website through their Contact Us link.
Customer Reviews & Complaints
Carvana actually does seem as though they have upset some customers in the past as it is fairly easy to find reviews from people who were really unhappy with their experiences, and even customers who say they believe that Carvana is a ripoff.
The most significant complaints had to do with the trustworthiness of this website and their employees when it came to providing customers with a fair and accurate understanding of both the car they were purchasing and the financial terms of their purchase.
Customers complained that when they picked up the car they purchased they found damage that wasn't disclosed on the website, and other customers said that the price they were initially promised on the car was changed before the sale was finalized. Both of these types of complaints are very concerning for prospective customers.
Those who may still want to use this company to purchase a car should make sure to take advantage of the time period in which they have to try the cars for themselves and return it if they are unhappy with what they find.
Competitors and Alternatives?
This concept of purchasing used cars online is actually growing in popularity and is becoming available through a few different retailers at this time, including Vroom.com, so buyers and sellers will have multiple options if it turns out that this company doesn't have what they need for any reason.
If you have any experience with Carvana or their services, please leave your reviews below.
You may also be interested in
Carvana Customer Reviews

Kim
I had a great experience.
I bought my car in 2015 at a price well below KBB. I financed it for 72 months and picked it up myself in Atlanta. It was a 2013 Kia Soul eth only 12,000 miles and it looked like new. I have moved frequently so I'm now registered in California and recently paid it off and received my Georgia Title within 2 weeks. If I wanted to trade it or sell it Carvana offered me over $10.000 and I only paid $12,000.

Hailee
Thanks Joseph @ Cincy Carvana
Sold my car to Carvanna of Cincy/Nky and Joseph was super nice and helpful. Seamlessly easy processs.

richard v
They will be eventually bankrupt with this service
Got a text at 12:30 am on a Sunday that my car is here and ready to be delivered.
No heads up or 48 hour notice like the representative said.
I had to work and the guy offered to just leave the car in a lot or deliver it to a neighbor.
The windshield wipers don't work, meaning they lied about their 150 point inspection.
I'm really starting to regret this idea...

John
Worst car buying experience ever
Worst car buying experience ever! Horrible service, no communication. They will make you send tons of docs and jump through hoops, then cancel your purchase without notice. I literally called 3 times between 8am and 1 pm about a $40k purchase, was promised a call back all 3 times, they never called and then they canceled my delivery. They suck all the pleasure out of purchasing a new car.

sam c
still waiting on that 2nd key
Everything went smooth as far as purchase/ delivery -- HOWEVER, the vehicle was supposed to be delivered with 2 keys per Carvana listing, but only received one key, 1 month later not getting anywhere -- Promised them if not resolved, to leave a bad review, so here it is!

Peter B
Delivery date changed five times
I ordered a 2020 Honda Accord. Carvana changed the delivery date FIVE times. I was so disgusted I cancelled the order and bought a car through the local Carmax dealer. I will never deal again with Carvana nor will I ever recommend this operation to friends and colleagues.

Searcher0591
Warning: Do not do business with Carvana
My recommendation is to stay a way from Carvana in the Phoenix/Tempe area. We selected a truck over the weekend, making an appointment to finalize the paperwork and pick it up the following Friday. We were told by three separate people that the copies of license and cashier's check had to be in their position on Thursday.
We contacted them on Tuesday to confirm the secure upload link and were told the truck had been sold to someone else, stating we didn't get the documents to them on time. Completely false. We'd been warned by several people to not use Carvana. Now we know why.
They cannot be trusted to finalize a deal, and they do not tell the truth. We are considering breach of contract since we have names, details of conversations, and emails. We're fortunate to be able to do this. Others can't. My advice is to not consider Carvana for your purchase.
My sense is this type of double-dealing is systemic to their business and overlooked by executives. Which means, no matter your location, you could experience the same type of questionable practices regardless of where you live.

Rick P
Zero competence and zero customer service
Order: 6441543
It has been TWO MONTHS and I still don't have registration or title. Because I got no assistance from carvana to resolve these issues I attempted to self-register this vehicle. The DMV says I don't own the car because I don't have a title, therefor I can't register this vehicle. They have no record of receiving documents from carvana. I am stuck with a hunk of metal sitting in my driveway that I don't own, can't drive and can't sell. If I don't get a resolution soon I will be filing a lawsuit and follow up with a social media blitz. Once they have your money you no longer exist.

Mike
The actual purchase of the car was OK, and went well. It was afterward that the experience went into the gutter.
I am now a week and a half past the date my temporary tag has expired. It is impossible to contact anyone with the ability to actually do anything other than lie to you. The people you talk to on the phone are just there to placate you with B.S. If you ask to talk to someone ebove them, they tell you that they will pass the problem to a "team leader" and they will call. THREE times this has happened and no calls yet.
Ive been told the following:
1. We'll give you a new temporary tag in three days, (illegal in my state, and anyway that was two weeks ago, so....)
2. Police have been told not to worry about expired tags (Really? That's the solution? It's a lie anyway, I AM the police and no such thing has ever been said in this state.)
3. The tags will come in three weeks (which is almost a month and a half after the temp plates expire. Anyone want to bet if they show? Ha. )
4. It's not our fault, it's the third party doing the registration. (Irrelevant, your scam, your fault.)
5. The DMV is running slow because of COVID. (There is no "DMV" in this state, and the agency that does handle vehicle registrations is hot behind and is not experiencing any problems.)
I could go on, but you get the point. I have contacted the Attorney General in my state with a consumer complaint. State law requires the title to be provided within 30 days at the most. I am trying to find a responsible party (ha) to pursue the fraud case. I paid for the vehicle, but they haven't provided ownership to me, so...
Just don't. Go somewhere else, save yourself hte heartache.

Stephen R
Absolute disaster. Don't trust the reviews on the Carvana site. There is no method to leave a negative review on there. Found the car we wanted and went through the credit check, financing details, insurance, etc.. Everything started out great....then.....delivery delayed (flat tire)..then..delivery delayed(couldn't fix flat tire)....then...delivery delayed (need to order tires)..then delivery delayed (who knows)...then..delivery delayed (would not have known but luckily I called to confirm delivery for next day) Nope..delivery delayed again. Cancelled purchase. Cost me a month's worth of car insurance and having to borrow a car for a month waiting. Avoid the headaches. Not worth it, especially with the $400 delivery fee.

Mark S
I input all of my vehicles information in so that I could possibly trade my Traverse for a wrangler and got my trade in value based on my vin and all of that. As I'm filling stuff out for the possible trade I start to see my trade in value lessen right in front of my face and without any reason as to why. They did this twice as I was changing the payments and all of that to what I wanted them to be along with what I planned to put down.
I've also noticed that on many cars they don't allow you to see full interior shots. They set it up for you to see what they want in certain vehicles with points that you have to click on, while other cars they will show everything.
Makes me wonder what they are trying to hide and clearly they try to sneak around and devalue your trade in order to get the money that they want.
I would not recommend Carvana after what I have experienced and the reviews of other customers.
"Car buying shouldn't suck" is their tag line. What a joke. I was supposed to have my car delineated on July 21st. They make you sign all contracts AND agree to first car payment due a month from the scheduled delivery date AND prove you have the car you do not own yet insured prior to deliberating the car. I read enough reviews on their lack of car with actually delivering the car on schedule to be a squeaky wheel. I called to confirm all paperwork was in order. Check. I called to confirm all was moving along on schedule for my car delivery. "Yes- we see no reason for any issues unless there's a crazy storm or a breakdown." This was all the way up to and including July 19th with my car coming in two days (or so I thought). I went ahead and turned in my leased vehicle. The next day - one day prior to delivery - I get "the call" countless others have cautioned about. "Sorry but we don't have enough drivers. Your car is in Indianapolis and we cannot deliver until the soonest July 31st". Ten days - almost two weeks - and even that wasn't a confirmed date - it was simply the "soonest" date. Now I am insuring a car I do not have and praying the car that arrives is as described (another issue countless reviews have warned about) Obviously, I'm working to secure a car loan with a dealership in the meantime with hopes to put Carvana in my rear view mirror. Unless Carvana is your absolute only option, hit the dealerships as Carvana makes car buying suck.
Outstanding finance question, odometer error
I'm giving Carvana only two stars so far as I am still in the order process and have to say, the customer service so far with the order process has been 5 star but there are two important questions that have not been able to be clarified by multiple customer service reps so until they are and the overall experience is complete I have to hold at two stars.
The application process took about two hours between phone and computer. Pretty painless compared to going to multiple dealerships. Underwriting asked for my bank PIN number during the fund verification process which has never been asked of me of anyone so I immediately changed after our conversation. That seemed odd.
After reading multiple reviews noting issues with timely delivery, cars not being delivered as portrayed online, etc.. I am a bit shaky but I'm hopeful the process goes smooth and will update all review sites with stellar reviews if that is the case, which I am hopeful will be.
The 7 day trial period is a definite appreciated perk with Carvana. Since it appears many of their cars are bought at auction it is important to have a full inspection done by a trusted mechanic during that window for your and your passengers safety and your financial well being to know what you are getting into. Another important consideration is while they do refund your deposit if you return the car during that window (minus the delivery fee - mine is $250) it could take a few weeks to get that deposit back. I need that deposit to buy a car as my credit is not the best after suffering crippling health issues that thankfully are in the past but tanked my credit while going through. If you need the deposit to buy and the car is not as anticipated you may be without a car for at least a few weeks waiting for either the return of the deposit or another car from Carvana. I'm throwing that one up to faith and praying this car is as expected. I will update this review upon delivery, which is scheduled for this Friday. The delivery date itself also seems a bit of a wildcard based on reviews but I'm going to hang in there with faith for Carvana. A relative bought a car with them without issue in either regard - timely delivery and she loves her car - which is helping me hold on to faith this will be seamless.
Two questions remain outstanding to Carvana which multiple customer service reps could not answer and deferred to their legal department who does not keep weekend hours yet I was given a deadline of 11am EST on Monday to sign the contracts they sent by email. Carvana is on the West coast so 11am means 8am their time - I do find it odd they gave a deadline that had no window for clarification on questions as my loan was approved after hours eastern time on Friday. I was also assured any clarity I did gain on the finance question I had in the contract would not be put in writing, which is unsettling. Here's the question:
They clearly state in the contract "no prepayment penalty". Awesome considering my interest rate is 19 % and would love to payoff or at least pay down early if possible. Where it gets seemingly sticky, which may not be sticky at all if I just gained the clarity I seek from their legal/finance department, is with "scheduled payments" also clearly noted in the contract. The contract notes under "total payments" header: "The amount you will have paid when you have made all scheduled payments" The amount noted under scheduled payments is $27,713, which includes interest over the full 72 month term. The amount financed is $16 110. This is where it appears to get sticky but may not if I was just provided clarity, but further down in the contract (page 3 of 5) under "Prepayment" the contract notes "You May prepay this Contract in full or in part at any time without penalty. Any partial prepayment will not excuse any later scheduled payments." This is where the question comes in as to whether do they not charge an additional "prepayment penalty" for early payoff but still expect the full amount of scheduled payments to be made (which include the full term duration of interest) regardless of early payoff .. ? The legalese does not appear clear to me. When I asked multiple customer service reps for that clarity they said they needed to speak with legal and would get back to me. I asked if I could have the response in writing with an example of the payoff amount in one year for complete clarity and they stated their legal/finance would not put anything in writing but would rather relay the answer to them to
provide to me orally. I asked if I could speak
directly with finance/legal. No. We all know what we sign trumps any oral representations. This seems very reasonable clarity to request.
The odometer reading is also 400 miles higher in the contract then reflected in two different pictures of the odometer reading on the website. When I asked for what appears to be a clerical error updated on the contract before I signed I was told the driver coming out would have an "odometer addendum" with him and for me to sign the contract for now as is. I am not comfortable signing a contract that specifically includes an odometer statement that is clearly in error - especially when they have a $1 per mile policy for any miles over 400 if the car is returned within the 7 day test window. I would prefer to think of this as a clerical error but it is suspect that the mileage was adjusted up 400 miles from the odometer photo. Hoping a handwritten change does before I sign does not impact my delivery date.
This unease could swiftly be rectified by Carvana with better clarity on prepayment (section on their site citing an example payoff in a year would be helpful) and a clerical update to mileage.
We will see how this goes. I will update.

mel j
It's the small stuff that counts
We had high hopes for our Carvana purchase. It started well and was not an altogether horrible experience, but, in the end Carvana dropped the ball. Our 2016 Tacoma was delivered yesterday with only one key fob. What? The Carvana web page stated that the truck purchase include a set of keys.
The delivery person helpfully offered to follow-up with his office and request another key fob. The office response was that we had not spent enough money on the car purchase to qualify for two key fobs. Again, what? We have never bought a new or used card from a traditional dealership and not received two keys with fobs as part of the purchase.
Later, a Carvana Customer Advocate, Michael, explained that in Carvana-speak a set of keys means one (1) key and one (1) fob. Voila, a set! We were dumbfounded. So, now we have to buy another key with fob at a Toyota dealership. Hmm. We ought to have started and stayed with a dealership.
So in the end the Carvana experience is deceptive, and will not be repeated by us. Just today someone stopped us in a parking lot and asked about Carvana (the temporary truck plates say Carvana). We warn him about the one key fob policy and advised against trusting vehicle descriptions found on Carvana web pages. The aggravation of having to pass around one key fob between drivers reminds us that Carvana is no different than a regular dealership. Both mislead and exploit the customer; Carvana just does it online vs face-to-face.