CarsForSale.com Reviews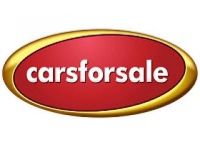 CarsForSale.com is a website that states their goal is to simplify the process of buying and selling new and used vehicles by offering car buyers a list of the cars in their area, whether they are interested in cars from dealerships or private sellers.
How Does CarsForSale Work?
As someone searching for a new car, all you have to do is go on to their website and begin the search process for what is available. You can do this by searching what is available in your location, in the make of car you are interested in, or use their advanced search feature to tell them exactly what you are looking for.
Private sellers that are looking for a place to post their car ad can use this service completely for free, according to the site while dealerships that would like to post their inventory on this site can do so but they must pay a monthly registration fee.
Cost/Price Plans
To look for a car on their website is completely free. Private sellers who would like to post an ad for a car that is for sale can do so for free as well, but dealerships must pay a monthly registration fee of $99, or $199 if they are a franchise dealership. &nbsp
&nbsp
Refund Policy
Since the majority of their users don't pay anything to use their service, their website does not detail an overall Refund Policy. Dealers who are agreeing to pay for a membership should contact their Customer Service about cancelation policies or refunds if they are concerned.
Customer Service Contact Info
Currently the only way to contact their Customer Service team to discuss any questions, concerns, or complaints is by submitting them directly to their website.
Reputation
There aren't many reviews available online for this service, especially from the perspective of someone who is using the website to find and purchase a new car. Using a free service as a research tool is generally safe, however.
Competitors and Alternatives?
There are many other websites out there that say they help people find new and used cars for sale, as well as resources for information that will help them make an informed decision, like Auto-Price-Finder.com and Automotive.com.
If you have experience with CarsForSale.com or their services, please leave your reviews below.
You may also be interested in
CarsForSale.com Customer Reviews

Dustin M
This will waste your time
They charge a dollar and then suck you into a 25/week plan. Crazy... and then they make you call the phone number to cancel.
The report I got was a joke too, found it for free somewhere else.

Margrett P
Terrible resolution to problems
Have been attempting to work with the. For 2 months to fix problems with our website they are hosting. After two months they still have not fixed anything and have made no attempt to call and let us know what they are doing to even fix the problem. The most awful service I have ever seen. Dealers do not use this company.