Cars.com Reviews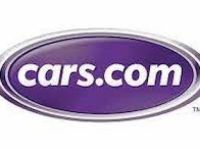 Cars.com is a website that says they are "the leading online destination that helps car shoppers and owners navigate every turn of car ownership" so they feel confident making decisions about buying and selling their car.
How Does Cars.com Work?
According to their website, Cars.com was inspired by the old way of buying and selling cars: the automotive classifieds in newspapers. There, anyone who was selling a car was able to list their vehicle, provide basic information, and get phone calls and interest from nearby residents interested in purchasing a car.
Cars.com took this exact same premise and modernized it and adapted it for the online community, since this is the way most people find and get their information these days. But they have decided to go further than just offering ads and dealership information.
They have also partnered with trusted experts in order to gather content on how to use research tools to best inform your vehicle selling and buying decisions, and have compiled the largest database of consumer reviews in the industry. &nbsp
&nbsp
Mobile Options
Currently Cars.com offers their customers mobile applications for both iOS and Android devices, so customers will be able to look for information while on the go.
Cost/Price Plans
This website is trying to provide a service for customers searching for car sales related information, so they offer their resources to customers completely free of charge. The partnerships they create with the dealerships and car sellers that advertise their vehicles on this site pay for their operational costs.
If you are an independent seller who would like to list your car on their website, you have three different options. Their Basic Package is actually free of charge and allows people to post five different pictures for up to 30 days. Their Plus Package is priced at $20 and allows people to post ten different pictures for up to 60 days. Their Premium Package is priced at $49, allows people to post up to fifteen different pictures, and their ads will run for up to 150 days.
Refund Policy
Unfortunately this website does not appear to offer their customers any kind of a published, detailed Refund Policy at this time. However, if you are someone who has paid for an advertising package and believes that their promises are not being met, you should contact their Customer Service team as soon as possible to see how they can address your concerns.
Customer Service Contact Info
Customers who would like to contact Customer Service with any questions, concerns, or complaints can do so by phone at 888-780-1286, by email at [email protected], or by submitting them directly to their website through their Contact Us link.
Reputation
Cars.com is right in saying that they are a leading website in the vehicle sales industry. They have a huge membership and many people look to them for help and resources and are happy with their experience.
There are some customers who have posted free ads on their website who felt as though they didn't get the Customer Support they needed because they weren't paying for their ad placement. This is unverified and may not be the case, but it is unfortunate that some users felt as though their requests to the Customer Service team were not handled in a timely or appropriate manner.
Competitors and Alternatives?
There are many, many different websites that are all aimed at helping people make the right decisions about buying or selling cars, and then helps them actually buy or sell those cars, including well known alternatives like AutoTrader.com.
If you have experience with Cars.com or their products, please leave reviews below.
You may also be interested in
Cars.com Customer Reviews

Colt
Terrible company full of liars
This company is filled with liars and cheats. Watch out and don't do business with them. They screwed me and my business out of over 900$ and they'll do the same to you.