Carpe Lotion Reviews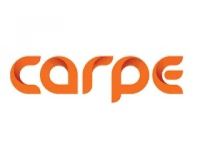 Carpe Lotion is a dermatologist-recommended treatment for sweaty hands, which the company states is designed and clinically proven to stop excessive hand sweat and promote hand dryness.
The lotion is easily absorbed and gentle on sensitive skin. It naturally dries the surface of your skin while stopping hand and foot perspiration at the source.
Benefits of Carpe Lotion
This lotion is a go-to, offering a smooth, non-greasy application with non-irritating ingredients. The ingredients are both natural and moisturizing, with the list including items like eucalyptus oil.
It soothes your skin without making it greasy, and it dries quickly so that you aren't left with even wetter hands than when you started.

With Carpe Lotion, you don't have to worry about common side effects as you would with prescription solutions like drysol or Botox. This product is not tested on animals and is cruelty free, containing no parabens and safe for sensitive skin.
What is Carpe Lotion Made Of?
Carpe antiperspirant lotion is most effective when applied at night, but can be used several times throughout the day. It includes very few ingredients, meaning you always know what you are going to get.
While the active ingredient is aluminum sesquichlorohydrate (which it contains in quantities of around fifteen percent), it also contains eucalyptus oil and other natural ingredients.
Can Carpe Lotion Be Used on Armpits?
The directions on the Carpe Lotion packaging state that it can only be used on the hands, but many people use it on other areas of the body.
Many happy consumers report that they used Carpe on areas like the armpits, feet, and forehead with great success. It is safe to use without any deleterious effects, and can be used multiple times per day.
Cost and Price Plans
Carpe Lotion can be purchased through multiple retailers in a wide array of formats. The most popular Carpe product is the Best Value Bundle, which includes several tubes of lotion for only $59.95.
The Complete Sweat Protection, which includes new, uniquely formulated products such as an underarm applicator, a no-sweat wipe, and a foot lotion, starts at $51.95. You can also purchase base packages of just hand or foot lotion for around $25.95. All orders are shipped for free within the United States.
Customer Service
Carpe Lotion has excellent customer service. All purchases come with a 100% money ack guarantee. Although shipping costs are not included in refunds, all requests are responded to within seven days.
The company can easily be reached via their email at [email protected] You can also reach them by phone at 888-621-0135.
Is Carpe Lotion Safe During Pregnancy?
In general, most topical skincare products are safe to use during pregnancy. The lotion has minimal side effects and can be applied daily using a pea-sized drop on your hands to reduce the amount of sweat.
However, you should always consult your doctor before using any skincare product or other medical treatment, particularly if you plan to or are currently breastfeeding.
Online Reviews/Complaints
Carpe Lotion is a popular treatment among consumers, with most reviewers claiming that Carpe Lotion is a great long-term treatment for hyperhidrosis.
Most claims that the product doesn't work coincide with reviewers not waiting long enough to give the product time to work. It does need to be used for several weeks to see good effects.
That being said, no side effects have been reported for this product, so it's a safe option to try if you are curious about its results.
Competitors and Alternatives
There are few alternatives to Carpe Lotion on the market that do not require a prescription. Many lotions used to treat hyperhidrosis contain drying agents, meaning you will likely notice other side effects as you use them.
There are multiple treatments you can try to prevent excessive hand sweating. Often, most people will try antiperspirants first. These can be challenging to use on your hands and feet, but can sometimes be effective in getting rid of excess sweat.
You can also try medical treatments like iontophoresis, in which you use electrical currents that block sweat from reaching your skin's surface.
Carpe Lotion vs drysol is a common comparison made by consumers. Drysol is used to treat excessive sweating, but it can stain clothing and cannot be used with other antiperspirants.
This product should not be used when pregnant or breastfeeding. Carpe Lotion is a safer alternative to these prescription medications and is a good alternative for consumers.
Where to Buy?
Did you know that Carpe Lotion was featured on Shark Tank? As one of the show's most successful products, it is now available from a wide variety of retailers. You can purchase Carpe Lotion direct from the manufacturer's website, as well as from popular stores like Amazon and Walmart.
The Bottom Line
Carpe Lotion is one of the best over-the-counter, FDA-approved treatments for sweaty hands. If you suffer from clammy hands, foot odor, chafing, or blisters, this product is a good alternative to one of the messy lotions or powders that are typically prescribed by dermatologists.
If you have any experience with Carpe Lotion or their products, please leave your reviews below.
You may also be interested in
Carpe Lotion Customer Reviews

Pam
Used it one time and the next day I took a shower and now my fave is burning up and is bright red like the worst sunburn ever! Such a bad reaction. Have to call a dermatologist it's so bad. I never have issues with facial products. I am in so much pain right now.

Gustavo M
Will not answer phone and they ignore emails
I placed an order for several items from Carpe and I only received a partial shipment. For several weeks I have tried to get an estimated lead time and nothing. Impossible to communicate with the company. I want my money back for the items I did not receive. If you ever have a problem they will ignore you