Caring.com Reviews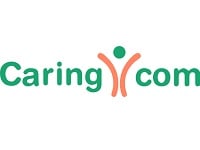 Caring.com is a website which was established in 2007 and describes themselves as the leading online destination for people who need information, support, or both as they care for aging loved ones.
How Does it Work?
According to their website, there are currently more than 40 million people in the United States who are caring for someone over the age of 50, even though they themselves have had little or no experience or training in this type of care.
Caring.com says that their goal is to help these helpers and to make their experience easier for them. To do this, they provide thousands of articles, helpful tools, a directory of your local caregiving services, and support from their community.
They promise that the content they provide comes from their team of more than 50 trusted leaders in geriatric medicine, law, finance, housing, and other key areas of healthcare and eldercare and has been both carefully researched and expert reviewed.
The advice and information they offer comes in a variety of categories and covers extensive topics. They offer information on Senior Care, with articles on Assisted Living, Nursing Homes, Continuing Care Communities, and more.
Their categories also include health related areas like In-Home Care, with articles like Meals & Nutrition, Home Care Safety, and more; Health Conditions, with articles on Alzheimer's, Broken Hips, Cancer, COPD, and more.
Finally, they also have categories on less traditional but extremely important topics like Money, with articles on Estate Planning, Medicare, Reverse Mortgages, and more; and Caregiver Wellness, with articles on Depression, Food & Fitness, Sex & Relationships, and more.
Currently, Caring.com has been financially supported by third parties who pay for advertising space and the ability to provide links on their, but Caring.com promises that they never let these companies influence the advice they provide their members.
Once you create a free account with their site, you will be able to manage all the communications they send you, so if you are receiving anything unwanted you will be able to easily unsubscribe.
If you have any experience with Caring.com or their services, please leave your reviews below.
You may also be interested in
Caring.com Customer Reviews

Scott D
Be careful of their review process
Be careful with trying to review one of their providers. I had a horrendous experience with one of their providers and provided a fact based review to them. I went back and forth with them for one month to get the review published. They sided with their provider who stated some items were contested. In the end my review was sanitized as I still wanted to provide a review for my horrible experience and warn others.
My experience with caring.com was horrible as well. The point of reviews are to be informative based upon the customers experience. I did not have that experience with caring.com

W D
Can't trust their reviews.
Notice only positive reviews last? Company bought?
Their policies prevent truthful or factual reviews and only allow for fluff.

Mich H
Unverified and False Referrals
I have been working with Caring.com as a Home Care Agency receiving leads for private based clients in New Jersey.
My experience with Caring has been negative. For every 10 leads, maybe one lead will be responsive and for every 50 leads, 2 would be transitioned to becoming a client.
I am paying $60 per lead and the amount of money that we spend on leads does not come close to breaking even with the revenue or profit that the agency receives from the referrals sent by Caring.com.
At first, I was told that all leads are verified by an actual human and when I started asking the leads, it turns out that they were not verified leads. When I brought this up to the director of Sales, Georgia Mitchell, she then admitted that not all leads are verified and she became defensive and accusing me of being unprofessional just because she felt uncomfortable with the conversation and had nothing else to say.
She told me that if I am not happy, I can just cancel the subscription because this is the way it works.

Mary W
Caring.com helped me and my family
Ashaniqua Cook was so kind and helpful with helping me both understand my mom's budget and find reputable assisted living facilities. In addition to being incredibly knowledgeable, she was also extremely kind and patient.

Paul O
Company Removes Bad reviews on their Site
I attempted to post reviews on this companies website. The censored at removed mutiple posts because they say the bad company disagreed with my review. What a joke everyone disagrees with a bad review. Beware of this site since they choose what to post on bad reviews. They also removed another bad review on the same vendor that was negative. I would stick with Google and not trust the reviews on their site if it were me

Virginia D
Caring.com is a misleading review site
I attempted to leave a one-star review of a facility on Caring.com, twice. The first time, the facility denied that my relative ever lived there, then when I submitted proof the facility denied my relative lived there the month she died because my proof was from a few months earlier. Meanwhile, they let church members clear out her unit and even tried to bill her account a month after she died. Unfortunately I don't have paperwork for everything. All any facility has to do is contest your review even if they are lying and you know they're lying.
Here's a quote from my last correspondence with Caring.com: We have accepted information from both parties in this reviews dispute, and are not mediating between you and the listed business. We are a neutral party in these disputes, and do not offer an offline investigative team to see whose version of facts are closest to the legal standard of truth. We thus will not engage in debate with you about the details of the contested facts, and any conclusions you've reached about them.

Al J
Not a Legitimate Review Site
I left a truthful and accurate review of an in-home caregiver company in the Dallas Ft Worth area. It was not a good review but a review that reflected the truly bad quality of caregivers, the disregard by the company to repeated complaints and finally a bait and switch by the company to effectively double the weekly fees once the company knew the elderly client was dependent and the nearest family member lived in another state. The review was posted but disappeared a short time later. When we contacted Caring.com they claimed the caregiver company contacted them and convinced them our review was a scam. They reposted it when we documented the events chapter & verse. But it disappeared again. It is obvious that Caring.com is a fraud that caters to the companies that pay them to ensure they only receive good reviews.