Caring.com Reviews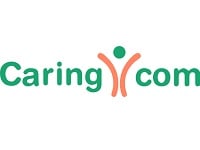 You may also be interested in
Caring.com Customer Reviews
Caring.com doesn't provide impartial reviews
Caring.com pretty much only accepts reviews that are positive. If their client refutes the info in your review, they won't post it. They do not provide impartial reviews, so beware.

Audrey M
Family style living with people that really care!!!
Independence Village of Petoskey Michigan. We are blessed to have this professional company in our area. The working staff and the leadership is excellent. Residents really enjoy the wide varieties of activities on a weekly basis.
The life enrichment team works hard each and every day to ensure the happiness of the residents. The exercise classes are absolutely the best, fun, exciting, and the instructor is full of energy and knowledge of how the human body works.
Reviews are greatly biased to be favorable to the facilites
Caring.com would not accept my review of a memory care facility that my relative was in for several months until the quality of care declined so much I was forced to move my relative to another facility.
The facility is allowed to provide "proof" to Caring.com that my claims were incorrect, allowing Caring.com to refuse to post my review. The reviews on Caring.com reviews are greatly skewed to favorable for the facilities and are not unbiased or impartial.
As one other reviewer said, I really hope people do not turn to this website for any truth or entrust their family members to anyone this site recommends.

Concerned s
Suzanne (Suzi) Mueller in Ft. Myers is wonderful
We had an urgent need in the Ft Myers Florida area for a rehab facility for Mom, who broke her leg, and Dad, who would not have been able to live independently.
I was scrambling trying to navigate that and somehow ran across Suzanne Mueller from Caring.com. She was amazing in helping me find the right facilities considering all the factors that were in play.
Within 4 days, we had Mom from hospital to rehab and Dad into an assisted living arrangement. We had some hurdles to jump over in getting a mandatory state form (1823) completed in time and wanted facilities close to one another. Mission accomplished.
We'll be revisiting our needs as Mom recovers and can transition to home with home health or assisted living and we'll be tapping Suzanne again.

Veritas
This company will not post negative reviews.
The ones that they do pick are carefully selected and usually have something to do with tours of a facility.
Veritas
April 24, 2023
We're putting together a class action lawsuit against caring.com for review manipulation. Anyone interested in joining can contact us at fotisi at protonmail dot com. The Federal Trade Commission absolutely does not tolerate this behavior and has put over 700 of these businesses on notice.
Caring.com reviews at the FTC are poor as well. Please join us and bring honesty back to reviews and prevent pain, suffering and heartache to those who are trying to find a peaceful place to die, or live their life disabled.

Scott D
Be careful of their review process
Be careful with trying to review one of their providers. I had a horrendous experience with one of their providers and provided a fact based review to them.
I went back and forth with them for one month to get the review published. They sided with their provider who stated some items were contested. In the end my review was sanitized as I still wanted to provide a review for my horrible experience and warn others.
My experience with caring.com was horrible as well. The point of reviews are to be informative based upon the customers experience. I did not have that experience with caring.com

W D
Can't trust their reviews.
Notice only positive reviews last? Company bought?
Their policies prevent truthful or factual reviews and only allow for fluff.

Mich H
Unverified and False Referrals
I have been working with Caring.com as a Home Care Agency receiving leads for private based clients in New Jersey.
My experience with Caring has been negative. For every 10 leads, maybe one lead will be responsive and for every 50 leads, 2 would be transitioned to becoming a client.
I am paying $60 per lead and the amount of money that we spend on leads does not come close to breaking even with the revenue or profit that the agency receives from the referrals sent by Caring.com.
At first, I was told that all leads are verified by an actual human and when I started asking the leads, it turns out that they were not verified leads. When I brought this up to the director of Sales, Georgia Mitchell, she then admitted that not all leads are verified and she became defensive and accusing me of being unprofessional just because she felt uncomfortable with the conversation and had nothing else to say.
She told me that if I am not happy, I can just cancel the subscription because this is the way it works.

Mary W
Caring.com helped me and my family
Ashaniqua Cook was so kind and helpful with helping me both understand my mom's budget and find reputable assisted living facilities. In addition to being incredibly knowledgeable, she was also extremely kind and patient.

Paul O
Company Removes Bad reviews on their Site
I attempted to post reviews on this companies website. The censored at removed mutiple posts because they say the bad company disagreed with my review. What a joke everyone disagrees with a bad review. Beware of this site since they choose what to post on bad reviews. They also removed another bad review on the same vendor that was negative. I would stick with Google and not trust the reviews on their site if it were me

Virginia D
Caring.com is a misleading review site
I attempted to leave a one-star review of a facility on Caring.com, twice. The first time, the facility denied that my relative ever lived there, then when I submitted proof the facility denied my relative lived there the month she died because my proof was from a few months earlier. Meanwhile, they let church members clear out her unit and even tried to bill her account a month after she died. Unfortunately I don't have paperwork for everything. All any facility has to do is contest your review even if they are lying and you know they're lying.
Here's a quote from my last correspondence with Caring.com: We have accepted information from both parties in this reviews dispute, and are not mediating between you and the listed business. We are a neutral party in these disputes, and do not offer an offline investigative team to see whose version of facts are closest to the legal standard of truth. We thus will not engage in debate with you about the details of the contested facts, and any conclusions you've reached about them.

Al J
Not a Legitimate Review Site
I left a truthful and accurate review of an in-home caregiver company in the Dallas Ft Worth area. It was not a good review but a review that reflected the truly bad quality of caregivers, the disregard by the company to repeated complaints and finally a bait and switch by the company to effectively double the weekly fees once the company knew the elderly client was dependent and the nearest family member lived in another state. The review was posted but disappeared a short time later.
When we contacted Caring.com they claimed the caregiver company contacted them and convinced them our review was a scam. They reposted it when we documented the events chapter & verse. But it disappeared again.
It is obvious that Caring.com is a fraud that caters to the companies that pay them to ensure they only receive good reviews.