CarGurus Reviews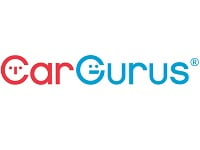 CarGurus is a company that aims to make online car shopping more transparent by giving consumers access to a free shopping engine which instantly analyzes millions of car listings and shows you the best deals.
How Does it Work?
After you enter your zip code and information regarding car you are interested in, the CarGurus search engine will compile car listings in your area and then divide them into listings you should consider and those you should avoid.
The way this system works is by using something they call the Instant Market Value of the vehicle. This IMV is an estimation of the fair retail market price of a car based on an analysis of comparable car listings in your area.
This value estimation takes into account the make, model, trim, year, mileage, options and vehicle history and then marks the listing as a great, good, fair or overpriced deal. All prices are found and analyzed in "real time."
It is important to note, however, that the CarGurus.com shopping engine is only really aimed at helping consumers find the best price, not necessarily the best overall deal. In addition, currently there is no advanced search option.
This means that you are only able to search by your location and the make and model of your car – no choices of leather interior, upgraded stereo systems, or any other potential options.
If you have any specific requests for the car you are looking for, you will have to search through listings manually to determine this information.
However, the website does also provide an active online user community which they say can provide you with guidance and answers regarding cars, dealers, maintenance, and more.
The bottom line, they say, is helping you find the best deal and then help arm you with the information you need to negotiate with the dealer.
And if you are a seller, not a buyer, CarGurus.com says they can help you determine how to appropriately price the car you are selling and then connect with a community of interested buyers, both online and through a mobile app.
If you have any experience with CarGurus or their services, please leave your reviews below.
You may also be interested in
CarGurus Customer Reviews

Ralph S
Selling my car through CarGurus was surprisingly easy and the offer was better than I'd gotten going directly to the car dealers. The process was entirely professional, easy to understand and the communication was great. Well done!

Larry B
Buyers and Private Party Sellers Beware
Buyer beware. After placing my ad I noticed that cargurus had made numerous mistakes that I requested be corrected. I requested that my car main description be changed to show I was offering a Certified 2018 Infiniti Q50 Sport model. The model was eventually changed to reflect it was a Sport model but nothing was ever done to reflect it as being a CPO vehicle.
When I started researching deeper I began to notice that dealers with similar vehicles for sale were receiving much better IMV values from cargurus than private sellers were. I ran Kelly Blue Book comparisons and presented them to cargurus and they basically said it cost dealers more to sell a vehicle than private parties so they assigned them a higher rating.
When I quit laughing I tried to explain to them a book value is a book value any way you look at it. They refused to change their rating on my car. I told them to cancel my ad immediately because I could not knowingly support a company who so grossly misrepresents what a good deal is by always slanting their ratings towards a dealer and against the public.

Larry L
This used to be a good place to find cars anywhere. Now you can only find cars with in a small area. When I emailed CarGurus I recieved a email back weeks later. The email asked me if i found an answer and if I did to let them know what the answer was. This is a joke. You can not find a working number to contact them. I will use a different web site.

Mark
CarGurus is a tool. Not a guarantee
...and nothing more. Do your research before buying
Ok lets get something out there: CarGurus is a privately owned website that is financed by subscriptions, car dealers pay to use its listing service. It is not a consumer advocacy organization or regulated to subscribe to consumer protection laws. It is an informational search engine for consumers. That is all.
So with that in mind and that in the car market it's "let the buyer beware" , let me say I have purchased two vehicles using CarGurus as a lead source and have had no issues with their service as a lead service.
After I found the vehicles at different dealers (both one owner low mileage Nissan Frontier and Ford Focus) I did my own diligence. I looked up Carfax records on the vehicles (if the dealer didn't supply a link I paid $39.99 to Carfax to look it up). You can learn a lot from a Carfax report. I did reliability research on the models on the web and learned what to look for and watch out for on these vehicles. I avoided in all cases high mileage vehicles and with the Focus looked for one with mileage that gave 20,000 miles of factory powertrain warranty.
And lastly I relied on my mechanical experience as someone who's driven and worked on cars since the dinosaur days of the early 1980s (yes I'm old but I also know better). CarGurus is not perfect. Far from. But in their defense they do offer a good way to gauge pricing and their search filters are easy to use provided one knows how to and does use them.
I think they are a useful tool but they offer no guarantees. A "Good Deal" is that because of it's price and mileage based on their algorithms as well as regional area. It's up to the buyer to do the final investigative work before buying.
If one doesn't have the training or knowledge to judge if a used car is a value or junk, get help before buying. Don't rush into anything. There are millions of vehicles out there. If the one you like sells there will be another. Americans tend to put way too much into a vehicle purchase as opposed to folks in Asia or Europe who see cars and trucks less as status symbols and more as conveniences and appliances.
That said, be careful. Think twice. And cross check your CarGurus search with the other engines such as KBB, Edmunds, Auto Trader and the like. Don't buy high mileage vehicles despite the "oh cars last longer today" thing. Don't but vehicles that have had 2-3-4 owners. Stay away from expensive to repair luxury brands like BMW and Mercedes that have poor reliability ratings. Stay away from anything made by Fiat/Chrysler.
And lastly, look for vehicles there is less market demand for like a two wheel drive pickup with few frills or a Focus vs a fully loaded 4wd truck or a high end Honda or Toyota SUV. Happy motoring!
I purchased a car from a San Diego used car dealer. I based my purchase on the Car Gurus report. It said that no accidents were reported and it was a good value. The car had a lot of problems and it seemed like it had been in a flood zone. I was a very naive female and did not notice a lot of the problems after I had purchased the vehicle. I did let the dealer know that I felt like "I got a lemon."
I bought a car that I found on Cargurus. According to the ad, the car was in excellent condition and it was a good value. Since the day I bought it, I had nothing but problems. The dealer in San Diego. The dealer tried to help me as much as they could. I think it was more of guilty conscience than anything else and were trying to avoid getting the car returned. After I spent a few thousand dollars to get things repaired, I sold it for just about what I paid to get repaired. In other words, I lost about 4K. CarGurus claims that they verify the condition of the vehicle. I DON'T THINK SO.

J S
scammers just trying to make money
don't use them or auto trader. biggest scammers

John D
This company is a scam. They work with dealers to jack prices up and then say they are a "Good" or "Great" deal. Look at KKB or Edmunds to verify this. The potential buyer must agree to buy the car using their services before being able to see the car if it is a private deal. Bait and switch sales tactic is used for private advertisers. Beware and stay away from this company.

Jeff
This website's review feature cannot be trusted. I found several cars over the years that I have wanted to buy through using them. The first time I decided to make a review of my experience I was denied the ability to do so. Apparently if a customer does not go through cargurus website to contact the seller the customer has not right to place a review. This is insane. Who submits a request to be contacted like this? I have a job. I cannot answer the phone whenever some car salesman happens to check his email and gets around to it. I call directly because if I did not, I would never talk to anyone. How do I know this? I tried it when these features first appeared on these types of websites. I do not know anybody who actually does this, and I think I know why. If a customer cannot place an honest review on a dealership then the review feature is not trustworthy. When I tried to contact cargurus about this issue I was unable to get in touch with anyone through the contact us portal either. To me cargurus = scam site

Brian B
I found a car with car Guru and they will NOT allow me to leave a review for a car bought from a car lot that totally took advantage of me, being a part of the biggest nightmare of my life. Car Guru says I didn't deal with a car lot that I totally did from using their search, buying a car from them, and Car Guru is protecting their 4.8 star rating. So car Guru will help lead you into a car lot that DOES NOT DESERVE your business! I will use Carfax next time, NOT CAR GURU! Also they will not respond to any of my trying to contact Car Guru of this problem. I have a LONG record Car Guru of my contacting this car lot to buy a car!!

Efrain B
CARGURUS removed my review of the dealers from whom I had requested to buy a car (the dealers didn't like my review) and it was REMOVED.
Typical bait and switch tactics, no response to my offers to buy the vehicle and only got responses from a ROBOT generated answer but totally ignored my cash offers to buy the vehicle.
Don't trust them at all, they removed the review they asked me to submit, since they didn't like it (dealer and CARGURUS) it was pulled out.

Claude M
Helps dealers bilk people
I browsed Car Gurus for a few weeks until I found a listing for a Prius 5 at an extremely attractive price. I contacted the dealer and was invited to try it out. I drove 140 miles and was rushed through a test drive on unfamiliar streets in an unfamiliar car. It wasn't until I got the car home that I discovered the ad was bogus. I emailed the dealer and within a couple hour the ad was replaced with a new ad listing the car I bought as a prius 2. Dealer (Evansville Kia Volvo) claims they have nothing to do with the ads on car gurus and are therefore not responsible for mis listing the vehicle.

Lanesha B
I write this review about the company CarGuru's I think it is a great opportunity for buyers and sellers to try and find deals. I bought a car 11-13-2015 from off of CarGuru's by a company called Land and Sea Brokers, they sold me a car that they said nothing was wrong with it. When it got delivered to me the transmission is stuck in 3 & 4th gear, check engine light is on, break lights on, car leaking oil and smoking from the tail pipes and this is on a 2005 BMW 645CI convertible. Also it has clean carafe but it was clearly involved in a car accident. They give the run around so much and lie. I am still fighting to get my money back and it is March 1, 2016. Beware when buying online and you depend on the manager/salesman to disclose if any problems at all.