Care Credit Reviews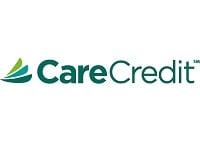 Care Credit, found at CareCredit.com, is a credit card designed specifically to help customers with medical costs which are not covered by their insurance company.
How Does It Work?
As most people are aware, even with a decent medical insurance plan, people are often saddled with significant medical expenses after the insurance company has paid out their coverage.
In addition, many people don't have dental or vision coverage, even though they have dental and vision medical needs.
The goal of the Care Credit card is to help people pay for these medical expenses, whether they are for dental work, hearing aids, cosmetic procedures, or even veterinary care for a family pet.
This medical credit card differs from other credit cards in that they provide their customers with a special time period during which they have the opportunity to pay off their expenses without the addition of any interest fees.
Customers who are able to do this successfully will not be charged interest.
To qualify for this credit card, you must be at least 18 years of age and able to provide them with your Name, Address, Date of Birth, Social Security Number or ITIN, and your net income.
Approval will be based on your application and the information they receive from credit reporting agencies.
Cost & Price Plans
Applying for this credit card is completely free of charge, but of course all credit cards come with associated fees and charges.
This website says that interest rates will be assessed depending on your personal credit report, and they provide different interest rates based on the different promotions they offer their customers.
If you are approved for a Care Credit card, you will be provided with their Terms, which you will need to go over closely to see all fees that are associated with this card and service.
Refund Policy
Like most other credit card companies, CareCredit.com does not provide a Refund Policy for their customers.
If you believe that a charge has been issued in error or that some other activity has occurred that justifies a refund of a fee you have been charged, you will need to contact their Customer Service team right away.
Customer Service Contact Info
Customers who wish to contact Customer Service with questions, concerns, or complaints can do so by phone at 800-677-0718 for prospective customers and by phone at 866-893-7864 for current customers.
Reputation
Unfortunately this company suffers from a large number of negative complaints and issues at this time, as does their parent company, Synchrony Financial.
The main concern with this company is that, while their promotional deals appear to be beneficial to the consumer, users will need to be able to absolutely guarantee that they can pay off their balances during the promotional times offered.
If for any reason you are unable to do so, you will be hit with huge interest rates, included the deferred interest that accrued during the promotional months while you were paying off your card.
In addition, some customers complain that they make it very difficult to pay your bill, as they have no option for online payment and if you call and make the payment over the phone you will be charged a $10 fee.
The bottom line appears to be that this card might be appropriate for people who just need a little help with a medical bill, little enough that they feel comfortable with being able to completely pay off their balance during the promotional period, regardless of whether a not an unseen expense like a car repair comes up.
If you don't have this kind of confidence, then it seems as though this credit card is not the right choice for you.
Competitors and Alternatives?
Obviously there are many different credit cards available in today's financial market, including other credit cards that are specifically intended to be used for medical costs.
However, all credit cards come with different concerns, so customers should make sure they perform their due diligence on all cards before applying.
If you have any experience with Care Credit or their services, please leave your reviews below.
You may also be interested in
Care Credit Customer Reviews

Michael L
Unsolicited Scam to get SS#
Never asked for their credit card. The only way to get rid of them is to provide them with your SS#. Why in God's Green Earth would I provide my SS# to them not knowing anything about them, other than they rate a 1 in a scale of 1-5 and is not recommended.

Jonathan B
The service of card security is a fraud! For every claim you file these guys ask for paperwork that's impossible to get...

Rebecca J
Don't get the protection plan!!!
Absolutely do not let them talk you into signing up for the monthly protection plan. I was told it was $9/month. It was $90! By the time I noticed, I had been charged $900!!! I would have easily paid off my balance within the time frame had it not been for that charge.
As is, I was not able to pay the extra $900 (I got it shut off as soon as I noticed the charge) and had to take huge fees and percentage rate and it is taking me almost a year longer to pay off than I had originally planned out. I had used them years ago and they were a reputable company.
Apparently things have gone downhill with them. I will never use their services again.

Kyra
I have had a care credit card for many years. I was never late with payments and always paid my card off. I was an excellent customer. During COVID my score decreased a little due to missing payments until my unemployment finally went through. Care credit just used that score from freaking July and decided to just close my account. This is absolute bull. And in doing so, that lowered my score again. DO NOT APPLY FOR THEM. Use a different card to pay vet or medical bills.