Care Credit Reviews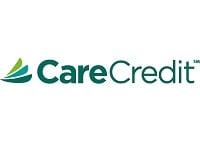 You may also be interested in
Care Credit Customer Reviews

Upset C
I was approved in an emergency. I have been paying on time. Instead of the balance going down, this card lowers the credit amount. I will be more than happy when I pay this off and be done with it. This is a horrible company. Clueless and unethical. If you can find another way to pay for medical bills, try that. This is a bad card to get. Rips your heart out with the constant notifications.

Michael L
Unsolicited Scam to get SS#
Never asked for their credit card. The only way to get rid of them is to provide them with your SS#. Why in God's Green Earth would I provide my SS# to them not knowing anything about them, other than they rate a 1 in a scale of 1-5 and is not recommended.

Jonathan B
The service of card security is a fraud! For every claim you file these guys ask for paperwork that's impossible to get...

Rebecca J
Don't get the protection plan!!!
Absolutely do not let them talk you into signing up for the monthly protection plan. I was told it was $9/month. It was $90! By the time I noticed, I had been charged $900!!! I would have easily paid off my balance within the time frame had it not been for that charge.
As is, I was not able to pay the extra $900 (I got it shut off as soon as I noticed the charge) and had to take huge fees and percentage rate and it is taking me almost a year longer to pay off than I had originally planned out. I had used them years ago and they were a reputable company.
Apparently things have gone downhill with them. I will never use their services again.

Kyra
I have had a care credit card for many years. I was never late with payments and always paid my card off. I was an excellent customer. During COVID my score decreased a little due to missing payments until my unemployment finally went through. Care credit just used that score from freaking July and decided to just close my account. This is absolute bull. And in doing so, that lowered my score again. DO NOT APPLY FOR THEM. Use a different card to pay vet or medical bills.