Card Cash Reviews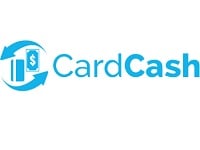 Card Cash is a company which aims to give people the ability to unleash the power of gift cards, by allowing customers a safe and trustworthy place to buy and sell unused gift cards.
How Does Card Cash Work?
According to their website, it is a very common experience for people to receive a gift card to a retailer that they may not want or need anything from, and because of this, the gift card becomes useless and essentially becomes money sitting in your wallet that doesn't really have any value.
CardCash.com attempts to give these people a chance to get value out of these unwanted or unneeded gift cards, by providing them with a place to sell these cards safely and securely.
The flip side of this is the benefits that other people get from these unwanted gift cards, as CardCash.com resells these cards at discounted prices, meaning that their customers ultimately get more for their money.
Cost/Price Plans
There is no real way to quote a price range for the cards sold on this website, as the prices will depend on the money that is placed on the card by the original gift giver.
That being said, the website does promise to provide their gift card Sellers with up to 92% of the value of their gift card. Sellers can go to their website and fill out an information sheet and receive a quote before choosing to sell their card to this website.
When you go to buy a gift card, you will search through their available cards by brand or by value of the card. The name of the retailer, the value of the card, the discount you will be receiving, and the amount you are being asked to pay will be clearly displayed before you decide to finalize your purchase.
Refund Policy
CardCash.com does not say that they offer a traditional Refund Policy, but they do offer something they call "45 Day Buyer Protection".
Their website states that "safeguarding and protecting our customers is our top priority" and that they use state-of-the-art technology to virtually eliminate any problems that may arise with the kind of gift card exchange their website facilitates.
This Buyer Protection guarantees to their customers that any card purchased from their website will be valid at the retailer for the dollar amount specified on your order for 45 days after you receive your card.
However, it is important to use the gift cards right away to take advantage of this guarantee.
Customer Service Contact Info
Customers who would like to contact Customer Service with any questions, concerns, or complaints can do so by phone at 800-227-4214 or by email at [email protected]
Reputation
It is important to note that websites dedicated to buying and selling gift cards have been very controversial in the past, with many recorded complaints of sellers sending in their gift cards and then claiming they were never paid for their cards, while buyers often complain of purchasing a card which then is deemed invalid by the retailer when they try to use it.
CardCash.com is not immune to these complaints, and prospective customers who are looking for these kinds of complaints will find them.
However, these types of complaints do appear to be very infrequent, and the majority of the available reviews of this company by their customers and online publications are positive.
Competitors and Alternatives?
There are many other companies that offer similar services to this website, including PlasticJungle.com, Cardpool.com, and others.
If you have any experience with Card Cash or their services, please leave your reviews below.
You may also be interested in
Card Cash Customer Reviews