Calendly Reviews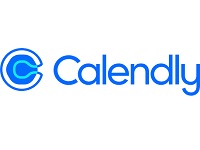 Calendly, found online at Calendly.com, is a company that states they aim to help businesses schedule meetings without having to go through the traditional back-and-forth customer emails.
How Does It Work?
According to their website, Calendly provides businesses with a simple and straightforward way to approach scheduling meetings and appointments with their clients and partners.
Setting up their system was designed to be incredibly easy, so they say all they require is for you to let Calendly know your availability preferences and then they will do the work for you.
Once the setup has been completed, you can share the link in your emails or embed it on your website.
When clients use the link, they will be able to choose their own date and time and the event will automatically be added to your calendar.
Calendly will even build in buffer times between meetings, block "last minute" meetings, and allow you to set certain event types as "secret" if you choose.
The Calendly calendar will also automatically integrate with your Google, Outlook, Office 365, or iCloud calendar so you never have to worry about double booking, and will integrate with other software like Salesforce, GoToMeeting, Zapier, and more.
Cost/Price Plans
Their website is very enthusiastic about giving their prospective customers free access to their services so they can make sure that Acuity is really the right tool for them.
Their paid subscriptions all begin with a free 14 day trial and are sized according to your needs, and regardless of which subscription size you choose the website provides you with a full list of the features offered by each package.
The first subscription package they offer is their Premium Package, priced at $8 per month if paid annually or $10 per month if paid monthly. Their second subscription is their Pro Package, which is priced at $12 per month if paid annually or $15 per month if paid monthly.
Companies and businesses need to be aware that these prices are per user per month, which can obviously make a significant difference, but the website does say that they offer discounts for teams of five or larger.
Refund Policy
Because this company prides themselves on providing free access to their prospective customers, it does not appear that they offer a standard or traditional Refund Policy of any kind at this time and their website Terms and Conditions says that all fees are considered non-refundable.
This is not unusual, but it is something people should consider if they are thinking about signing up for any of the annual memberships.
Customer Service Contact Info
Customers who wish to speak with Customer Service about their questions, concerns, or complaints can do so by email at [email protected]
Reputation
In general Calendly appears to be a really well liked and well respected scheduling company that has helped many businesses, especially small businesses, get the efficiency and effectiveness they need when it comes to scheduling and managing client meetings.
There were very few negative comments about this company and their service.
A number of complaints seemed to be focused on the fact that users are only able to modify their appointment calendar directly through the Calendly dashboard and not through any of the calendars that it integrates with.
Overall however, users acknowledged that this was a small complaint when compared to the positives of the service.
Competitors and Alternatives?
There are many other websites that customers can look for in order to handle their business' scheduling and appointment needs, including TimeTrade and Acuity Scheduling.
Customers who feel as though this company and their services are not perfect for them will have other services they can compare them to.
If you have any experience with Calendly or their services, please leave your reviews below.
You may also be interested in
Calendly Customer Reviews

Dave V
A must-have for people who need scheduling and appointment booking without having to worry about the time zones.

Jack T
I have scheduled FOUR interviews over Calendarly, and no one has ever shown up.
It make me wonder if it is some kind of scam to collect emailed addresses.