BuyDistressed.com Reviews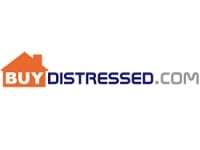 BuyDistressed.com is a website that offers users looking for new real estate opportunities the ability to have access and alerts regarding real estate valued at reduced prices due to various stages of disrepair.
How Does BuyDistressed Work?
Users can go to this website and look at their featured properties, that include homes in a variety of categories, like Foreclosures, HUD Homes, Government Property, Bank Repos, Auctions and Tax Sales, Single Family Homes, Condos, Luxury Homes, and much more.
Visitors can also go to this website and submit their contact information directly to BuyDistressed.com, in order to receive emailed listings and property alerts directly to their email accounts.
Cost/Price Plans
It is completely free for users to utilize the services of this website, and are not stating any intention to charge fees in the future, as they are likely paid for and contracted by various real estate brokers and listing services.
Refund Policy
Since the email notification and alert service provided by BuyDistressed.com is not a paid for, subscription based service, they do not offer a published Refund Policy at this time.
Customer Service Contact Info
Customers who would like to speak to their Customer Service team about their questions, concerns, or complaints can do so by phone at (855) 866-5770, and by submitting them directly to their website through their Contact Us link.
Reputation
This website ultimately acts like a marketing service for various real estate listing companies, and as such once you submit your contact information you are likely to receive lots and lots of communication regarding available properties.
Sometimes the communication can get to be too much - regardless, users should consider this type of marketing and advertising communication when choosing what contact information to submit.
Competitors and Alternatives?
There are many different companies and websites that specialize in helping people locate available properties that fit their needs, even in the cases of properties that are currently being sold at reduced values, such as HomeFinder.com, UltraForeclosures.com, and many others.
If you have any experience with BuyDistressed.com or their services, please leave your reviews below.
BuyDistressed.com Customer Reviews

BWG
This website must be a SCAM! For no reason at all this business started texting me relentlessly every day. I've tried opting out and even called them and told them to stop texting me but it continues. I have no interest at all in any real estate. They make it very hard to find any contact info. Very shady business, BEWARE OF THIS BUSINESS!

Lois
I Don't Think It Is A Legit Site
I signed up for this site this afternoon. I paid my $1.00 for my 7 day "free trial". I don't know how many times I have tried to log in but the site will not load. I have tried on multiple devices. I hope I can get into the site before I get charged the $69.90 for a lousy
website.
Edit: I finally got into the site and was able to cancel my subscription. I was not however able to view any homes near me. They all came up in towns near me but not in my town. Due to being able to cancel I did up them one star.

Jeff L
Scamming business that takes money from your bank account when not only unauthorized, but unknown period!!
I don't ever remember looking at this site cause I highly doubt the the claim cause I have no interest in purchasing any house and I never authorized this company to deduct $49.90 from my bank account, so my first phone call this morning will be to dispute this and absolutely get my money back immediately!!
Couldn't figure out how my account had a different balance than I was sure it what it should have been, but just got my account statement and low and behold.......
This will be only my first call, but I will be making a complaint to the BBB and definitely giving a review directly to them along with a statement on any advertisement/ Facebook/ Internet reviews, friends and as much verbal information about them for a very long time cause as a 34 year residential building contractor, I would never scam, cheat, falsify or basically steal anything from anyone or anybody, so they deserve to be revealed and prosecuted legally.
Every single review I read was the same story....SCAM, TOOK MONEY FROM MY BANK ACCOUNT......THAT IS LITERALLY EVERY SINGLE REVIEW ON THEIR OWN SITE!!! PATHETIC THIEVES THAT NEED TO BE IN JAIL.

Laurie I
This is a total scam. I never authorized a payment of $69.90. I'm not even looking to buy a house! They would only give me 30 back and a 25 dollar gift card.

Brandy
Unauthorized charges from my account!
I will be disputing all charges I did not authorize them to take $69.90 from my account!

Virginia W
Still taking my money, $49.60 every month I am on a fixed income...come on, stop!

Virginia S
You pay for something and get nothing for it
They take $49.60 and you don't get anything in return saving that $49.60 a month is a start for your down payment.

Laurie W
YOUR INFORMATION IS WRONG!
I'm not here to review the "Buy Distressed" company as I've just been made aware of this marketing tool.
However, I'm here to dispute the information above that describes this company as a "free" subscription. It is NOT!
There is a 30 day TRIAL for $1.00, but as soon as the trial period ends, you are CHARGED $49.90 EVERY MONTH, unless you cancel. Here's the EXACT wording of the fine print on their website:
"By clicking View Homes!, I acknowledge that I have read and agree to the Terms of Use and agree to be enrolled in the 30 day trial for $1.00. I understand that I can cancel at any time by calling (855) 866-5770. If I choose not to cancel during the trial, I understand that I will be charged $49.90 per month until I cancel. If I cancel during the trial, there will be NO FURTHER CHARGES, guaranteed."