BuyBackWorld Reviews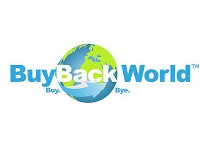 BuyBackWorld is a company that states they allow customers to sell them their unwanted electronics and home goods for a fair price.
How Does BuyBackWorld Work?
According to their website, the goal of BuyBackWorld is a simple one.
Customers have electronics and household goods that they no longer want or need, and they provide them with a safe and fast way to unload these goods for money.
In fact, their website says that since they were established in 2009, they have built the largest Instant Cash Quote Platform for consumer household goods on Earth, with well over 30,000 SKUs and counting daily.
If the product you want to sell isn't included in their database, you can easily receive a Custom Quote.
To begin the process, you will input your information into their database and they will tell you what your item is worth up front, so you don't have to wait and wonder what you will get for it.
You then ship your product for free and when they email you to finalize your purchase, you can approve or reject the sale of your item.
Their website says that this gives people a way to sell their unwanted products for a fair price without having to negotiate with anyone or take their time meeting up with strangers.
Cost/Price Plans
Because this company offers their customers such a wide range of products, customers will need to look at the specific product page of the item they are considering purchasing to see the exact pricing.
Shipping costs will vary as well, as some of the products sold by this website may be quite large.
Refund Policy
This company has two different Refund Policies depending on whether you are someone who has sold a product to this website or purchased a product from this website.
If you have sold a product to BuyBackWorld.com and after it has been received and inspected by their company the quote has changed and you are no longer satisfied with it, you are welcome to request your item back and they will return it to you, at no expense of your own.
If you have purchased a product from BuyBackWorld.com and you believe that the product is not what you expected, you can return it to their website during the first 30 calendar days after your original date of purchase with "no risks, no hassles" ever.
Customer Service Contact Info
Customers who would like to contact Customer Service with any questions, concerns, or complaints can do so by email at [email protected]
Reputation
At this time it appears that BuyBackWorld.com receives generally positive reviews and their customers seem happy and satisfied with their service.
Since this company offers a decent Refund Policy for their customers, people should feel free to try this service for themselves.
Competitors and Alternatives?
Companies and websites which specialize in buying old electronics are actually very popular and there are quite a few different options available for people who are hoping to sell old phone and computers.
Those who are hoping to sell power tools or other home goods might have to look a little harder to find an alternative, but at the very least there are different peer-to-peer sales websites which may be of help.
If you have any experience with BuyBackWorld or their services, please leave your reviews below.
You may also be interested in
BuyBackWorld Customer Reviews

Adam S
There are lots of services like this: do not use buybackworld. They are slow. Customer service is terrible (email only, no phone number -- always a bad sign). it has been over 2 months since sending them a tablet. They kept delaying processing and then failed to meet a deadline they set for themselves.
Even after contacting them multiple times, they have not resolved my issue and have not sent the agreed upon dollar amount for the tablet. I have now filed a complaint with the NYS Consumer Protection department. Just use another service.
They are not worth the aggravation.

Tajdkfj
My advice is to approach this site with caution. I made an "order" to sell them a Moto E4 (a current spec phone!) for the ridiculous price of $15. I stupidly sent the phone in & they received it on Sep 10, 2018; I *finally* received a check on Oct 25 - a month & a half later! They claimed the delay was due to moving to another location. NOT MY PROBLEM.
If they couldn't fulfill their business obligations, for whatever reason, they shouldn't have been accepting orders to buy or sell phones. I have to wonder how long it would've taken (if ever) to get payment if they hadn't seen one of my online reviews & replied to it.
At any rate, they did eventually complete the deal; only time will tell whether the time frames will get better once they've settled into their new location. Your experiences may vary.

Matthew C
Took over a month for them to tell me my device was not what they thought it would be. Sent it out without a scratch working great and they said broken screen.
I'm okay that the They didn't accept the phone not okay with their service I waited a month and had to send many emails to find out what was going on and where the money was now I'm fighting to get my devices back.

Jon S
Agreed to sell like-new iPad for $57. They finally sent a check over a month later for $12. Reported to BBB and still waiting for BuyBackWorld to respond to BBB.