Burst Sonic Toothbrush Reviews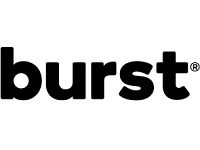 The Burst Sonic Toothbrush is an electric toothbrush by BURST Oral Care, a company that markets a variety of dental care products.
How Does it Work?
The BURST sonic toothbrush combines aesthetic and effectiveness in its design.
It has 33,000 sonic vibrations per minute and charcoal bristles to help clean and whiten your teeth. Its battery can last up to 4 weeks and you are able to easily recharge it once it runs out of battery.
However, this toothbrush is available on BURST via subscription box only.&nbsp
&nbsp
Included in the subscription box for the toothbrush is one USB charger, one toothbrush head and one wall socket.
You can also arrange for your subscription to include replacement heads every three months for a price.
Thousands of dental hygienists and dentists recommend this toothbrush, as it's one of the most powerful and effective ones on the market.
The good thing about that is that you get everything you'll need to make this toothbrush work in the subscription box.
The BURST sonic toothbrush has binchotan charcoal that has been proven to absorb impurities in order to better whiten and clean your teeth.
Each toothbrush also has 3 different brushing modes in it to give you the freedom to choose which best suits you. You can choose between whitening, massage and sensitive.
It's easy to get lost in your own thoughts when your electric toothbrush seems to be doing most of the work for you.
However, this sonic toothbrush gives you vibrations to act as gentle reminders to move to the next part of your mouth. These reminders happen every 30 seconds.
Apart from that, it also has a timer based on dentist recommendations. After the ideal two minutes, your sonic toothbrush will automatically switch off.
The long-lasting battery can last up to a month and once recharging is required, it only takes about an hour before your toothbrush is up and running again.
With its sonic vibrations, rest assured that each brushing session gives your teeth and mouth a thorough, deep cleaning.
How Does It Work?
First, you have to sign up to be a part of their subscription list.
The box will be delivered right to your doorstep and you are then able to begin using your own BURST sonic toothbrush.
Cost and Price Plans
The BURST sonic toothbrush subscription box is available for a very affordable price of $69.99.
Again, this includes the brush, an extra toothbrush head, as well as a wall socket and USB charger.
You are also able to get replacement toothbrush heads every three months for only $6 each.
Customer Service
Each BURST toothbrush comes with a two-year standard warranty, but as long as you remain subscribed to them, then it's a lifetime warranty.
They will replace your broken toothbrush once it expires and you are even able to send the old one back to them via a prepaid envelope that they will send to you.
That being said if you no longer want to be subscribed, you are able to cancel your subscription at any time.
For any questions and customer service concerns, contact them via support on their app or email them at [email protected]
Online Reviews/Complaints
Other users of the BURST sonic toothbrush attest that their teeth feel so much cleaner after using this toothbrush. They especially like the multiple modes, as it can help with dental care with each use.
The bristles are super soft and still do a very good job of cleaning teeth. In addition to that, the toothbrush itself is lightweight.
They love how affordable and accessible this effective electric toothbrush is and that it has saved so much time and energy spent from manual brushing. The effective cleaning and whitening are also especially appreciated by users.
On effectiveness and affordability, people have little problem. Perhaps the only major concerns for this subscription is that there have been several problems when it comes to shipping incomplete subscription boxes (no chargers, etc.).
Competitors and Alternatives
If you compare BURST vs Quip or vs Sonicare, you will see that these two are the top competitors. Both are electric toothbrushes that are perhaps better known due to them being name brands.
Quip toothbrushes are available in either metal or plastic. Just like BURST, they also have replacement heads available.
Sonicare's Diamond Clean Smart brush is available as well, but it is much more expensive than the BURST sonic toothbrush.
The Dazzlepro electronic sonic toothbrush is also an available alternative. It has 4 brushing modes and has 40,000 brush strokes per minute.
Additional products include: Kolibree and Goby Toothbrushes.
Where to Buy?
The BURST sonic toothbrush package is available for subscription at BURST oral care's website, www.burstoralcare.com/toothbrush.
The Bottom Line
BURST's sonic toothbrush is arguably one of the best electric toothbrushes on the market. In fact, the affordability it has compared to name brand brushes is one of its best qualities.
It's just as effective and powerful as these other toothbrushes, but one that comes at a more affordable price.
If you have experience with the Burst Sonic Toothbrush, please leave your reviews below.
You may also be interested in
Burst Sonic Toothbrush Customer Reviews

Give i
My hygienist recommended this brush to me, I have both medical and dental issues and have been fighting gingivitis for some time now. While I admit my flossing could be better this brush did give me a better dental check up. I go every 3 months and my hygienist just moved me out to 6 months with the improvements my gums had. My bleeding gums are gone and my teeth feel cleaner longer. It felt a little pokey at first so I put it on the sensitive mode.
This brush will save me money because now I am not having to go as often as I was not to mention my mouth feels better. My gums are less sore and my cleanings are easier on me.