Bungalow Reviews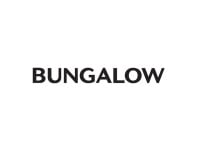 Bungalow is a company providing full-service co-living spaces for people looking to share living space with roommates and flexible length leases.
How Does Bungalow Work?
Bungalow states they find the best homes in the coolest neighborhoods around the country, helping people find new ways to explore the world as they experience a new way to live.
With listings in 12 cities and growing, Bungalow Living offers people a unique way to live and work.
The company has found over 500 beautiful homes with uniquely designed common areas. They are stocked with everything you need to make yourself at home.
To get started, all you need to do is browse the homes and select your favorites. You can then book a tour.
When you book your home, you will be connected with your roommates before moving in. you can then sign a lease and pay a deposit to secure your move-in date.
Once you move in, you will compose and agree to a set of house rules. These will be kept in printed or digital form so that all roommates will have access to it.
Resident disputes can be resoled via a customer success team who can help handle any disagreements.
However, the company states disputes are rare, as all residents are able to view bios of other residents before signing a rental agreement.
After moving in, you and your roommates can also work out a few ideas for room furniture arrangements and other items applicable to your housing situation.
Everything is done as a group, so you don't have to worry about decisions being made without your awareness (or agreeance) with them.
Cost and Price Plans
Depending on the home you select (and the location it is in), your move-in costs will vary.
Usually, you will pay the first month's rent and a security deposit (which equates to one month of rent without utilities). Bungalow is unique in that it does not charge a broker fee.
Utilities are not included in the base rent for Bungalow units - you will need to pay for this yourself.
You will pay one set fee for all utilities, which will usually cover Internet, electricity, trash, sewage and water and a monthly cleaning fee. Some locations also offer landscaping.
If you're a homeowner, you can also rent your home to Bungalow for people to live in. As a homeowner, you will receive payments from Bungalow that cover the full cost of rent.
Residents usually turn over less often than once every twelve months, meaning you will have access to a long-term tenant without all of the hassle of renting out the unit yourself.
Competitors and Alternatives
Bungalow isn't the only name when it comes to finding affordable, high-quality community housing. You could also contact a real estate agent or use a rental app, like Craigslist, Trulia, or Redfin.
Facebook also has plenty of group boards and opportunities for people looking to rent. However, none of these options is as easy, safe, or convenient to use as is Bungalow Living.
Customer Reviews & Complaints
Anybody can rent with Bungalow, but the service is the most attractive to people who are looking to live with others and build a new community.
Usually, applicants with credit scores of at least 650 are preferred, as are those with an income that are about three times the base rent price.
Applicants with prior criminal histories should not apply. Because Bungalow is designed for young, single professionals, this program has received rave reviews by renters all over the country.
One of the major complaints about Bungalow is that there are few options available to people with pets. If you have a dog or a cat, you probably will not be able to live in a Bungalow home.
While there are several pet friendly living areas across the country, these are generally quite limited.
Customer Service
If you have a problem with a fellow resident, you can resolve your disputes by contacting the customer service team at [email protected].
You can also message the company by using the messaging form on the website. Bungalow also has an active social media channels on Facebook, Twitter, Instagram, and Medium.
Where Can I Sign Up For Bungalow?
You can sign up for Bungalow by visiting the company's website. Here, you can complete the application process entirely online.
After you attend a viewing the Community Manager will send you an application link that will require you to provide your credit score, rental history, and proof of income. Applicants who are denied can apply with a cosigner.
The Bottom Line
If you are struggling to find a place to stay, or to find the right community to help you feel settled in your new neighborhood, Bungalow may be an option for you.
Their combination of services can make a move to a new city seem much less daunting than it would otherwise.
If you have any experience with Bungalow Living or their services, please leave your reviews below.
Bungalow Customer Reviews