Bungalow Reviews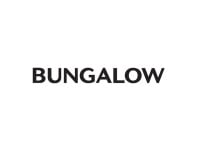 Bungalow is a company providing full-service co-living spaces for people looking to share living space with roommates and flexible length leases.
How Does Bungalow Work?
Bungalow states they find the best homes in the coolest neighborhoods around the country, helping people find new ways to explore the world as they experience a new way to live.
With listings in 12 cities and growing, Bungalow Living offers people a unique way to live and work. The company has found over 500 beautiful homes with uniquely designed common areas. They are stocked with everything you need to make yourself at home.
To get started, all you need to do is browse the homes and select your favorites. You can then book a tour. When you book your home, you will be connected with your roommates before moving in. you can then sign a lease and pay a deposit to secure your move-in date.
Once you move in, you will compose and agree to a set of house rules. These will be kept in printed or digital form so that all roommates will have access to it.
Resident disputes can be resoled via a customer success team who can help handle any disagreements.
However, the company states disputes are rare, as all residents are able to view bios of other residents before signing a rental agreement.
After moving in, you and your roommates can also work out a few ideas for room furniture arrangements and other items applicable to your housing situation. Everything is done as a group, so you don't have to worry about decisions being made without your awareness (or agreeance) with them.
Cost and Price Plans
Depending on the home you select (and the location it is in), your move-in costs will vary. Usually, you will pay the first month's rent and a security deposit (which equates to one month of rent without utilities). Bungalow is unique in that it does not charge a broker fee.
Utilities are not included in the base rent for Bungalow units - you will need to pay for this yourself. You will pay one set fee for all utilities, which will usually cover Internet, electricity, trash, sewage and water and a monthly cleaning fee. Some locations also offer landscaping.
If you're a homeowner, you can also rent your home to Bungalow for people to live in. As a homeowner, you will receive payments from Bungalow that cover the full cost of rent.
Residents usually turn over less often than once every twelve months, meaning you will have access to a long-term tenant without all of the hassle of renting out the unit yourself.
Competitors and Alternatives
Bungalow isn't the only name when it comes to finding affordable, high-quality community housing. You could also contact a real estate agent or use a rental app, like Craigslist, Trulia, or Redfin.
Facebook also has plenty of group boards and opportunities for people looking to rent. However, none of these options is as easy, safe, or convenient to use as is Bungalow Living.
Online Customer Reviews/Complaints
Anybody can rent with Bungalow, but the service is the most attractive to people who are looking to live with others and build a new community.
Usually, applicants with credit scores of at least 650 are preferred, as are those with an income that are about three times the base rent price.
Applicants with prior criminal histories should not apply. Because Bungalow is designed for young, single professionals, this program has received rave reviews by renters all over the country.
One of the major complaints about Bungalow is that there are few options available to people with pets. If you have a dog or a cat, you probably will not be able to live in a Bungalow home.
While there are several pet friendly living areas across the country, these are generally quite limited.
Customer Service
If you have a problem with a fellow resident, you can resolve your disputes by contacting the customer service team at [email protected]
You can also message the company by using the messaging form on the website. Bungalow also has an active social media channels on Facebook, Twitter, Instagram, and Medium.
Where Can I Sign Up For Bungalow?
You can sign up for Bungalow by visiting the company's website. Here, you can complete the application process entirely online.
After you attend a viewing the Community Manager will send you an application link that will require you to provide your credit score, rental history, and proof of income. Applicants who are denied can apply with a cosigner.
The Bottom Line
If you are struggling to find a place to stay, or to find the right community to help you feel settled in your new neighborhood, Bungalow may be an option for you.
Their combination of services can make a move to a new city seem much less daunting than it would otherwise.
If you have any experience with Bungalow Living or their services, please leave your reviews below.
Bungalow Customer Reviews

Rushna S
This Place Is A Scam- Do Not Use
DO NOT USE!!! I used bungalow to rent a room near school and I was extremely disappointed with the condition of this place. I picked up my keys and went to the apartment and it was nothing like the video tour.
The whole place was disgusting and smelled like sulfur and pee even before we entered the apartment. I walked in and the place looked nothing like I expected. The room I was assigned was filled with stuff and I was told to inhabit a different room that was half the size of the one I was paying for.
There were ash trays all over the apartment and the whole apartment reeked of smoke and urine. I was under the impression that someone from Bungalow was going to inspect the room before I moved in.
My room in question had a dog crate and was covered in dog pee. The whole apartment seemed like it hadn't been cleaned for months - even though they charge a fee for cleaning.
The two bathrooms were in shambles and falling apart- nothing like represented in the pictures or videos! I have never seen such misrepresentation and blatant false advertising. Trying to get my money back was an even more frustrating process than above. I didn't inhabit the room at all and they refused to refund me my money and want to charge a $1000 fee.
I'm in the process of going to court to get my money back but BEWARE AND DO NOT USE!!

Lyra C
I must say that the home that I moved into was very well maintained although it had been vacated quite a while ago. I like everything about this place and in my opinion I got a decent bargain.

Siobhán
They overcharge for their housing by miles. They skimped on all the fancy "updates" they claimed to make (our grout is peeling back the vent hood in the kitchen wasn't properly wired, the thermostats are malfunctioning, the wiring in the house is sketchy, painted over the windows and we had to cut them open, etc).
They are not helpful or attentive to issues (took them 2 months to try and fix our washing machine and the property owners ended up doing it and had a nightmare time getting compensated for working on their own house when it was bungalows job to do it). App breaks down all the time. Several employees have been very rude to me.
They changed our lease mid-term and raised our utilities even though they promised a flat rate at signing. Advertise fire places you can't use. Cancelled community events and then didn't refund us. You can't cancel the option to have your home cleaned (even in a pandemic) they charge you regardless and the cleaners will take pictures of your home on their personal phones.
They advertise housing to out of state clients, they're obviously trying to attract Californian influencers. They contribute to the ongoing gentrification of our city with no regard or respect to the communities they disrupt. They are profiting from the housing crisis by leasing houses from owners and overcharging for rent driving up the cost of living all over town. They do not offer any kind of meaningful rent assistance and do not care about their tenants.
I could go on and on. Absolute garbage, do not recommend.

Cassie
Bungalow should be avoided
Not responsive after filing with a 3rd party: This message is in regard to your complaint submitted on 10/25/2021 against Bungalow Living, Inc... Your complaint was assigned. The Better Business Bureau has made two attempts to contact the business regarding your complaint.
We regret to inform you that we have not received a response at this time and this case has now been closed as an UNANSWERED complaint in their file. Because we are not a government agency, we cannot force a business to respond. You may wish to contact your Attorney General or like agency. If the company has contacted you directly and resolved this complaint, please let us know immediately.
Should we receive a resolution in the future, we will let you know The Better Business Bureau develops and maintains BBB Business Profiles on companies across the United States and Canada. This information is available to the public and is frequently used by potential customers. In the case of your complaint, the business's failure to promptly give attention to the matter will be reflected in the review we give to consumers about them. BBB regrets that we were unable to assist you further and wishes you the best in your future efforts in resolving this matter.

Sagar W
Do not rent with Bungalow
I rented an apartment with Bungalow for a couple months and had a horrible experience. It's frankly hard to know where to start.
First, getting an actual person on the phone or even over email to deal with any issues is near impossible. Secondly, if you need to terminate lease early for any reason you need to give 30 day notification plus pay a 3 months rent penalty fee.
This in effect means that you will need to pay 4 months rent extra to terminate+ utilities. In my case that came out to nearly $5000 extra. This was despite the fact that the reason I had to leave early was because of a freezer leak which made my room uninhabitable for 2 weeks.
To make matters worse, a new person will email every few days with no prior knowledge of your case, so trying yo explain extenuating circumstances (including a ceiling leak in my room) is near impossible.
Don't get me started on the roommate selection process... has already been written about in the other reviews. Just know it's a joke.

Maggie T
I decided to lease a room with bungalow because of the cost, location of the house, and the company seemed alright. This was a mistake, and I wish I had searched further for reviews. I signed the lease and was shown pictures of the room through a virtual tour and on their website. They had shown me a totally different room; different shape, size, window placements, closets, and location in the house.
When I got to the house 15 minutes after my move in time, the room was full of dirty dishes, half eaten food, dust, and clothes, I was under the impression that someone would check the room between tenants, but bungalow does not. Their customer service was extremely unhelpful, they have no phone number, and were rude and disorganized, they told me I was lying and that they would not help me, I now have to pay for their mistake as they are making me pay for a room that is not the one I was shown, and one I am not able to move into.
Don't lease with bungalow, they aren't a company to be trusted with something as important as housing.

Gabrielle B
Do not use bungalow. Terrible
Bungalow is the absolute worst! We have a roommate that we've been complaining about for the past year because he does hard drugs and is screaming at all hours of the night with his girlfriend on a nightly basis who is practically living here as well while we are paying for all the utilities that she uses. Bungalow has never tried to help us when we have complained about health and safety concerns because of these particular roommates. We actually just were able to get him evicted because he shot off a gun in the house and was arrested on felony assault charges. It shouldn't have to take the cops arresting him for Bungalow to finally evict crazy dangerous roommates.
As other reviews have said, they clearly do not give thorough background checks. I've literally been in tears because I thought that I might die because gunshots were going off in the room right next-door. Apart from not being any help with roommates, we've gotten locked out many times because of the electronic keypads as well. There have been other problems, such as them not helping us with plumbing situations that resulted in a week of gray water flooding the backyard before bungalow did anything. they then had the audacity to say that we would have to pay for it if it happens again.
Also we were supposed to have a cleaning the other day and because there was gun violence the cleaning ladies didn't come, which makes sense. However they tried to say that we had denied them entrance to the house and so we would not be reimbursed for the cleaning. They seriously lied about it so that they could save money .
I would not recommend this to my worst enemy! Do yourself a favor and save yourself the headache of using Bungalow. And might I just say that this is just the tip of the iceberg. My experience here has to been nothing short of a nightmare.

Anj
Landlords --- Stay far away from Bungalow.com
I am a landlord who was promised the moon and the stars and ended up with barely pocket change -- and worse was communication after we signed the dotted line - they are extremely responsive until you sign up with them - afterwards it's just a nightmare Also read the fine print and try to sign up for the absolute minimum period if you absolutely decide to do so - I highly highly recommend you stay FAR AWAY FROM THEM -

Sam P
If you're interested in Bungalow, I'd recommend you look elsewhere. Terrible on so many levels.
I'm being reassigned overseas and Bungalow will not work with me to shorten my lease by 2 months. They either want me finish out the lease, regardless, or pay 3x the rent to get out of the lease early.
This is in spite of 3 other former tenants getting out of their lease with FAR more months left on their leases.
On top of that, it's been an unpleasant experience, overall. They market themselves as a fun, great way to get roommates. However, they do zero screening. They just want a credit check and then they want your money. We've had a racist roommate, a sexist roommate, a roommate that had two different boyfriends living in her room, and a few utterly filthy people living here.
Or when a guy randomly told us he had children and wanted them to start living here on weekends. Who has to ask that in a roommate interview? That should be something Bungalow pre-screens on for BASIC things in a living situation like this. When trying to resolve these issues, there's been little help.
We even have the homeowner telling us that we need to pay him directly because Bungalow isn't paying the homeowner the rent they owe him. Makes me wonder how long Bungalow will be around if they can't pay the property owners.
Then there are the maintenance issues. A year and a half ago, the building door wouldn't open. The electronic lock was malfunctioning. We were locked out for more than a week. Every time we called, it was basically a "we don't know what to do." We're paying you rent for a place we couldn't even get into?!
Then there was the A/C. That was broken for a month, during the hottest time of the year. We got the runaround when someone could come and fix it. In the end, the only thing that was needed was for the refrigerate to be recharged.
We currently have a washer that hasn't worked in 2 and a half months. Very little help. The most hilarious (in that exasperated way) is that there's a pad in our unit that communicates with the front door. But it hasn't been working in almost 10 months.
Without that pad working, we can't receive FedEx, UPS, or signature required packages, because they don't have a key or code to get into the building. And so they can't get ahold of us because that pad isn't working. I've been following up and following up, but it's been MONTHS since they've even responded back.
They're giving bullshit excuses that don't hold up (especially when I gather up all the emails and screenshots regarding this issues from them). They try to blame others, when they dance around the fact that they never respond.
If you want a place to stay, but have them cram you into jenky-made rooms (they add in rooms into apartments to maximize rent they can make vs actual living space) with virtually non-existent maintenance for basic things you can't fix yourself, as well as roommates that you have to screen for things that you never thought you'd have to ask for, then Bungalow's your place!

Here Y
Living with Their Mice is Considered Your Problem
Found out after moving in that there were mice in the ceiling and the walls. They left droppings in the hallway and closet, chewed a hole in the drywall, and the smell started seeping under my closed door into the room. This was over the course of months, as my roommates and I brought this up repeatedly and pest control that Bungalow hired stopped by numerous times to "fix" the problem.
Bungalow's response was apologizing for the "feelings that it caused" with the problem taking so long to fix, while I walked around an entire floor of a house that reeked of mice sending messages that took weeks for a response. Finally had to pay an early termination fee as it was becoming a health hazard, with the constant delays and half-hearted attempts to fix the problem. Don't ever sign a lease with them.

anon
Do not lease with Bungalow. Keep looking. I lived in a Bungalow apartment for six months and would not recommend it to my worst enemy.

Lauren G
I don't even know where to start. Bungalow seemed like a good idea until I signed the lease with them. Since then it has been a completely nightmare. Getting them to do anything is impossible. They never answer when you have a problem, if they do they just say sorry but never actually do anything to fix it. You have to do everything yourself. Paying $150 for utilities and cleaning service is outrages when you have 5 people paying that amount for a mediocre cleaning once a month. They are profiting from taking advantage of the tenants. It actually broke my heart because I was so excited for my experience with Bungalow and it ended up being horrific. I won't even be let out of my lease even after everything they have done wrong. Do not rent from Bungalow, you will regret it.

Annabell C
Terrible and dishonest company
I have lived in this house for a couple of months now and no matter how decent looking their homes may be, they have the worst and most inexperienced staff. Their staff is inconsiderate and do not care about tenants. This company is dishonest and does not try to help tenants when there's a problem tenant, when there is a maintenance issue, or anything. hell we even went 3 weeks without gas because that's how long it took for them to send someone out. Their mistakes even led to my housemates and I almost losing our lives because of a fire caused by Bungalows inability to respond to tenants about maintenance issues - oh and the house didn't have working smoke detectors. So yeah, if you wanna live in a death trap with terrible management, choose Bungalow. Just look up comments on Reddit since that is the only place I could find a lot of Bungalow stories like mine.

Peter M
Los Angeles Bungalow is Incredibly Unsafe
I have lived in a bungalow-managed property for nearly a year now.
In July, we had an awful roommate move in. Dirty, inconsiderate, rude, never helped around the house but worst of all, very unstable - always drinking while on meds, pacing around the house and whispering threats and profanities. It was textbook school shooter behavior.
Bungalow support team was provided with FOUR corroborating accounts (every single other roommate in the house), photographic evidence and correspondence with the roommate in question and STILL refused to do anything about it.
The living situation has become so untenable that myself and other roommates have just decided to find somewhere else to live when our leases are up.