BriskSale.com Reviews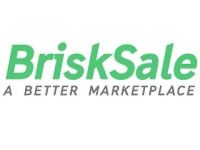 BriskSale.com Customer Reviews

Derrick
BriskSale had some managerial issues but they're back in full force now. The site has been growing and so have my sales. I recommend reaching out to
[email protected]
if you have any issues, they usually get back to me within a day or so. Not the fastest, but it's free so I can't complain.

Christine F
I have been trying to contact for over 2 weeks several messages no reply, looks like scam to me

Barb
I have been buying and selling on eBay and Amazon for years. Here are my initial observations of Brisksale. Brisksale has less than perfect search responses. I tried several normal searches, and got a mash up of responses. They do not use Boolean search algorithms, either. I searched vintage jewelry. I wanted to exclude pins and brooches, and could not. It's very difficult to find items. I received many items mixed in my search that were clearly not jewelry. You can not specify how many items per page, either. It takes forever to browse. Also, all of the initial photos are cutoff.

Thomas R
It's great and free, what's not to love?
Just discovered this free marketplace, it's awesome and the sellers who list there clearly love it. Customer support is awesome, they're quick to help and solve problems. All around I think this is a perfect alternative to Ebay and other web-based platforms.