Brilliance Diamonds Reviews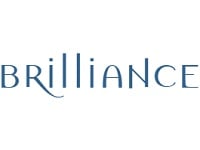 Brilliance Diamonds, found at Brilliance.com is a website which describes themselves as one of the leading retailers of diamonds, engagement rings, and fine jewelry, using all conflict free diamonds and "manufactured in the United States by master jewelers."
How Does It Work?
The Brilliance website says that in the twenty years since they were established, they have become a leading jewelry retailer where all their diamonds are hand-picked by gemologists and then manufactured in the US.
In addition, the website says they have the ability to walk their customers through the jewelry buying process with "clear, honest advice" to make sure that you make the best possible jewelry choice for yourself and your needs.
Like any other online retailer, this website allows customers to browse through their inventory in a variety of different ways, by the type of jewelry you wish to buy, by the style or the stone of the jewelry, or by using their educational guides to direct them toward the right piece of jewelry.
This website also offers their users the ability to create a Custom Engagement Ring, saying that they can have a designer look at an affordable price.
All you have to do is submit your drawings, sketches, or pictures of what you would like the ring to look like, answer questions regarding your preferred ring metal, center stone shape, and preferred price range, and then provide them with any additional notes about the design and ring.
Within a day or two, a representative will contact you about your piece to further narrow down the design options, and then you will be sent their computer renderings showing you what the ring will look like when it is done.
To receive the renderings will require a design deposit from you, the cost of which isn't clear.
Cost/Price Plans
As with any jewelry purchase, the price you pay will be a personal choice, and will vary greatly depending on the metal of the ring, the types and sizes of the stones you choose to have included in your jewelry, and whether or not you choose to pay for any extra features, like engraving.
The website does say that all products will receive Free Shipping, unless you request a Saturday delivery or an overnight delivery for a product priced under $2,000.
Though it is mentioned above that extra features will incur additional charges, the website does say that their Custom Engagement Ring service is free.
Refund Policy
The website does say that they provide a 30 Day Money Back Guarantee, which says that if you are not satisfied with your purchase, you are welcome to return it for a full refund or exchange.
The website does provide detailed return instructions, but since customers must contact Customer Service for a Return Code, they can also ask for specific return instructions for their item at that time.
In addition, this website describes their Low Price Guarantee, which says that a customer who finds an item of identical size and quality at a lower price should contact them because they will beat that price, but the website is very clear that this policy is applied at their sole discretion.
Unfortunately, custom engagement rings, custom jewelry, and any other special orders cannot be returned or cancelled. Rings which have been resized cannot be returned, and design deposits and engraving fees will not be returned.
Customer Service Contact Info
Customers who would like to contact Customer Service with any questions, concerns, or complaints can do so by phone at 866-737-0754, by email at [email protected], or by submitting them directly to their website through the Contact Us link.
Reputation
Unfortunately Brilliance Diamonds seems to have very mixed reviews, without any real consistency in the reviews.
Some customers claim that their customer service team and design team are very helpful and supportive, while others claim that they are difficult to work with and aren't very helpful in resolving problems.
It appears that your experience will be dependent on who you speak with and what your specific issue is.
Competitors and Alternatives?
The online fine jewelry market has really expanded in recent years, with many different retailers offering online branches and even more jewelers existing solely online in order to reduce costs for their customers, including competitors like Brilliant Earth, Gemporia.com, and many others.
If you have any experience with Brilliance Diamonds or their products, please leave your reviews below.
You may also be interested in
Brilliance Diamonds Customer Reviews

Stacey
Be careful. Still waiting on a 10K refund after two weeks. Calling credit card Company for help
Well... I wanted to leave a positive review; I really did! However, it is just not possible. The company is slow to follow through and the owner, who seems to be very friendly, looking back, is just pacifying you when there is a problem. He is a really great sales person but does not like to give you your money back.
I purchased a 10K item. I was charged immediately and that was fine. Took over two weeks to get the item. Ok, that was fine too. I returned the item the next day and they received the return.
Now, over two weeks later and many, many promises, no refund. I am calling our bank to file a claim. Owner is quick to respond, but what he is telling me is simply not the truth and the fact that I do not have my refund, after a full two week since they received the item, is the proof.
Be very, very careful before committing to a purchase. They are great when they are selling you something, but not eager to give you your money back when you decide to return it.
And I paid over $200.00 to ship it back to them out of my own pocket. That was OK too but now I would like my 10K back...

Salwa
Very bad experience Very bad behavior, very bad treatment with (Brilliance.com )I have put an order with then 11 month ago and sent the money via wire transfer for that order and after several email and several phone call I still didn't get my order, so I requested my money back, but still they didn't refound my money.
They Left me with no option but to go to court in order to get my money back.

Jordan
Excellent customer service and beautiful products! My wife gets compliments on her ring everywhere we go! The additional savings vs other jewelers made the experience that much better. Highly recommend Brilliance.com