Brickell Men's Products Reviews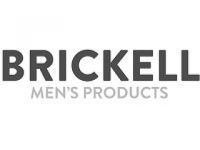 Brickell Men's Products is a men's skincare and grooming company stating that, similar to women, men also need skincare products to take care of their skin.
How Does it Work?
Oftentimes, men ignore skin care products since it is viewed as only for women and more often than not, these products are targeted for women alone.
Men are now realizing that skin care products are important not just for hygiene purposes but for looking good and feeling better as well.
With the use of natural and organic ingredients, Brickell Men's Products offer effective men's skincare and grooming products. Skin care and grooming products for men are nothing new, it has been around for quite some time but are just not as widely used and acknowledged.
This is why most of these products are of poor quality, containing toxic and synthetic chemicals that are harmful to the skin.
However, with today's research and technology, the inclination to use natural and organic ingredients have been proven to provide better effectivity that is safer on the skin.
Products
Creating skin care and grooming products for men is no easy feat. Although there is a market for such for men, it is still not as wide-reaching compared to skin care products for women.
Additionally, men do not take as much time and effort as women to use skin care products.
This is why Brickell Men's products are created in a much simpler and straightforward way to provide quality skin care products that can be used with less time and effort. Brickell Men offers a wide range of skin care and grooming products for men for all skin types.
Generally, they offer all in one wash, facial wash, moisturizer, hair care, hair care, toner, aftershave, soap scrub, day and night serum, aftershave and anti-aging cream for men with various skin types.
These products are carefully designed and created to take care of men's skin without going over the top, providing only what's necessary to maintain a healthy and youthful skin.
Specifically, some products like the Purifying Charcoal Face Wash and Daily Essential Face Moisturizer are made to cleanse your face of dirt without irritating your skin and to hydrate, nourish and protect your skin, in turn, to keep your face looking and feeling healthy.
For men who are still a bit skeptical about this whole skin care routine, the company offers a starter sample kit with 16 products in total for free to start your journey to a healthier skin.
How Does It Work?
Brickell Men's products work just like any other skin care products around. Observe how women in your life apply such skin care products and emulate them.
It doesn't necessarily mean you have to take hours to use such products, remember that they are designed for men.
Just follow the instructions that come along with whatever product you choose and you are good to go.
Cost and Price Plans
Depending on what type of product you choose, the cost for each varies. Ranging from $11 to $147, prices are based on individual products to sets or kits you are to choose.
Although, leaning towards a pricier range for skin care products, these are all natural and organic based products that are already expensive to start with.
If you sign up for the company's weekly grooming tips using your email address, you are also given a 15% off on your first order as a welcoming gift. If you refer a friend as well, you are entitled to discounts of $10 to $20 or more for your future purchases.
The rewards program is also offered for repeat customers by creating an account and logging in to their website to activate the program.
Customer Service
If you have more questions about their products and services offered, you can conveniently contact them through their Contact Us link on their webpage. Simply fill out the form provided along with your queries and wait for a team member to get back to you.
There is also a 30-day money back guarantee offered for customers who are not satisfied with the products. Any products purchased within 30 days of initial purchase are guaranteed for a full refund as long as the item for return is at least ½ full if they are already used.
Their starter sampler kit, however, is not eligible for return and shipping fees for such items or any other full-sized items are non-refundable. The cost of return shipping is also to be shouldered by the customer.
Online Reviews & Complaints
Most reviews online about Brickell Men's products are positive. Even with the website reviewmeta which analyzes reviews using an algorithm to filter out other fake reviews, the company still garnered mostly positive reviews for their products.
Based on a 5-point scale with 5 stars being the highest, the company received reviews ranging from 3.5 to 4.8 stars.
Competitors and Alternatives
Whether you are still not convinced enough to commit to a skin care routine or you maybe just want to explore other options for it, there are other companies you can check out that sell skin care products for men.
These companies also offer skin care products made with natural ingredients that are specifically engineered for men. The Native Man Skin Care is a Melbourne-based company offers skin care products for men that are very straightforward at a reasonable price.
They offer few products with the function of multiple products for men who have almost no time to spare. Om4Men is another company that offers the same natural skin care products with the focus on skin types for men.
Grouped into four systems to provide the necessary solutions for each type of skin, the content of their products is 71-98.5% organic. FOLS for men makes skin care products for men as well.
They use natural products that are cruelty-free and paraben-free that are geared towards using these products guilt-free.
Where to Buy?
For a wide range of skin care products for men, you can check out Brickell Men's products in Amazon.com. For more complete variations of their products, you can visit their website at www.brickellmensproducts.com.
The Bottom Line
Skin care is not only a women's thing. With both genders having the same membranous tissue forming the external covering of their body, there is no shame in taking care of one's own skin.
With different skin care products in the market targeted for men, it is essential to note that not all of them are created to help your skin. Choose wisely and consider every aspect of such products if they are right for you.
Try out sample kits or other promotional items to check if they are compatible with your skin as well. Be a smart consumer.
If you have any experience with Brickell Men's Products, please leave your reviews below.
You may also be interested in
Brickell Men's Products Customer Reviews

Armando P
Brickell Men's Products Are Crap
These folks need to let people know that their products will ruin your clothes! I was gifted several of their crappy products which ruined several of my expensive shirts. You would think in this day and age they would at least have the decency to put a warning on the labels!