Brian Buffini and Company
Brian Buffini and Company Reviews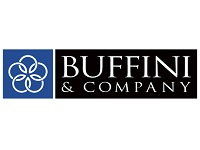 Buffini and Company, headed by Brian Buffini, states that they are the number one coaching and training company in North America for real estate, lending, and service industry professionals.
How Does It Work?
According to their website, people who work in the real estate industry are truly in the business of "lead generation" because the ability to make contacts and connections translates into a more profitable business.
Traditionally, real estate lead generation has focused on paper mailers, internet outreaches, cold calling, walk ins, and more, all of which are time consuming and can be very expensive.
Brian Buffini and Company promises to teach people an alternative that focuses on effective relationship building as a method of lead generation, resulting in less time and money for steadier leads which result in a steadier stream of income.
The goal of their training program is to build a database of solid client relationships, provide them with excellent service they'll remember, how to stay in contact with them so they will always think of you when they need a professional, and become the person they want to recommend to their family and friends for their own real estate needs.
Currently Brian Buffini and Company offers three different training seminars and workshops, which include Brian Buffini's Success Tour, The MasterMind Summit, and The Peak Experience.
Cost & Price Plans
Their training workshops and seminars vary in price depending on the length and depth of the workshop, and range from $95 to $2500.
For customers who are unsure of whether or not they are ready to make an investment with this company, there is a free web seminar series which allows prospective customers to see what kind of strategies and approaches are being offered by Brian Buffini and his team.
Refund Policy
Unfortunately their website does not currently provide information about returns or refunds. Instead, they only offer a telephone number and encourage those who have signed up and those who are considering signing up to call them and speak directly to a representative.
Customer Service Contact Info
Customers who wish to contact Customer Service with questions, concerns, or complaints can do so by phone at 800-945-3485.
Reputation
Despite describing themselves as the "number one coaching and training company in North America," there are very few reviews, articles, or coverage about this company and what they have to offer their customers.
Competitors and Alternatives?
There are many, many different companies, organizations, and people who are willing to teach people various strategies and approaches to real estate investment, including Ron LeGrand, Dave Ramsey, Than Merrill, and many others.
If you have any experience with Buffini and Company or Brian Buffini, please leave your reviews below.
You may also be interested in
Brian Buffini and Company Customer Reviews

Andy G
The best referral network ideas come from this training. Buffini explains the importance of keeping in contact with your buyers and sellers. I highly recommend Peak Producers.

Perrin C
Buffini and Company _ Realtors Coach
I have been with Buffini for a number of years. From the basic "Blue Box" only level up to One to One Coaching. For me, my personality and business model it is a perfect fit.
If you believe in a relationship driven business rather than a transactional model it is the best. I have recommended the program to a number of people that are currently active in the program.
The materials, support and response, in my experience, are very good and high quality. But if you think it is a magic bullet you will be disappointed. It takes a lot of work. Buffini provides the frame work and accountability you provide the sweat.

Rob
I am just finishing the Buffini course, Referral Maker--Peak Producers. It has been a n informative course, but all of this material can be found in numerous books for under $20.
In addition, their online software, is not intuitive, has many glitches, and the so-called- customer reps do not returns calls.
The material in the course is over 5 yrs old, is lame and stupid, and evidently thy have not updated their online referral maker system in that many years. Overall , I would not recommend this course. Look elsewhere.