BrainHQ Reviews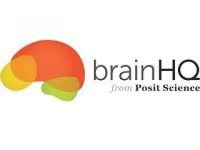 BrainHQ.com is a website and mobile application for brain exercises from creator Posit Science, who claims that these programs have been clinically proven to help you think faster, focus better, remember more.
How Does It Work?
According to their website, BrainHQ is a brain training system built and tested by a team of 100 international neuroscientists and other brain experts who have published more than 70 scientific papers showing the benefits people can receive from their exercises.
BrainHQ allows their members to choose courses that can help them meet their specific goals, whether that is to perform better at work, improve your reflexes, improve hearing, or anything else that is important to you.
All trainings can be scheduled by designed, based on personal preferences and an initial baseline performance when you begin your training.
The exercises provided on their website will help you improve your attention, memory, brain speed, people skills, navigation, and intelligence.
All exercises will automatically adapt to your personal skill level, so that you are always training at the right level for your brain to make the most improvements.
As you train, BrainHQ will chart your training, show you how much you've improved, and how you compare to others. You can also set email reminders to see for the new courses that you haven't completed yet.
Reputation
Brain exercises and brain training programs like those offered by BrainHQ are actually pretty controversial, with publications like Scientific American and Psychiatric Times pointing out that the published studies referenced by the BrainHQ website were performed on animals and not people.
However, that doesn't mean that the benefits shown in animals can't also be present in people.
In fact, there are some new studies and work being done which show that there can be positive benefits from these kinds of activities, though the same positive benefits can arguably be gained from free activities like crossword puzzles or maintaining an active social life as you age.
There are many customers who are generally happy with what they've received from their BrainHQ subscription, though there are others who have complained about the graphics and the interface, stating that they should really be updated for a better user experience.
Customer Service
Customers who need to speak to Customer Service for any reason can use their live chat feature on their website, email them at [email protected], or submit their comments and questions directly to their website through their Contact Us link.
Cost & Price Plans
Customers who are unsure whether or not this program is the best for them are able to try their free exercises to see whether or not their format and their training is right for you before you sign up for their paid subscriptions.
If you do decide to enroll in a paid subscription, customers can choose between a monthly subscription, which costs $14 per month and is billed on a month-to-month basis, or a yearly subscription which costs $8 per month and is billed on an annual basis of $96.
Mobile Options
Currently BrainHQ offers a mobile app for devices that use the iOS operating platform, but there is very little information about applications available for other platforms.
Refund Policy
BrainHQ does not publish a clear refund policy on their website.
Posit Science states that each case of a requested refund will be handled individually, and that they do not offer partial refunds for months of service that are not completed.
The BrainHQ website states clearly that they do not have to provide a refund for any customer who chooses to cancel their subscription.
Competitors and Alternatives?
In the last few years, the concept of brain training has become very popular, and the companies that offer these kinds of exercises have begun to multiply, resulting in many different companies that offer brain training exercises like Lumosity.com and others.

If you have any experience with BrainHQ or their services, please leave your reviews below.
You may also be interested in
BrainHQ Customer Reviews

Clive
Still billing two years after cancelling :-(
My father went into a nursing home [with dementia] over two years ago. [That in itself suggests PS' offerings aren't "useful".] Twice I have contacted PositScience to cancel his subscription. They were very prompt in discontinuing the regular emails, but two years on are still billing my credit card for annual subscriptions. I don't even get an email notification that the annual charge has happened, it just appears on my bank statement each year. FRAUD.

Linwood L
Nothing works unless you pay. -> scam.
I used to be signed up, but now nothing works.
Now it seems to be pretty much a scam to get money.

Yusuf Y
They suspended my account
They suspended my account rather than acknowledging that there are bugs in their game
The support response speaks for itself:
(Short summary: I've reported a bug, with a screenshot attached. Rather than acknowledging my question or even that there may be a problem, or that they'll look into it, he completely avoids he question and starts lecturing me on the fact that I didn't have a question mark in there, and therefore there is no question.)
Then, I contacted their VP of marketing and explained that I got a snarky support response.
Believe it or not, after this, they actually *SUSPENDED MY SUPPORT ACCOUNT*.
So they are so egocentric that rather than acknowledging that there may be a bug, they suspend a client so they can bury their head in the sand!

John W
Fun, but Skeptical of Percentile Scores
I have been playing around with this for awhile. Keeps me amused but I doubt the value. Also, even I seem so always score in the upper percentiles even if I do poorly. My guess is that everyone who takes these "tests" scores above average. No one want to pay money an be told they are in the lower percentiles. Feels more like marketing than science. Or, maybe I am just so very bright?