BookVIP.com Reviews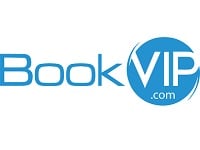 BookVIP.com is a travel website and service that aims to offer their customers lowest prices on vacation getaways to premier travel destinations throughout the world.
How Does Book VIP Work?
According to their website, BookVIP.com has been in business since 1998 and have grown to be one of the largest discount vacation companies in all of North America at this time. Much of this growth is due to their low prices.
BookVIP.com states that they have partnered with some of the most popular hotels in high demand travel locations around the world so that they can offer their customers some of the lowest available prices in the travel deal market.
To see what deals they have available, customers simply need to go to their website and search through their categories, including Hot Weekly Deals, All Vacation Deals, All Inclusive Deals, and more.
If you have a specific destination and travel dates in mind, you can submit those to their website and see what travel deals come up, and if you choose, you can also compare the deals you find on this website to other popular websites just by checking a box.
Cost/Price Plans
Using this service to find information on available vacations and travel deals, as well as to find important travel information, is always free.
When it comes to the cost of your vacation or travel deal that is always within your own control – the prices and fees will be clearly laid out before you are asked to make your reservations or to confirm any payments.
The website also mentions that they do have a low price guarantee for their customers, which states that if you find a better price online for the same hotel or vacation package, they will gladly match that deal for you.
Refund Policy
Unfortunately this website does not appear to offer any information regarding cancellations or refunds at this time.
This is actually a fairly serious issue and concern that should trouble prospective customers, as making travel reservations and plans can be a significant expensive for most people.
Because of this, travelers typically want to feel as though this payment is being properly protected and that they will be taken care of in case something occurs which prevents their trip.
Because of this, it is recommended that all prospective customers contact their Customer Service team to get specific details about any existing Cancellation and Refund Policies.
Customer Service Contact Info
Customers who would like to contact Customer Service with any questions, concerns, or complaints can do so by phone at 888-849-8450.
Reputation
Unfortunately this website appears to have very poor reviews, almost all of which mention the same complaint.
These customers all claim that they were promised a specific price and a specific travel time, and after they made their purchase they were told that in order to actual go to that same hotel or travel on the promised dates, they had to pay further fees.
There are so many claims of false advertising for prices, that it appears that customers should likely consider going to another website to make their travel arrangements.
Competitors and Alternatives?
Travel websites are one of the most competitive and saturated markets online at this time, so if BookVIP.com does not meet your needs, there will certainly be a website who will.
Customers should look for websites based on where they are traveling from, where they are hoping to travel to, or the type of trip they are hoping to take – a cruise, an all-inclusive deal, a ski trip, or anything else.
If you have any experience with BookVIP.com or their services, please leave your reviews below.
BookVIP.com Customer Reviews