BookVIP.com Reviews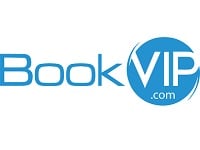 BookVIP.com is a travel website and service that promises to offer their customers the "absolute lowest price on vacation getaways to premier travel destinations throughout the world."
How Does BookVIP Work?
According to their website, BookVIP.com has been in business since 1998 and have grown to be one of the largest discount vacation companies in all of North America at this time. Much of this growth is due to their low prices.
BookVIP.com states that they have partnered with some of the most popular hotels in high demand travel locations around the world so that they can offer their customers some of the lowest available prices in the travel deal market.
To see what deals they have available, customers simply need to go to their website and search through their categories, including Hot Weekly Deals, All Vacation Deals, All Inclusive Deals, and more. If you have a specific destination and travel dates in mind, you can submit those to their website and see what travel deals come up, and if you choose, you can also compare the deals you find on this website to other popular websites just by checking a box. &nbsp
&nbsp
Cost/Price Plans
Using this service to find information on available vacations and travel deals, as well as to find important travel information, is always free. When it comes to the cost of your vacation or travel deal that is always within your own control – the prices and fees will be clearly laid out before you are asked to make your reservations or to confirm any payments.
The website also mentions that they do have a low price guarantee for their customers, which states that if you find a better price online for the same hotel or vacation package, they will gladly match that deal for you.
Refund Policy
Unfortunately this website does not appear to offer any information regarding cancellations or refunds at this time. This is actually a fairly serious issue and concern that should trouble prospective customers, as making travel reservations and plans can be a very expensive investment for most people, and they want to feel as though this investment is being properly protected and that they'll be taken care of in case something occurs which prevents their trip.
Because of this, it is recommended that all prospective customers contact their Customer Service team to get specific details about any existing Cancellation and Refund Policies.
Customer Service Contact Info
Customers who would like to contact Customer Service with any questions, concerns, or complaints can do so by phone at 888-849-8450.
Reputation
Unfortunately this website appears to have very poor reviews, almost all of which mention the same complaint. These customers all claim that they were promised a specific price and a specific travel time, and after they made their purchase they were told that in order to actual go to that same hotel or travel on the promised dates, they had to pay further fees. There are so many claims of false advertising for prices, that it appears that customers should likely consider going to another website to make their travel arrangements.
Competitors and Alternatives?
Travel websites are one of the most competitive and saturated markets online at this time, so if BookVIP.com does not meet your needs, there will certainly be a website who will. Customers should look for websites based on where they are traveling from, where they are hoping to travel to, or the type of trip they are hoping to take – a cruise, an all-inclusive deal, a ski trip, or anything else.
If you have any experience with BookVIP.com or their products, please leave your reviews below.
BookVIP.com Customer Reviews

Brenda K
Know all of the facts/read all of the fine print
I was totally snookered. I bought 3 nights in an Embassy Suites in Savannah, GA during the initial lockdown of COVID (March). Not sure if the ad on Facebook lauded to or I inferred they were able to offer the great deal due to COVID. I would bet the ad alluded to the great prices were due to the hotels lack of travelers.
Today, September 15, I went to book my stay in Savannah. At that time it was disclosed that we had to attend an 120 minute timeshare presentation. It was also disclosed that I would have to pay a 11% resort fee (at a hotel in the middle of a city) and 12% tax, both based on the retail rate for the room, which could be from$199 to over $900 per night.
I was also asked to sign disclosures and finalize the reservation before reading many disclosures after the "signature". Below, the signature were additional charges which included a late cancellation fee (which I believe was $125) and a no show fee (I believe was $225), both of which would be added to the credit card on file.
Buyer be ware. If it sounds too good to be true it usually is.
I cut my loss at $199, the original amount paid. Yes, I was taken but I cut my loss.

Seth W
On August 23, 2021, my wife and I purchased a vacation promotion package for our family from BookVip, for the amount of $715.00 (Itinerary #: 6371354). The following day I received a Reservation Request which stated; "This is only a Reservation Request, until Ultimate Leisure Club completes and approves the verification process. This does NOT guarantee the availability of the required dates and it is NOT the final confirmation from the hotel."
On or about August 26, 2021, I received a call from Grand Sirenis Cocotal Beach Resort to confirm my reservation for October 9, 2021 thru October 14, 2021. At the time of confirming my reservation and room details, it was then discovered that the room that was presented by BookVip, was not the room that the resort was offering. I asked the resort if I could just upgrade through them directly and was informed that I would have to wait until the day of check-in to see if an upgraded room was available. I explained that I was flying from the States, almost ten (10) hours and didn't want to arrive to the resort, only to find that potentially the desired room was not available. The receptionist stated that I would need to speak to BookVip for any arrangements outside of their promotion package. I informed the receptionist that I did not want to confirm my reservation under the vacation promotion package with BookVip until I spoke with them directly.
On August 27, 2021, I contacted BookVip customer service and asked why they were displaying photos of the Family Suite at Grand Sirenis Cocotal Beach Resort, if their promotion package only offered the Double (Deluxe) Room. The representative informed me that the resort provided the pictures of the room, but that's not the room that they (BookVip) offer in their promotion package. I advised the representative that I purchased the vacation promotion package, based on the details and photos that were presented on their site Grand Sirenis Punta Cana - BookVip.com. I asked the agent if I could pay the difference to upgrade to the Family Suite and I was advised that upgrading with BookVip was not an option. I then informed the agent that I wanted to cancel my promotion package and requested a full refund. The agent advised that I would be able to cancel, but would only receive store credit, not a refund. Note: I cancelled another promotion package with BookVip on August 23, 2021 for Villa del Palmar Cancun, prior to purchasing this package, because they didn't have our travel dates available. The representative at the time informed me that I could cancel the Villa del Palmar promotion package with a full refund, but I had to first purchase the Grand Sirenis Cocotal Beach Resort package. I still have not received the Villa del Palmar package refund.
Therefore, I am requesting rescission of this agreement and a full refund of $715.00 plus any taxes, and/or any associated fees. I am also requesting a full refund of $315.00 for my previously cancelled package for Villa del Palmar. The facts is that BookVip misrepresented their product by promoting photos of a Family Suite on their website, when in reality they only offered the Double (Deluxe) Room. I do not wish to receive store credit from BookVip, because I do not wish to continue business with this fraudulent company. The misrepresentation of images is equal to the misrepresentation of any other information. The images presented in their promotion package, along with the other details was a determining factor when I purchased this product. If BookVip cannot provide the product in which they presented, than likewise I cannot be held to the terms of their promotion package agreement neither.

DL W
The good, the bad, and the ugly.
As with anything, there are pros and cons. We booked with them for a honeymoon getaway about 10 months in advance so we had no trouble getting confirmed. The resort was gorgeous and the service was utterly impeccable. We have absolutely no complaints whatsoever with that aspect.
The problem was the timeshare presentation. We kept an open mind and had we been able to go for it, we may have done so. After talking it over, we decided that it wasn't the right kind of deal for us. If it were just the membership fee, maybe... but all the membership gets you is access to a discount rate for the resorts.
Our "sales" people became aggressive when we said no, and one of them was extremely insulting. Next year when we actually look for a vacation deal, we will not ever use their service again.

Robert W
No special rate with Book VIP
I just called Book VIP to try and upgrade to a ocean view room for my son and his wife and was told that is not possible as they do not offer ocean view rooms. Unlike many reviews that described a very bad experience, I spoke with a very polite woman who did verify that their rates are the same or higher then if we had booked direct with the hotel.
They say they offer a reduced price for attending a time share presentation and that does not appear to be true with the Buenaventura Grand in Puerta Vallarta. Go on line and you will fine all-inclusive prices at or below Book VIP prices.
They have not stayed there yet and I will post another review upon their return as to rooms, service, meals etc.

Laura V
I will have to say that Book VIP is not a "SCAM!" It may not be for everyone but my husband and I have had two very nice Mexico trips through them at a great price. I'm not saying their customer service is great, or that you don't jump through some hoops making the reservation. And, YES, the timeshare presentations are high pressure but just say NO! To us, the 90 min. timeshare presentation is worth getting a great all-inclusion price for a week long trip. You will NOT get your 300.00 credit promised for your next trip either. They are definitely not hassle free, but the trip is worth the price paid.

kathie G
I paid for my tip in January of 2021 at this time I booked my stay for June of 2021. I went through the 2 hour long phone call. I received confirmation of my room. I received a phone call in April from the resort saying my room was double booked. I was not able to talk to anyone to get a refund. Every time I called I was transferred and hung up on.

Ken B
BookVIP All Inclusive is a shady timeshare marketing organization who has no respect for the law and common courtesy. I have received over 50 illegal robocalls from them.
They know it is illegal because they spoof their telemarketing calls and avoid identifying
themselves. The robocalls claim to be from Marriot or some other well known hotel chain.
After getting about 40 calls which I ignored, I started to push "0" to talk to a live operator -(AKA scam artist). I had to play along and give them phony credit card numbers before I could get them to reveal that they are BookVIP All Inclusive. If they do not steal your money outright it appears that you pay them around $1500 and they will sell your name to other timeshare operations.

sonia u
Don't waste your money on book vip
These Idiots just steal your money

Gerardo G
Thhey will not honor our vacation package to Sandos Finesteria Cabo Mx. They can not offer a refund but say we are disqualified for this hotel since I do not live with my girlfriend.

Beverly R
Cancun Villa Resort- 6 days/ 5 nights
After Book VIP secured the total amount for the Vacation Package, I was informed that I was not eligible for the $500 Activity Credit because I was traveling in 2021 not 2020. No where on their Promotional Advertisement mentioned that I had a certain time to travel to secure my promised $500 activity credit. When I requested to speak to a Supervisor I was refused. SCAM! Stay away from them!!!!!

Christy L
This is such a joke, after you buy it to connect with anyone is impossible and then when you get a hold they ares the rudest people! I was told i already used my package and when i told her that ws not true she hung up on me, after 5 months still cannot get anyone to call me back! Stay away from these scam artists!

Vladei K
BookVIP does NOT own any property itself. It is a shady marketing organization that sells customers to timeshare companies who pay BookVIP for "leads". That is why the "packages" look so cheap.
You will be obligated to attend a "tour of approximately 90 minutes" that is nothing more than a high-pressure sales pitch to buy a time-share at the particular resort. In reality it takes around 3 hours of constant hunt for your money at ridiculously overpriced level. If you ever bought a car from a dealership, this is a kind of experience you have to be ready to, just with much higher money to be lost if you fall for it. We've seen many people buying, yet it is very worth to research the timeshare industry before you sign up even for the "cheap vacation".
The way BookVIP operates is outdated to say the least. You have to talk over the phone ONLY, to non-native English speakers (the call center seems to be somewhere in India), who put you on hold many times, are NEVER able to give you the dates you want. They constantly try to "upsell", and the only thing they care about is your credit card number, along with your various personal and sensitive information - your marital status, source and level of income, employer, interests etc. An average communication with them over the phone would last at least 20 minutes (often much longer), with the line dropping and you having the need to call again and to start over with a new person.
The very impossibility to book your vacation through their website should raise big red flags in your brain. Yet you can be sure that this is just the beginning of your grim experience of "cheap luxury vacations". All this is the continuation of the very long story of SCAM within the travel industry. Don't fall for it.
Book your trip and hotel stay with a reputable online or brick-and-mortar travel agency. Yes, you will pay a bit more. But that will be a hassle-free, obligation-free, pressure-free, scam-free vacation of yours. All on the contrary to what you will inevitably experience if you get caught by "the largest in the world" BookVIP that is unknown to 99.99% of the travel public.
BEWARE, and respect yourself and your time. STAY AWAY.

Chelsey M
Do NOT Give them your card number, it is a complete scam with it and cheese and they Dodge your phone calls and calling back. And will never give your money back. Worst experience ever.

David S
Fraud Warning – If BookVIP (a.k.a. Resort Vacations International Travel) Disqualifies You, They Will Keep Your Money!
We received an offer from BookVIP.com for a 5 day/5 night stay at the Omni Cancun Resort. They gave us approximately 6 questions to validate whether or not we were qualified to go; we discovered during this time we would have to attend a 90 minute time-share presentation and we agreed. One week later, we received another validating phone call. Approximately 6 weeks later, we received a second validating phone call. Today, we received a third validating phone call and were told we were disqualified. When we asked how we could qualify, we were told that we would have to fax in our federal tax return from last year. We consider this absolutely absurd. Since we were disqualified, we asked for a refund and were told that there are no refunds, that they were going to keep our $635.68. We believe that this company BookVip.com is completely fraudulent. Fortunately, our credit card company is willing to fight this with them and we have initiated a credit card charge back.
DO NOT BOOK WITH THESE PEOPLE!! They are totally dishonest. There are so many complaints similar to ours listed on the internet.