Bonner Private Research Reviews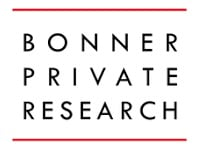 You may also be interested in
Bonner Private Research Customer Reviews

jeffrey b
Don't waste your money on Bonner Private research
I was very unimpressed with Bonner private research. It turned out that Mr. Bonner just loves to tell you about his vacations in his travels and does not provide you the financial advice that you bought the research for. In addition, his whole team does the same thing. They just love to tell you about their vacations and travels around the world, then they tell you just to be conservative hold 35% in cash 35% in gold and the rest and select stocks which actually have only lost money. I find their research is hardly worth paying for. Don't waste your money.

Jla
Beware *Many millennial youth are creating these fake investors.

Gina K
I believe the Bonner newsletters are a scam. They tirelessly go on and on and on about how having their insight has proven results with credible agents of visionary prediction ability and paint this fear based picture that ignites this survival mode of get in and don't miss out before falling victim to their imagined doom and gloom scenario.
I can tell you personally that I've invested in 3 of their "get in quick" stock picks, seeing charts that appear to be trending upwards. Within months though, they have all been steadily declining and I've already lost over half my investment in them all! Unfortunately it wasn't until after going through this that I researched further and saw the investigations revealing their predatory financial advising tactics. I don't doubt that they "pump and dump" their recommendations, profiting off of sorry saps like myself that buy into their schpiel not only by purchasing their crap but again by buying heavily into stocks then promoting them to hype people into buying it, raising the prices before they unload, laughing all the way to their next scheme! They use your own emotions against you to profiteer! Don't fall for it :/

Martin P
He gets nice catchs but...
I started with them in March 2018, the good thing is their advice about what stock I can invest, the problem is that it's just 1 per month, besides they send a lot of emails for offering other products when the only I want is they give me more stocks to watch and see if I could invest... well, I'm already an investor, I paid already for the member life, so with the money I made I think the service was already paid... but I do hope they send more advice than once a month...

Jeff L
I'm not going to lie and said it's made me rich or anything, but it's defintiely opened my eyes up in the world of investment where i was clueless before.
Zero Complaints, still going through the materials but will be making my first investments shortly!