Bonner and Partners Reviews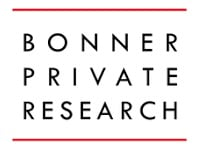 Bonner and Partners is a financial news and media company under which a number of financial newsletters and services are published.
One such publication is the Bill Bonner Letter, where Bill Bonner promises to teach readers about the impending financial crisis and how to protect themselves from it.
How Does It Work?
The Bonner and Parnters website is the home of The Bonner Letter, a financial newsletter which is published by a company that their video presentation refers to as the largest independent organization of financial publishers in the world which is "hardly known" to anyone except financial insiders: Agora Financial.
According to this presentation, Bill Bonner successfully predicted the last five major global economic crises and says that the United States is actually currently on the verge of a sixth major economic meltdown which could impact the whole global economy.
The goal of The Bill Bonner Letter is to teach people how they can protect themselves and their investments from this upcoming crisis.
People who sign up for this financial newsletter will receive a variety of digital reports including: The Great American Credit Collapse, The Crisis Money Guide, How to Get Your Own Homestead on the Cheap, and How to Protect Yourself in a Deflationary Environment.
Customers will also receive an eBook, Hormegeddon, which is "the final word on everything I've spent the past 40 years building," and a 12-month all access pass to The Bill Bonner Letter.
Cost & Price Plans
This website promises their customers that they can get all of the information, reports, and books promises to them for a special price of $49.
Unfortunately, when you go to the payment page you see this isn't actually the case. The Basic Subscription is priced at $49 and only provides a few of the digital reports and a year's subscription to The Bill Bonner Letter.
Premium Subscriptions are priced at $99 and include the full list of digital reports, as well as both a digital and a print subscription to The Bill Bonner Letter.
Finally, their Two Year Premium Subscription is priced at $129, provides all the digital reports listed above, and the digital and print subscription to The Bill Bonner Letter.
Refund Policy
The website does say that they will provide their subscribers with 60 days in which to check out their newsletter and eBooks, and if you decide for any reason that it simply isn't for you, you can contact their Customer Service team by phone and request a refund.
Unfortunately their sales page doesn't provide a link to any Terms and Conditions, so it is difficult to know the full details of the policy.
Customer Service Contact Info
Customers who would like to contact their Customer Service team with questions, concerns, or complaints is to do so by phone at 800-681-1765.
Reputation
This report doesn't appear to have many customer reviews at this time, but there are many independent observations which can be made.
It is important for prospective customers to know that Agora Financial, the small group that "hardly anyone knows about," is actually a very well-known group of financial publishers, one whose products Reviewopedia has covered many, many times.
And a financial publishing company is not a financial services company of any kind. They are simply a company that allows pretty much anyone to publish financial articles, newsletters, and ebooks, regardless of whether they have any financial experience or understanding at all.
And though Agora Financial claims that they are regularly talked about in publications like The Wall Street Journal, the truth is that they can't be found referenced in any major publication, except for the magazine Mother Jones, who wrote an expose on this company and how they've been investigated for poor financial practices by the Securities and Exchange Commission.
The truth is that all financial publishing companies provide a disclaimer about their services, making it clear that everything you read in their newsletters is opinion and should never be acted on unless you do your own due diligence and work with a professional financial advisor, and The Bill Bonner Letter is no different.
Customers who are interested in subscribing to their report should never act on any of their information until it is corroborated by a professional financial advisor.
Competitors and Alternatives?
As mentioned above, Agora Financial offers many different financial products, including BrownStone Research, and there are many other companies similar to this like Stansberry Financial that publish multiple newsletters.
If you have any experience with Bonner and Partners or their publications, please leave your reviews below.
You may also be interested in
Bonner and Partners Customer Reviews

Jla
Beware *Many millennial youth are creating these fake investors.

Gina K
I believe the Bonner newsletters are a scam. They tirelessly go on and on and on about how having their insight has proven results with credible agents of visionary prediction ability and paint this fear based picture that ignites this survival mode of get in and don't miss out before falling victim to their imagined doom and gloom scenario.
I can tell you personally that I've invested in 3 of their "get in quick" stock picks, seeing charts that appear to be trending upwards. Within months though, they have all been steadily declining and I've already lost over half my investment in them all! Unfortunately it wasn't until after going through this that I researched further and saw the investigations revealing their predatory financial advising tactics. I don't doubt that they "pump and dump" their recommendations, profiting off of sorry saps like myself that buy into their schpiel not only by purchasing their crap but again by buying heavily into stocks then promoting them to hype people into buying it, raising the prices before they unload, laughing all the way to their next scheme! They use your own emotions against you to profiteer! Don't fall for it :/

Martin P
He gets nice catchs but...
I started with them in March 2018, the good thing is their advice about what stock I can invest, the problem is that it's just 1 per month, besides they send a lot of emails for offering other products when the only I want is they give me more stocks to watch and see if I could invest... well, I'm already an investor, I paid already for the member life, so with the money I made I think the service was already paid... but I do hope they send more advice than once a month...

Jeff L
I'm not going to lie and said it's made me rich or anything, but it's defintiely opened my eyes up in the world of investment where i was clueless before.
Zero Complaints, still going through the materials but will be making my first investments shortly!