Bondic Reviews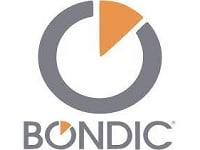 Bondic is an As Seen On TV product whose creators state can repair anything, from glasses to metal products, and is a safer alternative to other adhesive products that use chemicals and heat to activate bonding action.
How Does It Work?
Bondic states they have developed an adhesive that improves on the inconveniences of average glues like the mess and shorter shelf life.
Upon applying the fluid on the damaged area, you will need to expose it to ultraviolet light for it to set.
The liquid epoxy acts like a plastic welding material when it is set, providing a solid grip while also covering exposed orifices up.
Its unique setting feature does not require heat or have toxic chemicals that dry quickly making it safe to use around the house especially with children.
This also means that it is extremely strong and can be used on most, if not all surfaces like ceramics, wood, and glass.
Simply apply a generous amount of liquid on the damaged area and blast rays of ultraviolet light on the opposite side of the kit. Watch it set as it sticks the damaged parts together while adding a layer of protection.
Products
The complete Bondic kit comes in a pen-shaped container with one end holding the liquid and the other end having the ultraviolet light bulb, which is the catalyst for the setting of the glue.
Aside from the complete unit, you can purchase a cartridge refill at a lower cost saving you money. The kit comes with a case that conveniently holds it safely and away from the reach of unwanted hands.
Cost and Price Plans
If you put the price of Bondic liquid plastic welder against the more traditional adhesives, you will see a huge price difference.
The cost of buying Bondic is significantly higher than purchasing super glue. Having said that, the advantages of using this has its draw for consumers to pay more.
You are able to purchase a starter kit of 1, 2, and 3 complete kits.
The package of 1 kit will cost you $19.99 plus shipping and handling and 2 will cost $39.98 which comes with 1 free kit making it 3. A kit of 3 will cost $59.97 and it comes with 2 additional kits.
The package of 2 and 3 kits offer free shipping around the USA. Upon purchasing the complete kits, Bondic offers a 50% discount on a 5 pack refill for only $22.50 as to its full retail price of $45.
Customer Service
To contact someone about questions on the product or your order, you can do so using the contact page on NotaGlue.com, which also discloses the physical address of the company. There is also a live chat feature on the website but no phone number.
Online Reviews / Complaints
Online reviews have heavily praised Bondic about its effectiveness in repairing what they put against it. People who have bought the product on Amazon have rated it 3 and a half stars for its ease of use and its strength.
However, there are some reviews that sheds some downfalls for the use of Bondic.
People have commented that it does not function the same as a glue, however, it is not a typical adhesive, but is more similar to a plastic welder. Aside from that, it generally receives good feedback from its patrons.
Competitors and Alternatives
Bondic vs JB Weld - So how does Bondic fare vs JB weld? JB weld is much more of traditional high strength glue with a full range of different resins to suit the surface and type of material it is used on.
While it may provide a much stronger grip, it may not be as efficient and easier to use as Bondic.
Bondic vs 5 Second Fix - This product is very much like Bondic in terms of the process of repairing materials. It is a liquid plastic welding kit that repairs most surfaces. It is a cheaper alternative to Bondic at just $9.94 for one kit (plus shipping and handling).
Bondic vs UV Light Glue - UV light glue is a product from Visbella who specializes in adhesive products.
While Visbella mainly focuses on the traditional glues, they have released a similar kit to Bondic without the glue and using plastic welding technology.
Other popular options include Gorilla Glue and Flex Glue.
Where to Buy?
While choosing what to Bondic product to buy, it is also just as easy buying it. Their official website makes it easy to choose with its simple user interface.
Simply choose the number of kits you want to purchase and head over to the checkout. Bondic is also available in reputable online retailers like Amazon.
The website accepts two popular methods of payments, PayPal and Amazon Pay.
The Bottom Line
Bondic has been taking the market by storm with a lot of good reviews online. The ultraviolet plastic welding technology has recently gained popularity against the traditional glue making it a more convenient way of repairing broken items.
But before investing in a kit, it should be taken into consideration that Bondic is not a glue, rather a liquid plastic that acts as weld that hardens when exposed to the UV light.
If you have any experience with Bondic or their products, please leave your reviews below.
You may also be interested in
Bondic Customer Reviews

Davis Y
NO needle piece under the end cap.
Received 3 Bondic's but NONE of then included the needle piece under the end cap. I can see the plastic liquid but no way to squirt it out. (maybe use a tooth-pick?). There does not seem to be any remorse for receiving an incomplete item!!

Richard B
Like Superglue it works only on some materials. When I read that it was a plastic adhesive I thought finally something that will glue hard plastics together, however, not true. The glue when cured is maleable and therefore not strong to hold two hard plastics that need welding. Works great on frayed cables and such where maleability is desired.

Five-o M
Bondic customer service does not exist. If you have any billing or shipping issues, there is no one to talk to, and forget about e-mail responses. I did happen to get a phone number(1-855-668-2458)but only get a automated voice message, and no return calls.