Boatsetter Reviews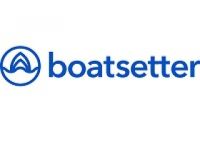 Visiting a city, and looking for a way to get out on the water while you're there? Boatsetter could be the answer to your boating adventure dreams.
Based in South Florida, Boatsetter is a boat rental company that provides a global marketplace for any kind of boating experience. With over 15,000 vessels available in the United States and Canada, as well as hundreds more around the world, Boatsetter wants to be your answer for boat rentals.
What Is It?
Since the company was founded in 2012, they have facilitated more than 26,000 rentals. Boatsetter has a focus on safety, and so rentals include insurance available throughout your entire experience as well as 24-hour on-water support.
The platform has anything from jet skis to luxury yacht charters available to rent. In town for a bachelor or bachelorette party? Boatsetter has you covered with boats meant for large groups and a fun time. You can also plan for specialized experiences like fishing charters or watersports like waterskiing.&nbsp
&nbsp
The most popular cities are Miami + Miami Beach, Seattle, New York City, Chicago and San Francisco. There's plenty to see from the water in each of these cities and you can get a real tour from the boat, especially if your captain knows a lot about the history of the city. For example, in San Francisco, you can pass under the Golden Gate Bridge, loop around Alcatraz, or simply take in the natural wildlife of the area.
How Does Boatsetter Work?
As a renter, it's simple to plan for your future boating adventure. Search for your perfect vessel. Explore all of your options across the global, privately owned fleet with Boatsetter. Then connect with boat owners and captains, and book your dates so you can get ready to sail away on your adventure. There is no boating experience required – you can connect with captains through their network to ensure you have someone at the helm making your experience the best it can be.
As a captain, you can sign up to run boats and start making money for what you love to do. The site shares a sliding scale to demonstrate how much you could be earning per month as a captain – as an example, with just one assigned small boat that rents 16 full days per month, you could be making $4,800 per month, plus tips. Being a captain on Boatsetter allows you to build your own career as a charter captain, with no fees to join as long as you have a captain's license.
As a boat owner, this is a great way to reduce the cost of ownership while getting to use your boat whenever you want. This works like renting your house on a site like AirBnB or your car through an app like GetAround. You control availability, pricing and rules for your boat, and you can personally accept or decline rental requests.
Under USCG rules, you are required to have some kind of commercial charter policy covering your boat during rentals. You can either choose to provide your own, or use the peer to peer program they provide through GEICO and BoatUS. All renters are screened, and you can rent out your boat with an assigned captain so you have peace of mind that an experienced professional is at the helm.
Cost and Price Plans
Fees vary based on the boat selected and the associated insurance policy, but all items are shown at check out before confirmation. Here's a breakdown of what you pay for:
Boat Price: this is the rate price the owner has set for a booking
Captain's Fee: if you are booking with a captain, all bookings will include a captain fee to cover his or her payment
Renter Service: a service fee charged per rental, which helps Boatsetter provide a safer and more secure booking experience as well as dedicated support through your boating adventure
Renter's Insurance: select boats may require additional insurance to book, and this helps cover the cost of insurance
Taxes: certain US states require a tax for rentals
Security Deposit: held on the renter's card to cover any incidental damage or lost items. This is placed on the card 48 hours before the rental, and released 48 hours following the rental if no claim has been filed.
If you cancel your trip, the cancellation is effective immediately. The total refund depends on the cancellation policy set by the owner. There are three cancellation policies that owners may apply to their bookings (flexible, moderate, and strict). The weather policy allows for a full refund if Boatsetter issues a weather cancellation.
Competitors and Alternatives
Boatsetter is a unique company that seeks to connect the boating world in new ways. There aren't many other companies providing a similar experience, but the biggest competitor is certainly GetMyBoat.
GetMyBoat is the world's largest boat rental and water experience marketplace, and so they do have far more options than Boatsetter, both in terms of locations available and vessels to choose from. Both platforms have online and app interfaces that are easy to use, from a renter or owner perspective. Both Boatsetter and GetMyBoat dramatically reduce the amount of time it takes to rent a boat, and are solid marketplaces.
Customer Service
Boatsetter's customer experience is extremely accessible through the app or the customer service request portal. There have been a few complaints from renters about interactions with owners, but they seem similar to complaints against individual Uber drivers or VRBO house renters. The interactions between owner and renter can be very difficult to control in these "sharing" platforms or marketplaces. The vast majority of experiences seem to be positive with very accessible and helpful customer service.
Online Customer Reviews/Complaints
Boatsetter has been featured in the press dozens of times, with rave reviews of the experience booking and actually boating with them. There are nearly 60,000 reviews averaging 4.92 stars. Each boat and captain also have reviews, so you can easily check out the past experiences of other renters to ensure there's a record of great adventures with your booking.
Is It Worth It?
Overall, Boatsetter is a solid platform for vessel-sharing, with great reviews and customer experiences. This company will get you out on the water for whatever adventure you seek.
0 'Boatsetter ' Reviews