Bluvys Glasses Reviews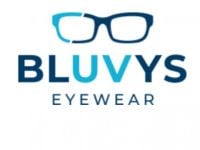 You may also be interested in
Bluvys Glasses Customer Reviews

Cmick #
I agree with the other review here!!!
I also ordered a pair of the aqua about a month ago - finally got them and they were 'clear'!??- but decided to keep them and try them anyway. While I haven't used them a lot!??-- I haven't really noticed them making a large amount of difference!?? - and have seen other options on Amazon starting at $15.95!!??
Also upon opening the package, - I noticed that other than the return address on the outside of the package--there was absolutely'NO'!!-' information on the inside as to an 800 number, contact information - or even any kind of directions on how to use them'!??-' Gave me the impression of it all being kind of a scam outfit'!??
Would avoid this outfit like a plague!

J.J.
I ordered an Aqua" (Blue) pair of Bluvys, paid almost $50 in all (yes, after the 50% off), but they kept sending me the CLEAR colour frames!! For some reasons, they can't send me the "Aqua" colours, every time I called their c/s number twice.... ended up got 2 pairs of the clear ones.
I got suspicious about the "quality" of Bluvys after using them to play games on my phone at night, they didn't seem to do what they claimed their glasses would, my eyes were still blurred, fatigued, couldn't focus after wearing them for a while, my eyes were just fine before I put Bluvys on though.
So, I decided to find out if there's any reviews about Bluvys online, and I came across your site.... seems to be the only review outside Bluvys own reviews (like you said). They didn't bother to ask me to return those 2 pairs (the clear frames) they sent me, wouldn't give me return label, and I asked for it. Guess, the return would cost them more than their glasses?!?!! Makes you wonder, doesn't it??
I bought a pair from Amazon after that, and they are much.. much.. better than Bluvys, can feel the differences wearing them instantly... AND a heck cheaper too!! Since I can't seem to find any reviews to convince me that these Bluvys glasses are nothing but glorified cheap reading glasses disguised as high quality Digital-Eye-Strain glasses (aka Blue light blocking glasses), in other words... SCAM!!
One thing positive was that their c/s refunded my money quickly since they couldn't promise that the Aqua (blue) pair could be sent to me.