Blueland Cleaning Products
Blueland Cleaning Products Reviews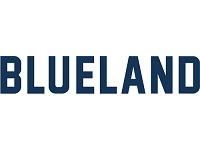 Blueland Cleaning Products is a company marketing refillable cleaning products that they state help customers clean their house in an eco-friendly way.
How Does it Work?
Blueland states they're on a mission to help customers rethink the way they clean their house.
As seen on Shark Tank, this company has a mission to reduce the amount of plastic we contribute to landfills. Although plastic was designed to last forever, most of it is only used one.
From your plastic toothbrush to your disposable water bottle, items that really don't need to be contributed to the landfill are still sitting there - and they're not breaking down any time soon.
To make matters worse, over 14 million pounds of trash is dumped into the ocean each year. This trash shows back up in our food supply and in our water.
Did you know that 90% of the water you drink and 33% of the fish you eat contains microplastics - and that these microplastics are leading to serious health problems?
Even more seriously, plastic has been found in 100% of marine turtles, 59% of whales, and a large number of seabirds, seals, and other creatures, too. Scientists estimate that by 2050 the ocean will contain more plastic than fish.
Blueland wants to start cleaning up the environment by starting in the home.
Cleaning products, which are traditionally sold in disposable plastic bottles, are a major culprit behind this environmental degradation.
Blueland's products, on the other hand, are sold in environmentally responsible packaging that is 100% reusable.
Here's how it works. You start by filling your Forever Bottle with water.
Then, you drop in your eco-friendly cleaning tablets. You can clean in just minutes, with no stirring or shaking required.
You get all the cleaning power using just 20 ounces of water and a tablet of cleaning detergent the size of a nickel.
Blueland's bottles look good and work just like new, even after hundreds of uses. The bottles don't leach plastic or break down over time. They are also shatterproof and BPA free. Plus, they are rated and certified by leading environmental organizations.
Cost and Price Plans
Ready to start cleaning your home with Blueland? The company has several products for you to choose from.
The easiest and most cost-effective way to get started is to purchase the Clean Essentials Kit.
This comes with four Forever Bottles and three cleaning tablets. You get tablets to replace your standard glass cleaner, bathroom cleaner, and general cleaner, too.
You even get a foaming hand soap tablet with disinfectant properties. This offers a 20% savings versus individual starter sets and starts at $38.
You can also buy multi-surface cleaners, foaming hand soaps, bathroom cleaners, and glass cleaners individually. Starter sets and kits start at $29.
These starters and kits come in fresh scents like iris agave, lemon, and eucalyptus. They are safe to use around kids, pets, and adults, containing no parabens, phthalates, or OVCs.
The tablets are 300x smaller than most cleaning solutions but pack the same punch - plus, they're more affordable. You'll just buy the bottle once and pay $2 apiece for refills.
Refill sets, which contain multiple refills, are $6. You can also sign up for a subscription.
Is Blueland Cruelty-Free?
The products are not only cruelty-free, but they are also safe for people who have sensitivities or allergies to soy, nuts, and gluten.
Made out of naturally derived ingredients, they also exclude the most common allergens to be hypoallergenic.
Though not certified organic, they are vegan and pH-balanced.
Competitors and Alternatives
Like Blueland, there are many other cleaning supply companies on the market that want to offer eco-friendly home essentials.
Blueland vs. Grove Collaborative - Grove Collaborative offers home essentials, laundry supplies, personal care items, and pet essentials.
When it comes to this company's cleaning supplies, you're going to pay a little bit less - the hand soap starts at just $3.89.
However, what is important to note is that Grove Collaborative does not just sell its own cleaning products but also sells those from other retailers - meaning you might not always receive a consistent level of service.
Blueland vs. Trumans - Trumans markets itself as the "coolest cleaning company on the Internet. Probably."
Truman's offers a free starter kit and then refills that work with all Truman's bottles - just like Blueland. Prices are comparable to those of Blueland.
Blueland vs Supernatural - Supernatural offers a variety of cleaning products as well as essential oils.
These are around the same price as the products offered by Blueland, but additional products are available for wood, granite, and other special needs. They also have stainless steel bottles.
Online Customer Reviews/Complaints
Customers appreciate the clever design and applications of Blueland products.
When reading the average hand soap review, you'll notice that customers reference how consistent the tablets are across the brand.
While most cleaning brands don't use tablets because the quality of tap water varies from city to city, ultimately affecting the efficiency of the Blueland tablets, Blueland is different. Blueland works with a team of chemists to make sure the tablets always work.
The one major complaint about Blueland products? They're still being developed.
Although customers rave about how well the existing Blueland products work, there are still no options for dish soap or laundry detergents in the works.
Otherwise, Blueland tablets reviews are overwhelmingly positive. Customers love how they smell and love how they work even more. Plus, there's no more guilt about worrying about damaging the planet!
Customer Service
If you need to contact someone at Blueland, you can easily do so by reaching out via email to [email protected]
In addition, the company has an email newsletter that will alert you to new products, news, and special offers.
Where to Buy?
You can order Blueland cleaning bottles and tablets from the manufacturer's website. In addition, select products can be found on Amazon.
If you have any experience with Blueland Cleaning Products, please leave your reviews below.
Blueland Cleaning Products Customer Reviews

Gary E
Hand Soap Pumps Fail Frequently
Interesting that a company that wants to reduce waste creates plastic pumps that do not work and have to be recycled.

S B
Hope the product works as just spent over $150 on the starter set! Hope they have upgraded their bottles! May not have got it if read this first - understand if they are biodegradable - but should last and not leak as others are saying.

Susanne F
Excellent hand soap - Dishwashing powder not so much
I purchased the Blueland starter kit about a year ago along with dishwashing tabs and laundry tabs. I absolutely LOVE the handsoap and dispensers and just bought two more, so I can have one in each bathroom as well as my kitchen. The other cleaning and laundry products also work well.
However, with my latest purchase I decided to try out the dishwashing powder, and that has not worked so well for me. It is not that it doesn't clean well, but the powder is so fine that, when I pour it - and I do this very carefully - a cloud rises and I cannot avoid breathing it in, even though I try to hold my breath and I end up with a coughing fit and can feel it in my nose for hours afterwards.
As well as being uncomfortable, I am sure it cannot be healthy to breathe in this fine detergent powder, so I won't be buying that item again.

Lorena M
Great concept, but delivery needs work
I ordered the first starter kit a couple of months ago. I have now had 3 bottles crack and leak. Customer service is great, and has replaced them each time, but if they are constantly replacing the bottles, it seems like it is defeating the purpose of less waste. I am not going to even bother to e-mail them after this last one.

Stacey
Forever Bottle Not Forever
I love this company and what they stand for. I love the cleaning supplies and the soap. I didn't love that my bottle broke the third time I used it. It wasn't because I dropped it or banged it against something, it just broke. The customer service was great and they replaced it for me. I just hope it was a fluke and it doesn't keep happening. What I also don't love is they deleted my review off their website

Christie B
Love the product but the bottles leak