Blue Heron Health News Reviews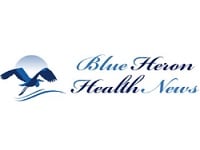 Blue Heron Health News are the publishers of health and fitness articles and guides that cover a variety of topics and aim to provide their readers with actionable advice that could improve their health.
Their website offers articles, videos, and recipes to help people achieve their goals. They provide a combination of free and paid content to their users.
Products and Programs
Blue Heron Health News has materials that cover a wide range of ailments and medical issues. Some of their most popular programs Include:


The Blood Pressure Exercises
Type Two Diabetes 3 Step Strategy
Stop Snoring Program
The Arthritis Strategy
Vertigo and Dizziness Program


You can also search their site by conditions to see if they have resources specific to your exact needs.
Customer Reviews Complaints
There are not many real customer reviews available online, most of the published reviews are from affiliates promoting the products.
The audio version of Christian Goodman's Blood Pressure Exercise Program had mixed reviews on Amazon.
Some customers complain that it was merely a collection of relaxation techniques and some basic diet and exercise advice.
When it comes to health advice it is important to do your own research and not just rely on one health program for answers, especially when it comes to serious issues.
Always consult with your doctor and do as much research as possible there are many online resources that can save you money with solid free information.
Customer Service
If you have any questions regarding their products you can reach someone at:
(828) 484-4554 or via their website contact form at blueheronhealthnews.com/site/contact-us.
The company's address is listed as:


Blue Heron Health News
14525 SW Millikan Way #33495
Beaverton, OR 97005-2343


The majority of their guides are sold through 3rd party service ClickBank so if you have billing issues it may be easier to go directly through them.
This also means that the products are under their no questions asked money back guarantee.
Cost
Most Blue Heron Health News programs retail for around $50.
Competitors and Alternatives
There are many sources for health information and you should stick with whoever you find most effective and motivating through your health journey.
Some other popular health gurus include: Chris Kresser, Dr. Izabella Wentz, Amy Myers MD, and Dr. Josh Axe.
Where to Buy?
You can order all Blue Heron Health News products directly from their website at BlueHeronHealthNews.com.
If you have any experience with Blue Heron Health News or their services, please leave your reviews below.
You may also be interested in
Blue Heron Health News Customer Reviews

Bobbie C
Research for Yourself - its your body & mind, this is a starting place for me!!!
I've recently purchased the online version of CKD, you know what, i am still reading through the 100plus pages, it makes sense, some of the advice, like ginger, turmeric, curcumin, Polyphenols - new to me, White Mulberry supplements etc a lot of what i have read I am already somewhat aware of....
Those who complain it doesn't work for them do not rely on one source, investigate what you are reading further, I for one am glad of this information, it's more than i had last week at least now i have some direction other than pharma drugs, produced to make money and possibly have more side affects and damage to human body than help, for example ever read what side effects of ibuprofen (probably spelt wrong), its a nightmare in itself, if you ailment doesn't kill you it probably will.
Don't get hung up on the Shelly Manning, so what if its a pen name.... Perhaps this person is associated to research or medical field and isn't allowed opinions such as these.
Research what you hear and learn, your health is in your hands stop criticizing and open your minds, spend energy on that, there is " no one stop", i'm cured to anything. All the best in your journey to better health, I am a genuine person In New Zealand this cost me just over $100.00 NZ and money well spent in my opinion and I am at the start of my journey. Thank you Blue Heron. Barbara C.

Denis A
I want my money put back on my card as promised
What a scam, they say get your $ back if not satisfied. I'm not. called and got an e-mail back from someone who called herself Vlada. she said call back at 828-484-4554 with certain info that I do have and they would refund as promised no questions asked. Non existing phone number, you should be ashamed preying on the sick and walking away, actually not caring about us at all. If you're half as good as you claim to be call me for my refund my name is Denis Richards ordered on 6/10/23 . Do what you said you would.

Jean W
I love my chronic kidney disease solution book, it is very scientific and specific. I have been on phase 1 of the diet and some supplements and I am starting to feel better and have some relief of my symptoms. Thank you Shelly Manning whoever you are!

diana B
Thank you to everyone who took the time to post here. The fact that Shelly Manning doesn't even exist is disheartening to say the least.
I went on UTube trying to find some posts from her/him and found nothing but a few people making comments on how wonderful the ebook was. Otherwise, nothing.
Anything that works that well would be all over the place. I have watched my son suffer for weeks with gout. He has other issues and cannot take medication. Anyone preying on sick people is quite sad.

Eric
My doctor told me I had to go the hospital because my kidneys were done as my potassium was 7.0 I went to the hospital and waited 7 hrs I was still waiting to see some one. So I got up and left. I looked on the internet for something on kidneys.
I came across the CKD book. So I ordered it. Best book I ever bought. I followed the instructions. 3 month later my doctor sent me for xrays on my kidneys. He would not believe I was cured.
When I finished the xrays the person who took the xrays asked why I was there. So I told her what I just told you . She said your kidneys are 100%cured. One of the happest days I have had. I am 69 years old

Roopesh K
It is a high end fraudulent business. Beware.

Waterboy
Shelly Manning does not actually exist: Blue Heron Health News admits Shelly Manning is a pen name. It's unclear if anyone has cured their gout or arthritis by following "Shelly Manning's" advice.

Susan
You should be ashamed of what your doing, to tell people with Parkinson's that it's our choice to suffer astounds me, there is no cure, you feed off the sick.

karen c
Factitious authors...this is a scam. Run!
As someone said before it is all a long drawn out ad just wasting your time and getting no results or a factual information on how to Control health issues. Did an online search everywhere for the author Shelly Manning she does not exist! You're wasting your time they assign fictitious names of authors to these programs to entice you into believing it is something real. It is all a scam. save your money don't give them the time of day by reading their garbage.

Linda W
TMJ case study Elizabeth William
This rambling discourse on Her journey to cured TMJ is actually a 30 minute ad for a $45 book. She does not share actual solutions. Waste of time!

Jeff B
Don't bother listening to this garbage
I recently watched a video waxing lyrical about the benefits of a sleep inducing trick to benefit insomniacs. My conclusion is, watching this bloody video is enough to put anyone to sleep.
I don't recall ever having listened to so much drivel. The narrator talks a lot but actually says absolutely nothing

arm
you scam people with the intro price, then redirected to another page with higher price and wont complete the original purchuse..ever hear of karma.. your payback is coming....

June v
Had a stress headache after listening to the long drawn out repetitive info.. an obvious scam.

jay
Their advertising is false. they write a nice ad that gives an ok price then when you go to order they give you a higher price, will not honor the advertised price. Then they tell you its an old ad.
If they are too lazy to remove their old ads, I do not think they can be trusted. I also read two different ads about the same person, giving the idea that the ad is not about a real person, just a made up person that's sounds credible, just to sell more product.
They also use clickbank that is well noted for creating many problems from payment problems and bad customer service.
If the ads sound too good to be true, they most likely are as they write their ads to prey on your problems. They need to clean up their act, buyer beware.